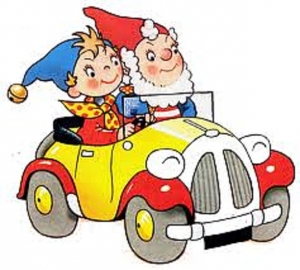 Can you remember old Noddy and Big Ears? Of course you can!
Well, guess what the translation of Noddy is in French – it's Oui Oui!
Kind of makes sense doesn't it as we do nod our heads when we say 'oui'
His mate Big Ears, on the other hand, has been lost in translation somewhere as his French counterpart is called Potiron, meaning pumpkin!