Short name, small village, but it is instantly clear why medieval Eus is included in the national list of Les Plus Beaux Villages de France.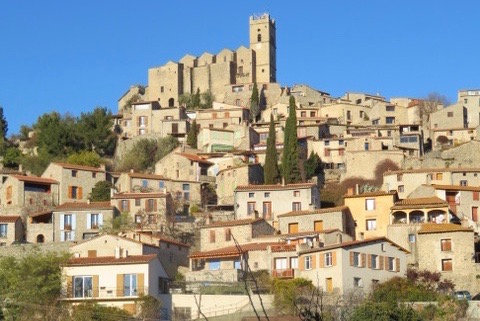 This once-fortified village, built into terraces on a granite hill, played its part in defending the Franco-Spanish borders – on both sides! Ironically, after pushing back the French in the 16th Century when the village was under Spanish rule, it went on to repel the Spanish in the 18th Century when it became French territory once again! Bilingual language skills a necessity over those troubled years I would think!
There is still a subtle Spanish flavour to the narrow, be-flowered, cobbled streets joined by ancient vaulted passageways, many with Catalan names.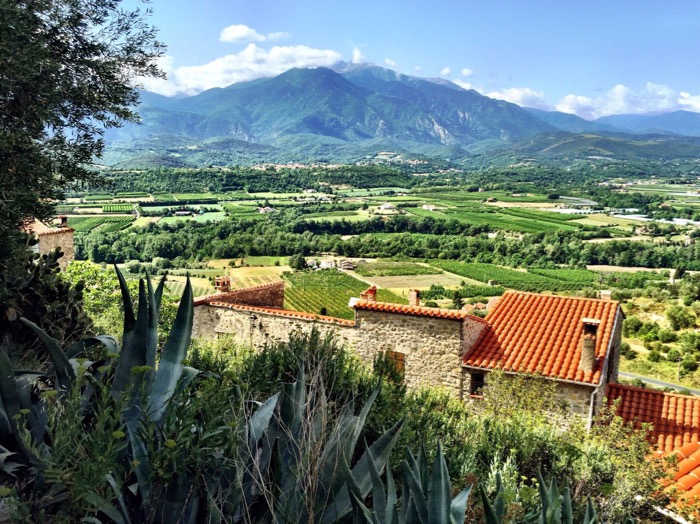 You might start your exploring at the top of this pyramid shaped, pedestrian only village, where narrow alleys between old village houses lead to the imposing 18th Century church of St Vincent, perched on a rocky peak.
Built into the ruins of the original defensive Chateau de la Volta by the villagers, the few wealthy citizens contributed money to the construction, whilst others provided the work. It is said that women worked as builder's labourers, moving the huge granite blocks from which it was constructed, and suffering 21 miscarriages and 7 deaths as a result. It has a Baroque Altar by Catalan sculptor Joseph Sunyer and several altarpieces dating from the 17th – 19th century.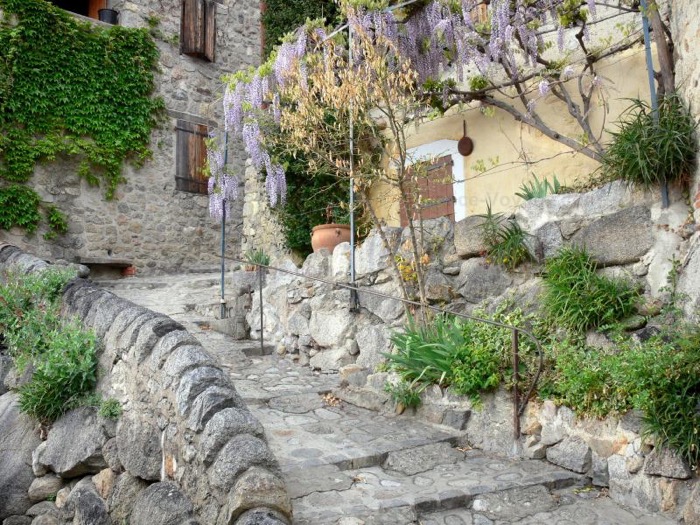 Take a walk around the old rampart for panoramic views of the Conflent Valley – and maybe your hit of winter sunshine if it's early or late in the season. After all, Eus is said to be the sunniest village in France!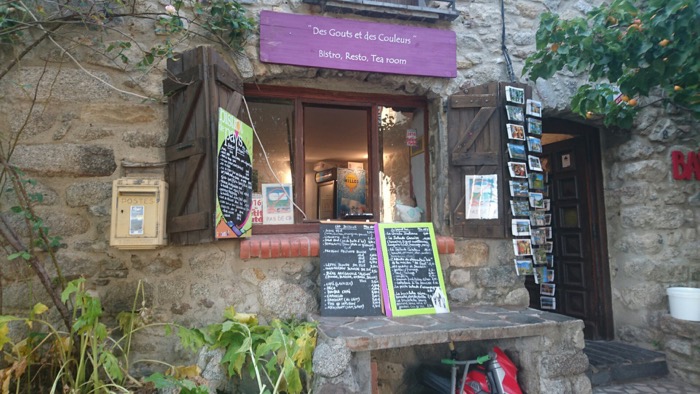 Wind your way down through the pretty cobbled streets, passing artisans and artists, gift shop, herbalist, small museum, bar/restaurant… reminding us that whilst today the village is a charming tourist attraction, in the past, it was very much a working village – but only the men were paid to work. The women and children received payment in kind; food from the land which they would use to feed their families or travel 4km on foot to Prades market to sell.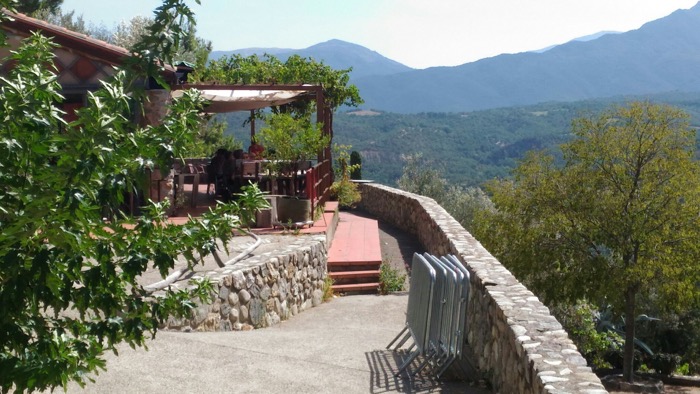 In the lower village, you can visit the 13th century Romenesque chapel, its porch crafted in pink marble from Villefranche de Conflent, or take a number of easy walks through olive groves and cork oak forests.