"Have you remembered Bob's passport?"
"No!"
More delay as our road is closed due to Belgian neighbours painting their roof terrace railings!
Finally, doggy passport in hand, Bob in harness, SatNav programmed and off we go for another adventure, this time just south of the border.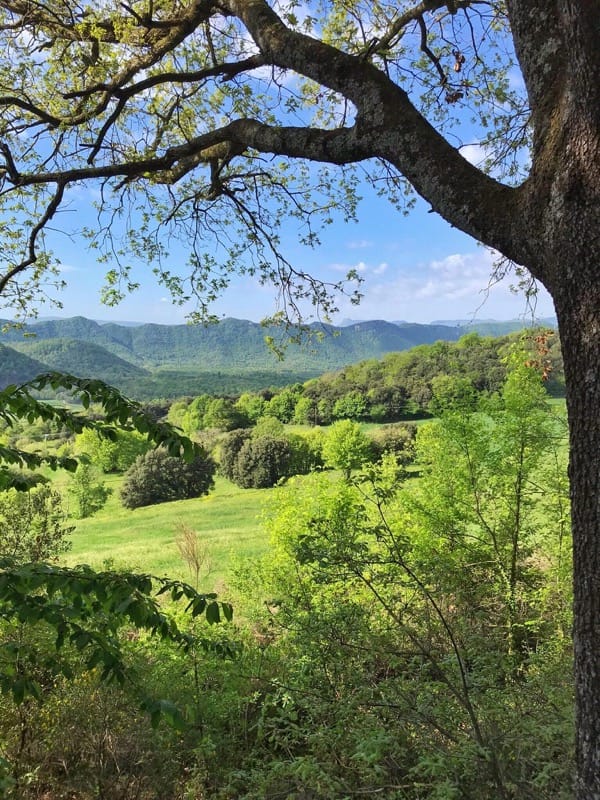 A pit stop at La Jonquera for flavoured gin, tonic and a few other supplies and our break proper starts. We're driving to Santa Pau, west of Figueres and about 50 km from the coast, for a long weekend.
As we drive along the quiet A26, the scenery changes with more tree-topped hills appearing, wonderful views of the ever majestic snow clad Canigou to the North and more dark tunnels boring through the solid rock. We pass evocatively named places busy with history; Besalú, St Jaume de Llierca, Castellfollit de la Roca before entering Olot and the Parc Natural de la Zona Volcanica de la Garrotxa abundant with fascinating conical and sometimes symmetrical hills.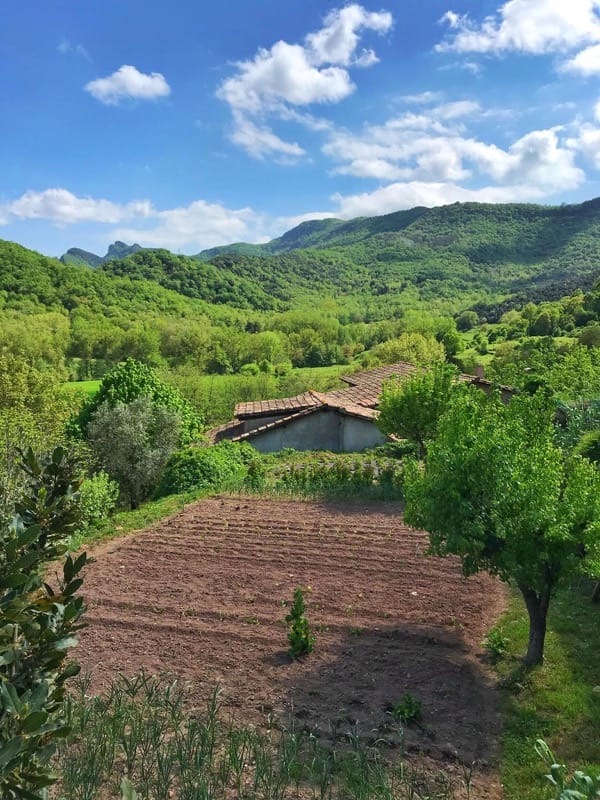 This bustling town, capital of La Garrotxa county, is well known for its art and culture, with botanic garden and volcano museum. The area actually has thirty volcanic cones but don't panic – the last eruptions were nearly 12,000 years ago and the craters are peaceful and covered in greenery.
Our final destination is Santa Pau, a medieval village located in the verdant La Garrotxa National Park with a myriad of way-marked paths for walkers and nature in abundance. Centred around the 13th and 14th century Plaça Major and castle, the village twists and turns with covered arcades and charming narrow alleyways. There are ancient gates and fortified walls to admire and a friendly village store which doubles as a bar, coffee shop and place to watch the world go by. The village isn't short of restaurants either as it's a popular spot with tourists, albeit quieter than nearby Besalú.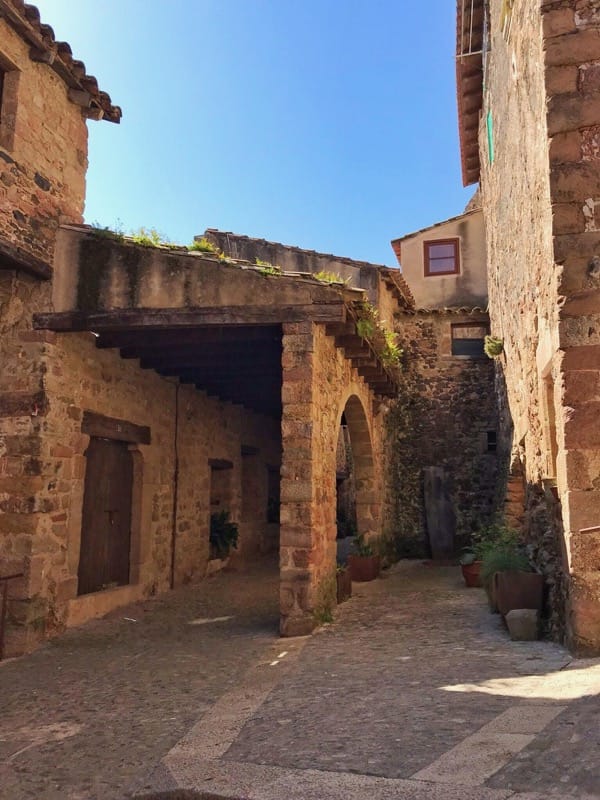 We had a great time exploring the church of Santa Maria complete with a countryside scene which, for 1€, played music, lit up and allowed streams to flow. Admittedly there was still a nativity scene in place in April and the odd frond of Christmas tree but it all added to the charm.
The best time to explore and really appreciate the serene beauty is early morning before the tourists and day-trippers arrive. When they did, off walking with Bobdog we went, along green lanes, past babbling brooks, flower-filled meadows and woodlands teaming with life.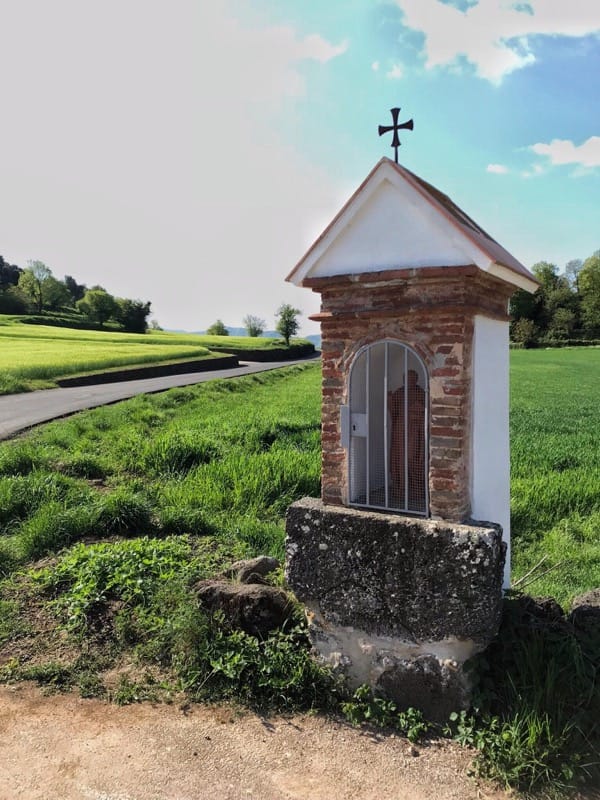 This part of Spain surprised me with its lush greenery as far as the eye could see. We'll be back for more adventures in this lovely part of Catalonia.