with Jan West
Not much happens here so we are excited to have had a change of proprietor ( or more accurately proprietors) in the Catllar bakery.
This month we welcome Eddy, Clement and Freddy, collectively called "les barbus des Pyrenees' – three young enthusiastic bakers starting their first business , having met in bakery college. .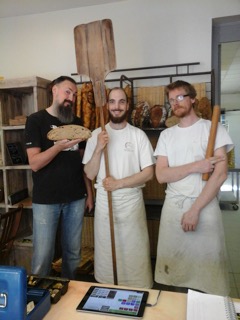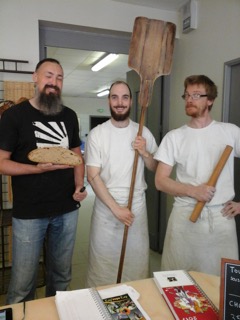 The sourdough breads are mostly bio using a variety of flours and totally handmade. ( Anyone for a slice of Tigrou??)
Opening hours are 6.30 -14.00 then 16.00- 19.00. Closed on Tuesday and at 12.00 on Sunday. The Catllar bakery is at the entrance to the village on the road to Molitg-les-Bains. Don't drive by without stopping – young enthusiastic entrepreneurs who make scrummy bread deserve our support and encouragement.
ABOUT CATLLAR……
If you are driving up to Molitg les Bains or Mosset from Prades you will pass through the small village of Catllar, over the bridge on the Castellane. One blink and it's gone!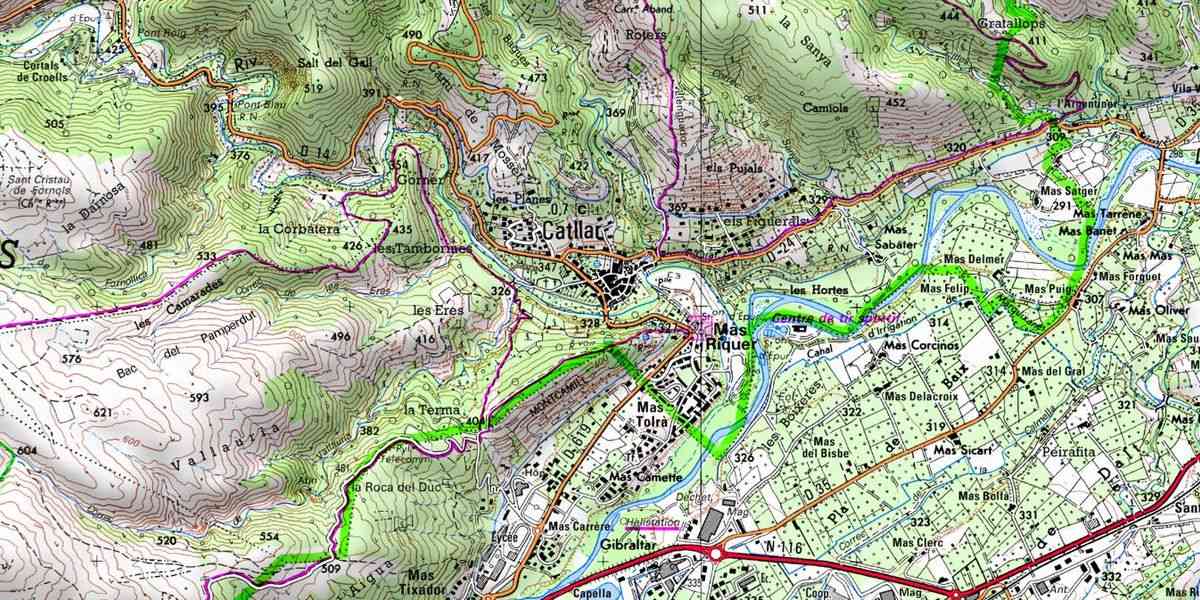 But if you have a few minutes take a right turn into the village square and have a drink or a meal at the Olivier bar/restaurant on one of the best terrace spaces imaginable.
The church which dates from 948 has a gorgeous wrought iron bell tower and the many tiny lanes leading off from the square are worth a stroll .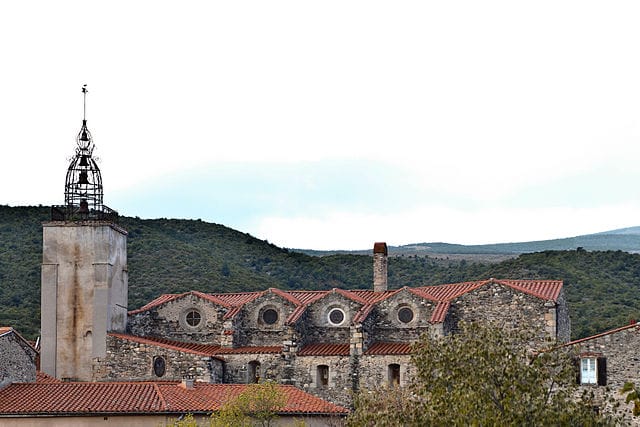 A short walk brings you to the river and picnic area.
Catllar has about 700 inhabitants spread across Le Balcon, les Figural, Mas Riquer ( which has a delightful desanctified chapel used for music and arts during the Summer), and le Village. It's a quiet village and properties there are sought after as most of them face due South and have a view of Canigo.