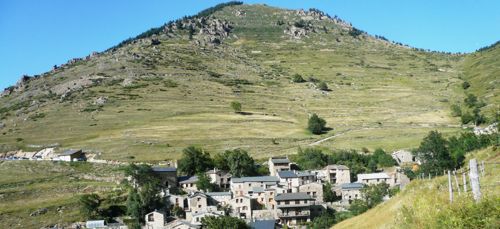 Just after Villefranche de Conflent, turn left onto the D6 through Fuilla, Sahorre, and Py. The road climbs and winds for about 20 km until the Col de Mantet at 1760 metres.
From there you can see the tiny village below on your left. On your right, stone sheep graze. Go down to the village, and get information at the Maison de la Nature on wild life and walking.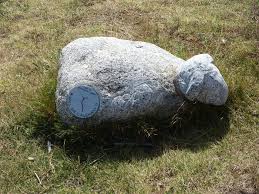 Mantet was the last village in France to get electricity. The road only reached it in 1964 when the village had been resettled after all its inhabitants had been expelled by the Nazis during the war.
The handful of current residents make a living from selling cheese and honey and guiding tourists amidst the stunning scenery.
Mantet was an old smuggling hideout but is now the centre of a 3000 hectare Nature Reserve. Crossed by the GR10 there are any number of trails to follow. The GR 11 takes you over the 2412 Porteille de Mantet into Spain. Mountain streams provide ideal picnic spots, and wild flowers abound.

In 2014, the village was crowned "Villes et villages étoilés", a community which turns off all the street lights from 23h in winter and midnight in summer. Unique in the P-O, the 27 permanent residents were all in agreement, although holiday home owners were apparently consulted too where possible!
Where better to lie on your back and watch the stars?