Going supersonic at MúSIC, Céret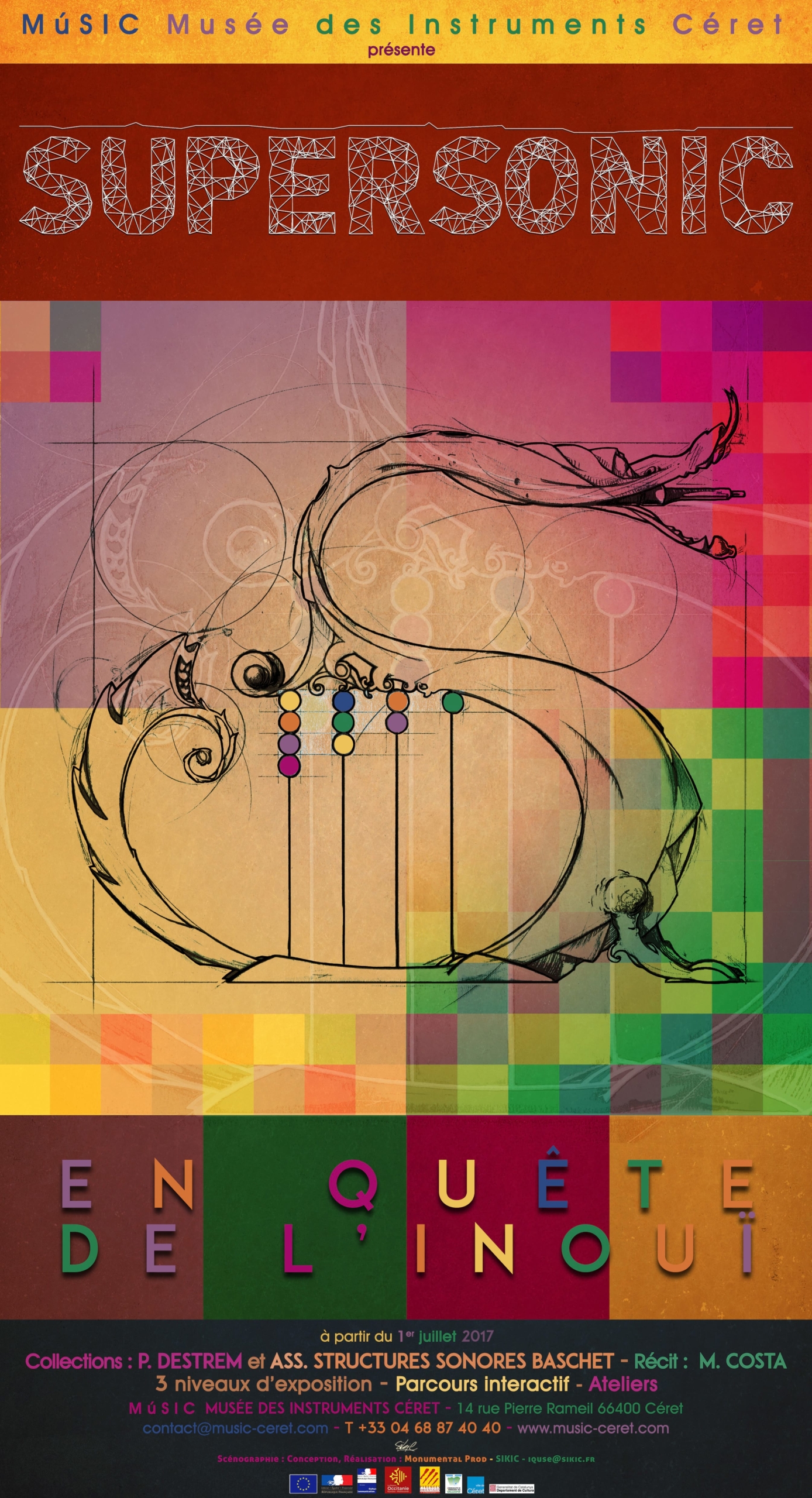 From Saturday 1st July, MúSIC, the museum of world instruments and cultures,
launches a quest to discover innovative, new music.
MúSIC invites you not only to explore their impressive permanent collection of instruments and music culture artefacts from around the world, but also to voyage with them into a universe of imagination, magic and dreams. This summer the senses are favoured above all else in the new, temporary exhibition, Supersonic.
Supersonic aims to shine a light on what has not been heard before, what has not been spoken about; extraordinary, exceptional, incredible! From piano makers to violin stringers, dream weavers and doers of the impossible, sound sculptors and artistic wizards… Oh yes, and you are strictly forbidden not to play!
Works by Philippe Destrem and the Baschet brothers. Story by Marie Costa. Set design by François Sikic.
MùSIC
14 rue Pierre Rameil
66400 CERET
04 68 87 40 40
www.music-ceret.com
accueil@music-ceret.com
Open everyday 10h à 19h