Timeless Collioure
By Ellen Turner Hall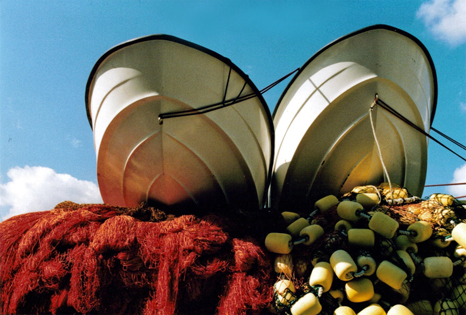 Time does not stand still, but fast forwards and backwards in our minds. A taste, a smell or an image can reset memory to another time and another place.
In "Collioure Intemporelle" the photographer Marc Gilmant achieves just this effect by superimposing one image upon another. The lighthouse of Collioure is transformed into the famous bell-tower, the fishing village becomes a tourist destination, and a young girl nonchalantly strolling along the beach meets her older self coming the other way. A kaleidoscope of twenty years of photography. A visual feast.
The exhibition in the Ancienne Mairie, Place 18 Juin is open from 15-19 every day until 14 September.