This summer, artists James Pimm and Karin Jolly will be exhibiting their work at Salle Manolo in Céret from 2 – 10th May
An interesting combination of classic painting and contemporary sculpture made in paint. Such contrasting work in the same space by local artists promises to be an interesting exhibition !
Karin Jolly is a multimedia and insulation artist who divides her time between her studio in London and her new studio in Céret. Her artistic life has seen her working alongside artists Robert Lenkiewicz, Inga Clayton and Micheal Speller.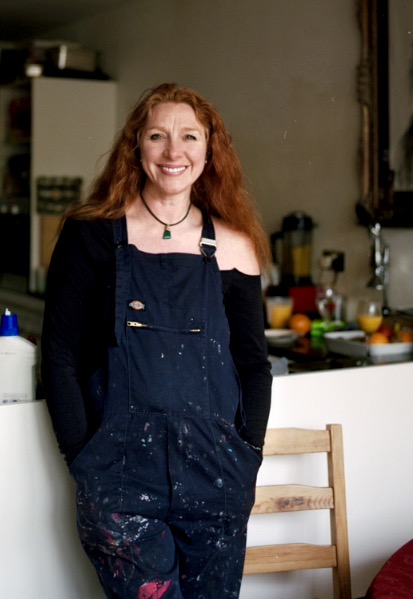 A stay-at-home mum to seven children was inspiration for her work, conceived as a study of the contrast between family responsibilities and personal aspirations.
Her new series 'En Dessous – What's Underneath' is one aspect of her investigation of the unseen life of a domestic woman.
Exploring the hidden and complex identities of woman bound by responsibilities, she sculpts her most intricate and delicate underwear entirely from children's paint.
Each piece is noted by the number of hours it took to make, prefixed by the number of interruptions from domestic duties. At first impressions erotic, the patterns of each piece are modelled on the designs of Victorian doilies of traditional, conservative households. Stunning examples of the ways In which she explores the relationship between mother and artist, her ongoing dialogue.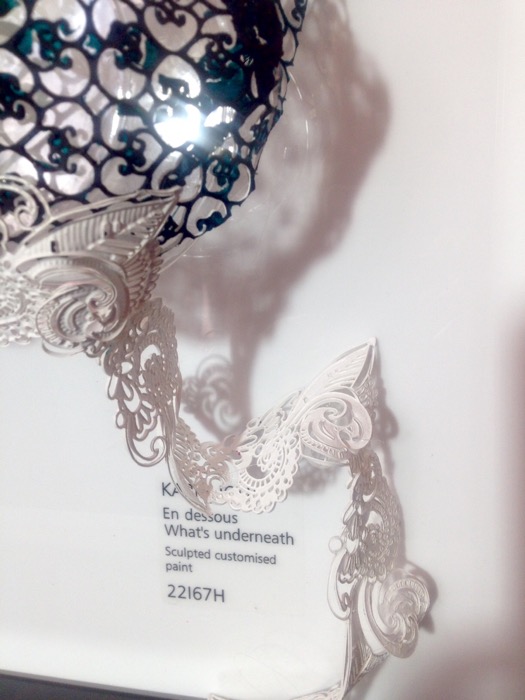 Karin is already being recognised for her innovative work. She holds a variety of accolades and awards as well as being published in 'Sculpting The Figure' available at the Tate Modern, London. She has been short listed for various major sculptures in Central London and has exhibited across the UK.
This will be her first international exhibition and she says she is very excited that it is in Céret.
James Pimm is a painter who specialises in portraits, and is showing around 20 portraits along with some plant paintings at the salle Manolo in Céret from 2nd to 10th May.
James and his wife, Carol came to Céret in 2015, buying a small village house in Rue Victor Hugo, just a few steps from the Saturday market in place de la Liberté. They divide their time between Reading in England, and Céret, since James retired from general practice work as a doctor in Reading.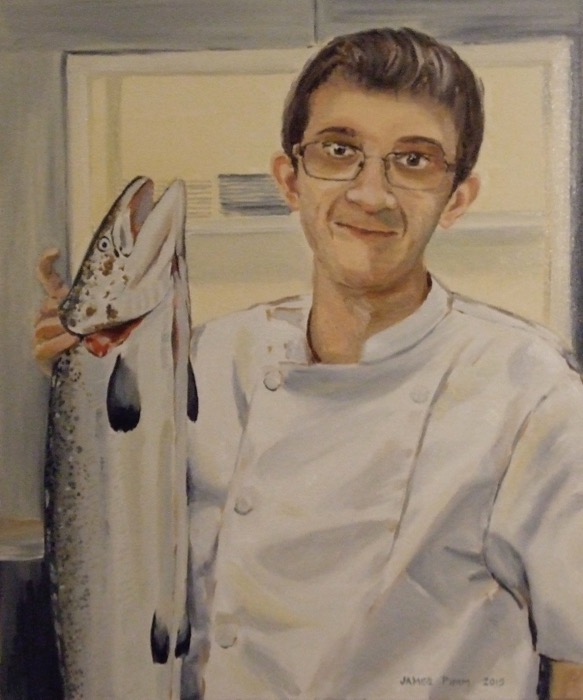 James has always painted, since showing some talent at school, and sold on commission to friends.
Since 2015 he has been painting more consistently and striving to improve his technique in oil painted portraits. Last year he sold around twenty portraits at a very affordable €100 and is keeping this special offer open for 2016. James works during the summer months from his tiny studio on the ground floor of 9 Rue Victor Hugo, Céret, and you can usually find him there on Saturdays if you are visiting the market.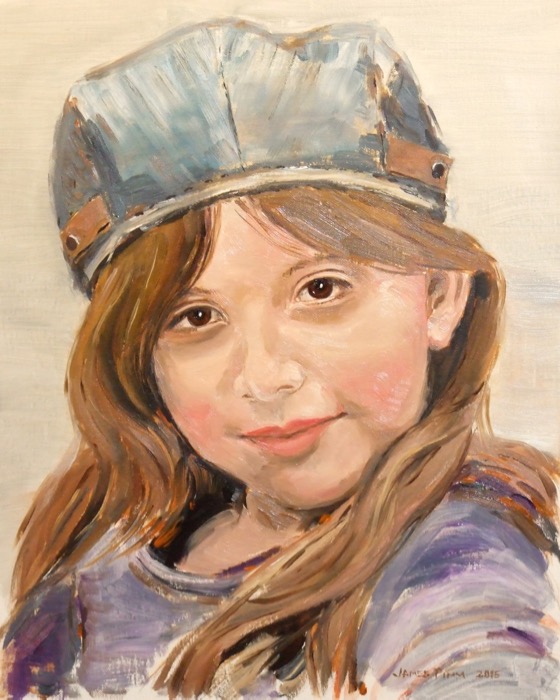 Do come and see his paintings at the Salle Manolo exhibition or drop by on a Saturday to discuss a painting of one of your loved ones. James has painted many children and provides a very good likeness.