A medieval detour to Besalu
WALK THE REGION WITH CHRISTIAN PIQUEMAL
This outing in Spanish Catalonia combines easy rambling and cultural discovery.
The morning walk explores, almost on plain level, a beautiful countryside hiding remarkable examples of Romanesque churches. The afternoon visit of the ancient town of Besalú reveals an outstanding collection of architecture from the 11th to the 19th centuries.
In between, a good meal with local specialities can easily be arranged.
Access
Take the motorway direction Spain and leave it at Figuères Nord. Drive into Figuères following the main avenue. At the second traffic light, turn right direction Olot-Besalú.
Just before entering Besalú, turn 180° to the right on a small road direction Beuda. Park 2,5 km further in front of the church Sant Pere de Lligordà (12th cent.).
Total drive: 1h.15 from Le Boulou.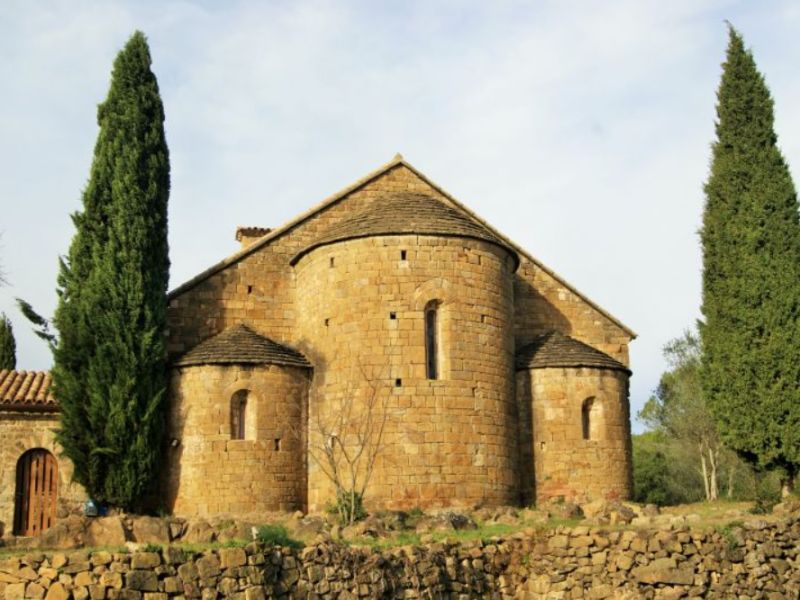 The walk
Take the footpath signposted "Sta Maria de Palera/St Sepulcre" going into the woods.
You end up on a wide track. Turn left and follow it until reaching a 18th century farmhouse.
The church Santa Maria de Palera (12th cent.) is just round the corner. Step back to the signpost "St Sepulcre de Palera". It leads you to an ancient path and to the legendary church Sant Sepulcre or Sant Domènec, typical of the Catalan Romanesque architecture. Don't miss the outstanding chevet at the back.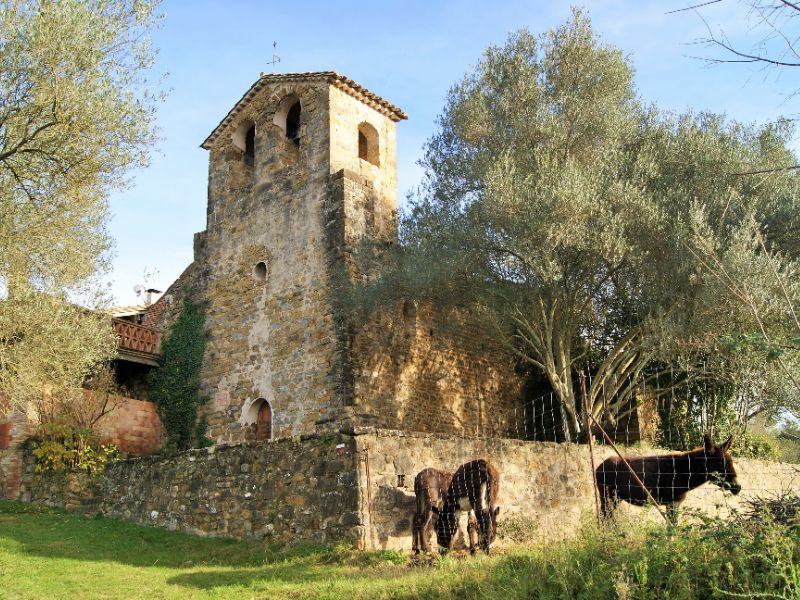 Go down the steps at the front and walk along a small road for 80m. Turn left at the signpost "Pi de les Conques". The footpath crosses a track then goes deeper into the forest, narrowing gradually.
You finally meet up with the main road and follow it on the left (careful with the traffic) for 250m to reach the hamlet of Beuda with its 12th century church and 15th century castle. A good lunch option is Restaurant Montserrat, a renovated house!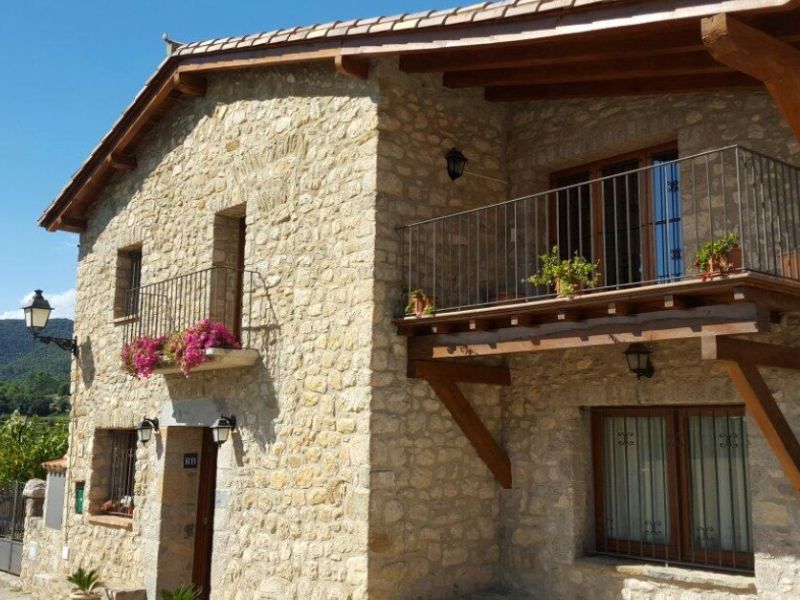 To go back take the same way in reverse (2 hour walk and 6,5 km there and back) or…
Option: If you want to further explore the countryside, take the little road starting on the right just when going down from the hamlet (notice the signpost with names of houses: Can Vilà, Can Tries, etc).
It goes across woods and meadows to typical farmhouses, some of them beautifully renovated (count 1h30 more).
The visit of Besalú
Drive back to the town and park near the medieval bridge (direction Girona, 200m on the left). It gives way to the ancient county capital, classified as a National Monument and filled with exceptional historical heritage: traces of Iberic and Roman presence, 3 Romanesque churches, vestiges of the synagogue and Jewish baths… We recommend the local restaurants: Can Quei, Curia Reial and Pont Vell.