Around and About with Tony Goodman
Lockdown restrictions have eased and so Tony is tentatively thinking about getting around and about again, whilst respecting social distancing and hygiene advice, of course!
---
Campo Santo
Music lovers or just lovers will need to be patient. The summer concerts in Perpignan's Campo Santo are a highlight of the summer. Unfortunately, they've been cancelled. We had hopes of seeing Beth Hart however better safe than sorry.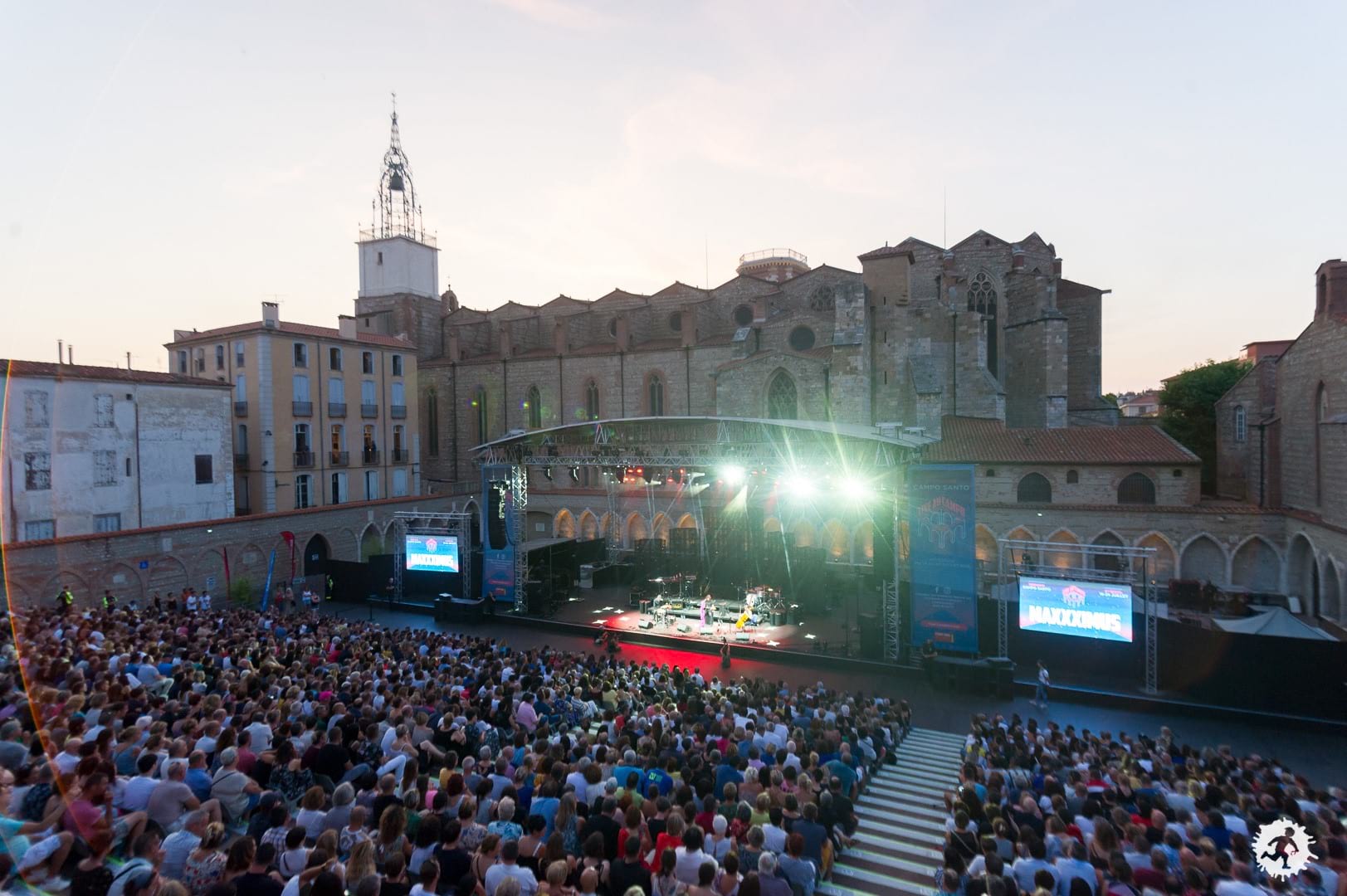 ---
Jeudis de la Perdrix
Domaine de la Perdrix has a few things coming up for those who like a bit of hot summer night blues. Next up is Nico Backton & Wizards of Blues who we saw from memory last year. All concerts are outside and all rules and regulations are observed including the requirement to enjoy yourself.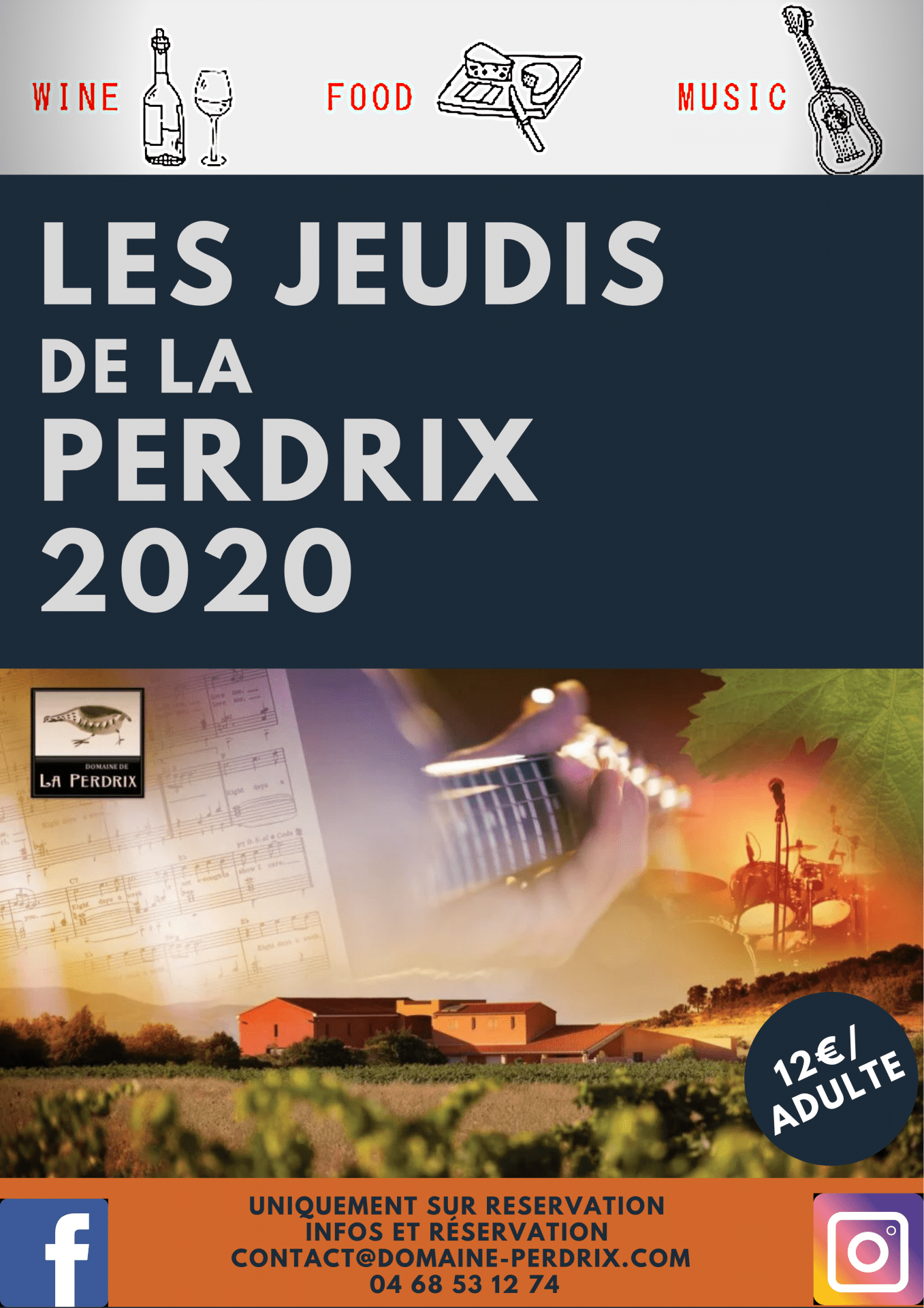 ---
Musée Rigaud
We found a message from our very accessible museum in the in-tray. The July – December program. We love our museum and holding annual passes we drop in from time to time, usually on the way to lunch. A perfect pause away from our hot summer sun.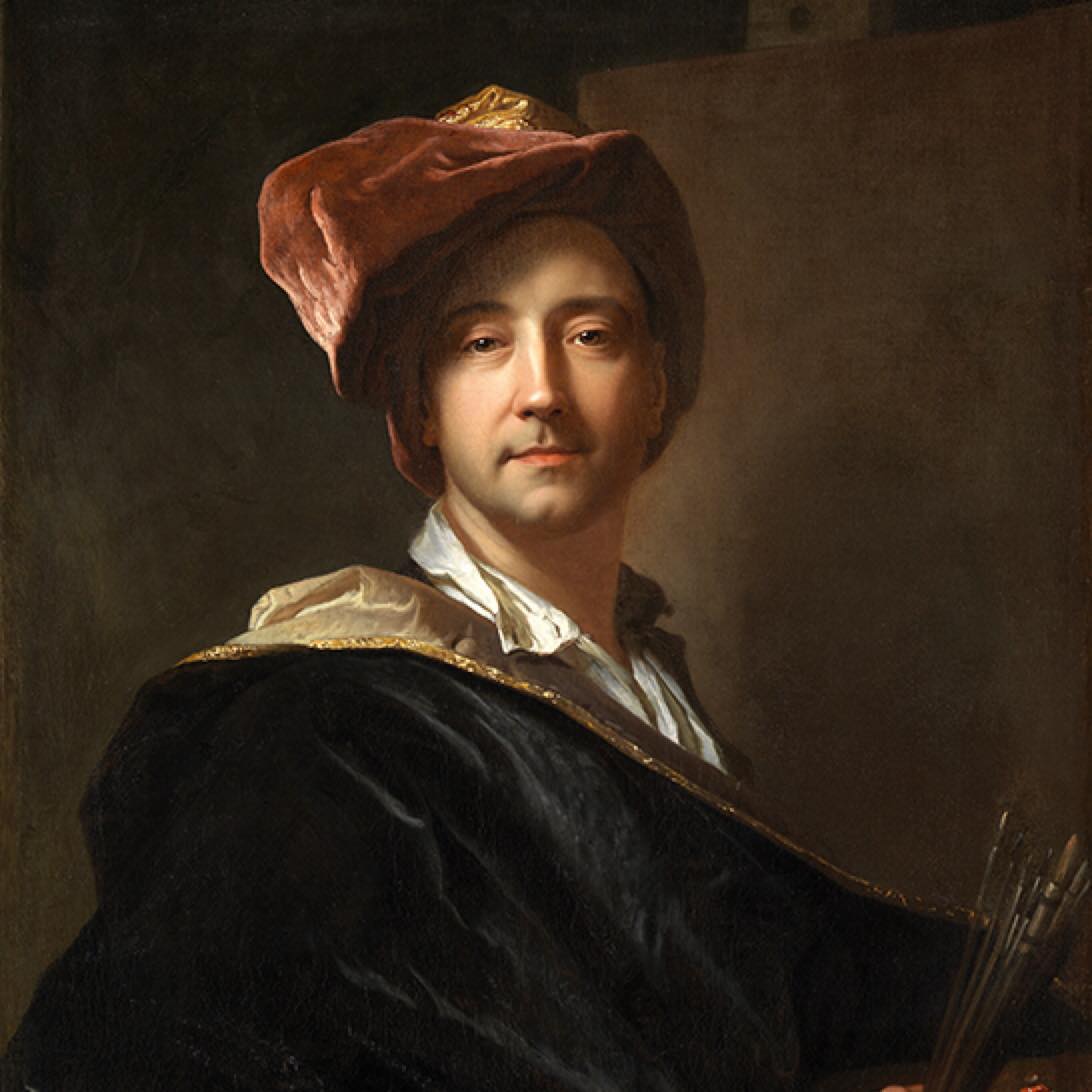 ---
Wine
The week was hot and close, time to head up into the hills. Following advice received, we visited Olivier Pithon's winery for an enjoyable chat about his wines, the terroir and tastings his organic wines. At around 300 meters above the plain, the grapes escape a lot of the humidity prevalent at this time of year and the cool sea breeze tales the edge of the heat.
Olivier is an Anjou native who fell in love with the Agly valley 20 years ago. Since then he has worked hard to create world class bio wines using state of the art techniques.
Two wines stood out, a 100% Carignan big enough to span the Strait of Gibraltar and his D18 (grenache gris and grenache blanc). An extremely precise, arrow sharp vin blanc for lovers of Coquilles St Jacques or Langoustines.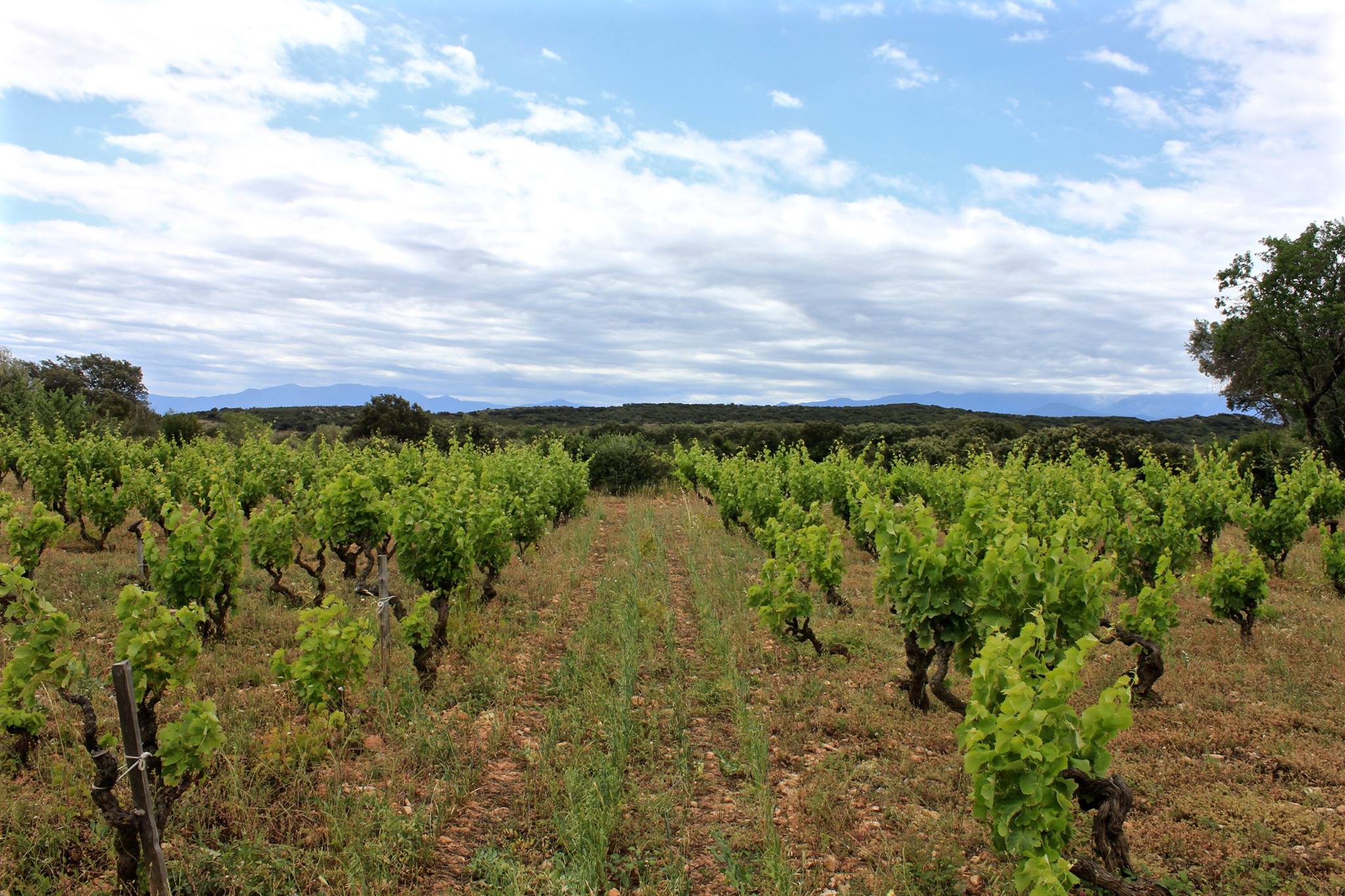 ---
Calce
A perfect example of the region's small villages. Pristine, pin drop quiet and surrounded by winemakers, you just know lunch will be enjoyable. Perched above the plains, its summer micro climate is cooler and less humid. Sitting on Le Presbytère's terrace in the heart of the village and enjoying a simple, fresh and satisfying Menu de Jour reminded us why we love it here.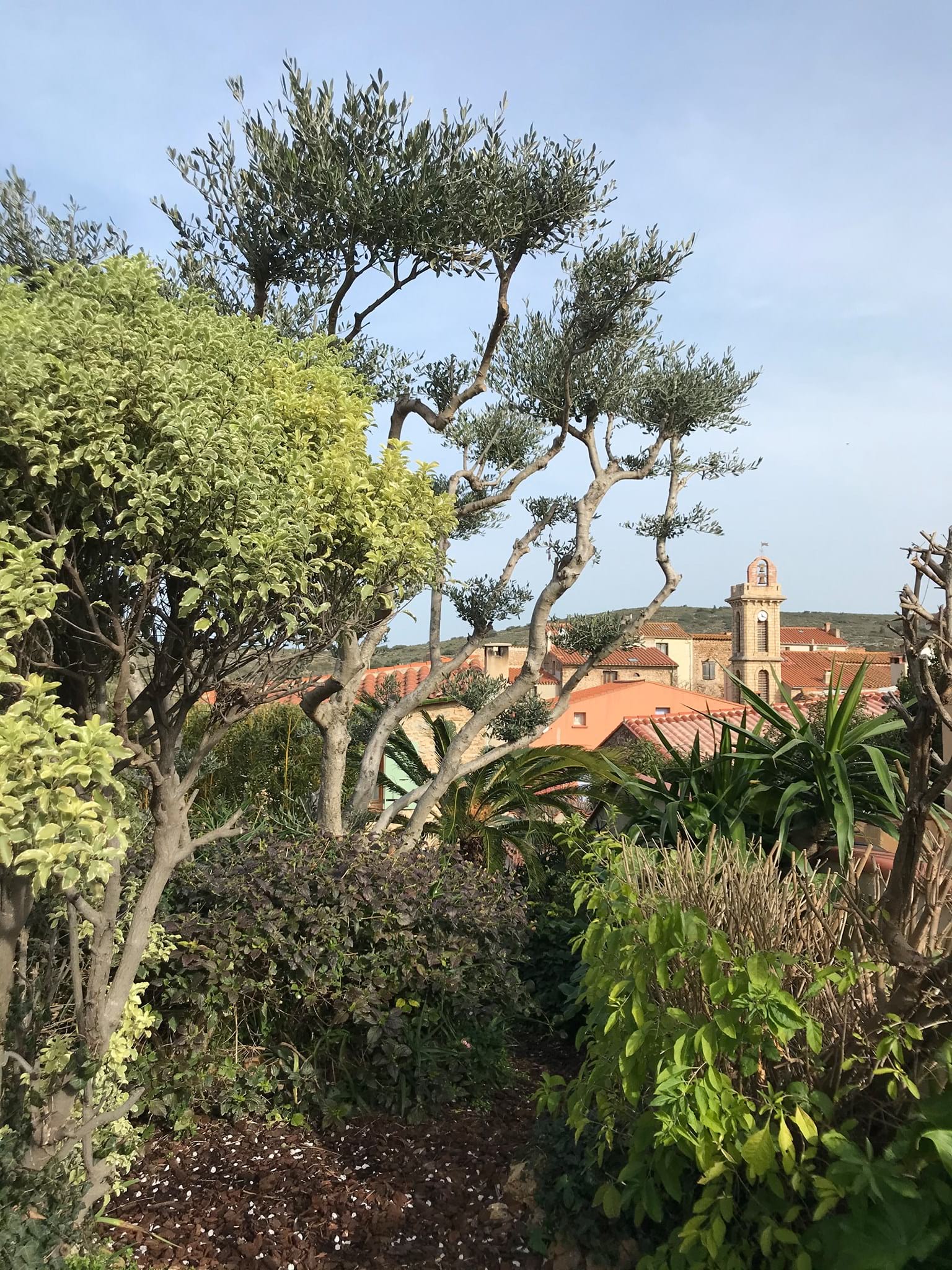 ---
Fast carbonara
Bacon and eggs, Roman style. Perfect for a Sunday brunch or a light dinner.
Take a trip to the charcutier and look for aged piece of pork cheek, Pancetta or pork speck. Lightly smoked lardons also work well, 200g is more than ample for two people. If possible get some fresh tagliatelle, around 350g is about right otherwise 300g from a packet. Barilla or De Cecco if possible.
Start the bacon on a slow heat to chase out the fat and get the water boiling for the tagliatelle. Add a good measure of salt to the water if you wish but no oil.
In a small bowl grate equal measures of Pecorino Romano and Parmesan Reggino cheese. A cup in total. Crack two whole eggs and an extra yolk into the cheese and mix well until it's a uniform slurry. Add plenty of cracked black pepper, no salt.
When the water has a rolling boil add the tagliatelle, You want it al dente, if the packet says 8 mins cook it for 5 minutes. Fresh tagliatelle will take around 3 minutes.
When the bacon has rendered down but is still soft, drain the tagliatelle, keeping a half a cup of the water and add the pasta to the pan. Blend carefully and while the pasta is still hot add the cheese slurry and carefully blend the mix to coat the pasta. If there is not enough room use the pasta pot.
Use the retained pasta water to get a creamy consistency if necessary. Authentic carbonara uses no cream.
Serve neatly in a roll on a platter, grate a little Parmesan over the top and sprinkle with a little finely chopped flat leaf parsley.
Accompany with your favourite slightly oaked white, something with a bit of depth to match the salty Pecorino