Tentatively out and about with Tony Goodman
Perpignan station architecture
After many months of hard work, the walking trail through the area around Perpignan Station has been launched. Featuring descriptions in Catalan, French, English and German it highlights the mix of architectural styles, including some pristine examples of Art Deco and Art Nouveau; styles that have been sadly lost in most parts of France.
Being contributors, we gathered in Pl Belgique with friends and neighbours for the launch and then lunch under the plain trees.
Seaside sojourns
It's warmed up nicely, the water temperature has hit 21°C after a long linger around 16°C. The beaches have been brushed, combed and styled. All our favourite beach clubs are back. After our mountain pause, we are diving back into our summer routine of early morning laps, beach club lounges and our world's best seafood.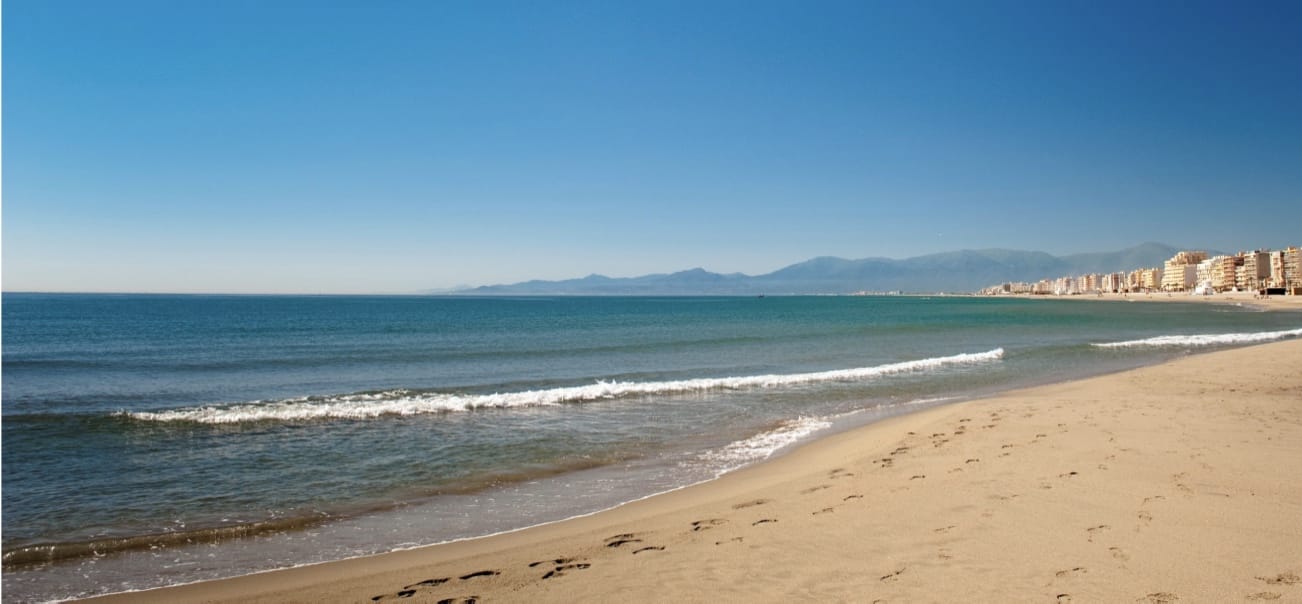 Bio veau
We love veal. Not the pale and insipid white veal. We like pink of rose veal, something that has had some time in the sun. Following up a tip from our neighbour Catherine, we contacted Katia Moons. A producer of extraordinary, great value veal. Perched almost at the top of the Vallespir Valley, close to Montferrer, Katia's Mas, El Roure, enjoys a unique almost alpine micro-climate. Her herds graze all summer on lush green meadows high above the hot plains. No surprise why her veal is so good.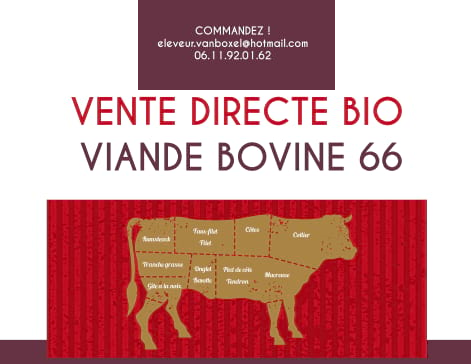 Château Cap de Fouste
I received a last minute invitation from my good friend and extraordinary musician, Kevin Saunders, to come and play at a vernissage at the chateau in support of The League against Cancer. The very successful French rapper R Can, the sponsor, had asked specifically for some solid no frills blues. The winery, located near Lake Raho had arranged for the artwork to be set up in its extensive formal garden allowing generous social spacing.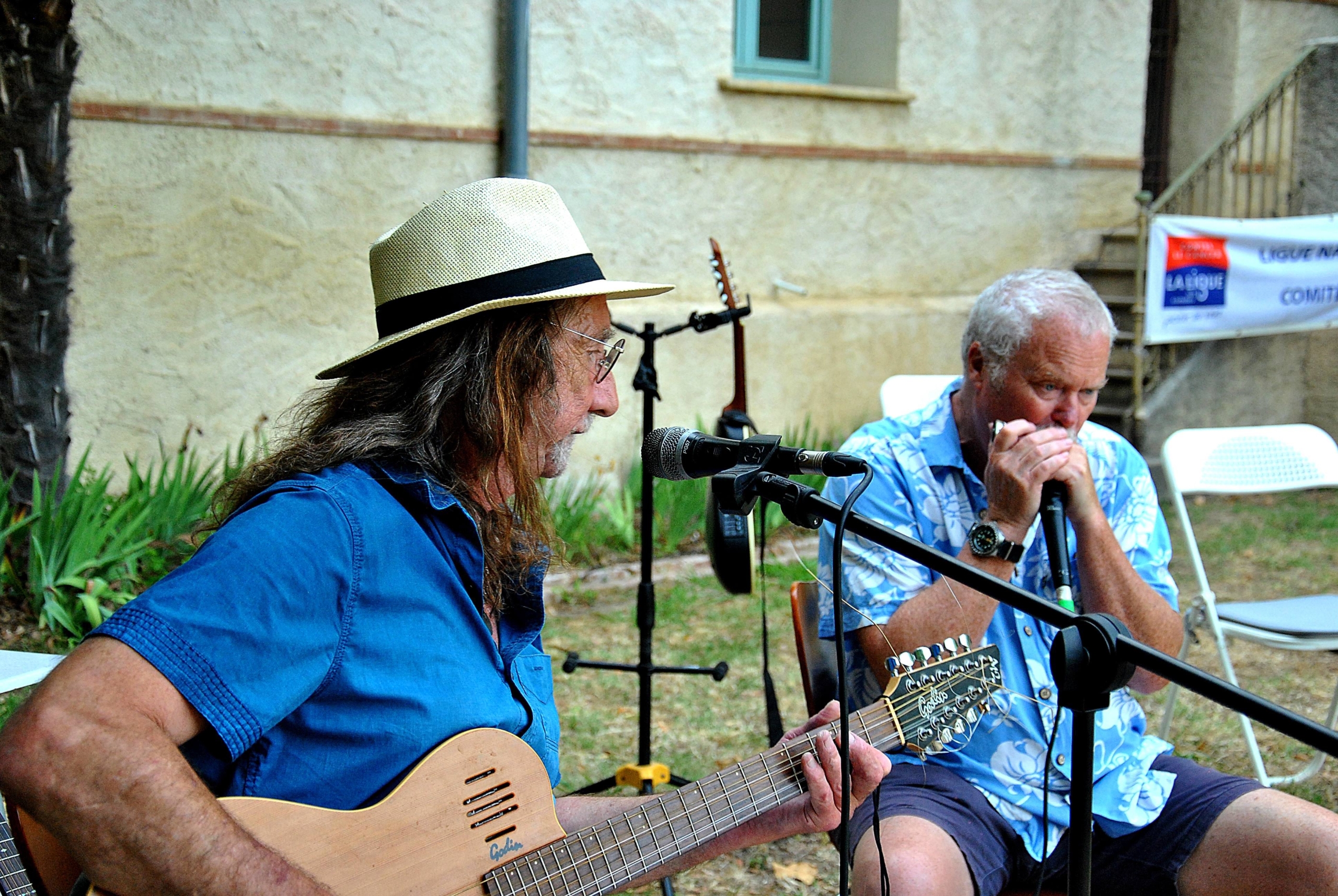 It was interesting to watch people's reaction to live music. Social distancing, it seems, has become an automatic reaction. Normally the audience will crowd together, quite close, however the audience instinctively spaced themselves apart. It was a great night for a great cause and hopefully we contributed in our own way.
Fête de la Musique
We love the whole concept of an annual day of music. Professionals and amateurs alike get out in the streets and parks to entertain. While this year the events were strictly controlled, perhaps more than ever we all need events like this.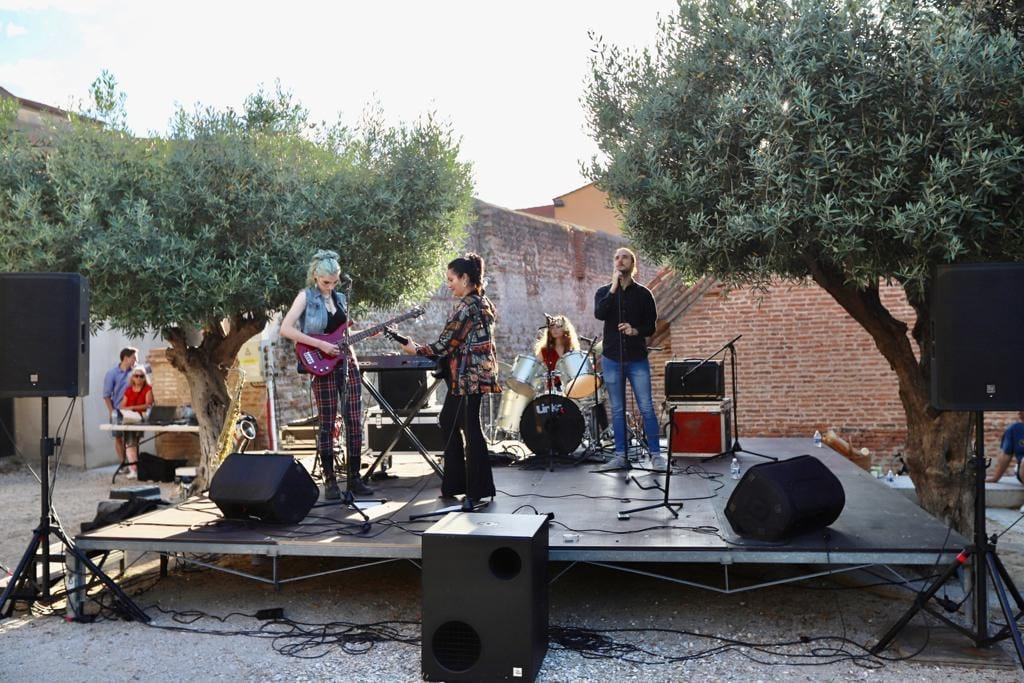 SNCF
We do love our trains. Relaxed arrivals in the centre of town then settling into our hotel 20 minutes later, no parking hassles, watching the landscape flash past rather than tarmac and the car in front… so it was exciting to see an email in the in tray from SNCF detailing their revamped system of discount cards. Time to get the calculator, pencil and paper out to see if it's worth the price.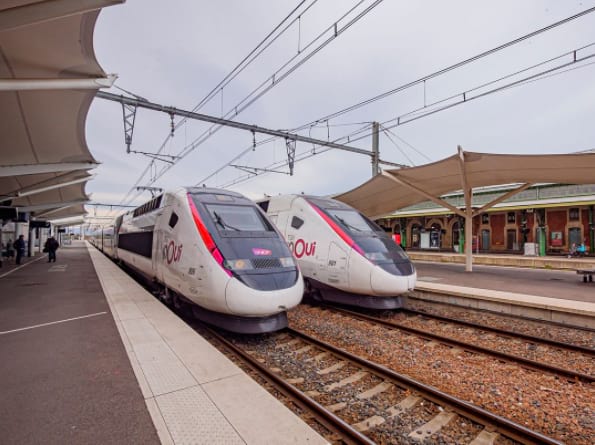 Grilled summer chicken
Everyone loves grilled chicken, fresh green salad and a small glass of our exceptional wines.
A flavoursome fuller bird is what you want. Something that's had some time in the sun, knows the difference between a mizzen mast and a mojito.
Spatchcock gently then massage with good quality olive oil and fresh tarragon. Take your time with this step, don't rush.
Cooking could not be easier! Place the chicken under a hot grill or on a very clean BBQ plate, no flames please. You will need to turn it once or twice to get plenty of colour all over. You may need to baste it lightly with more oil but that's it.
Cooking time will depend on the size, 20 – 25 mins should be about right for a medium sized bird. When the juices run clear, it's done.
Use a sharp pair of scissors or specialist chicken shears and place the pieces on a bed of lettuce in a large platter as the table's centre piece. Season lightly if you wish before serving
Serve with a side dish of Greek salad or a simple green salad. Accompany with a chilled white, something such as Mas Cristine's Le Grill is about perfect.