Around and about with Tony Goodman
Aided by a kind and patient friend's excellent French, we donned duffel coats and set off to discover what Perpignan's ancient centre has to offer for the Shoreditch students and Chelsea set next month. There is only so much Cleudo one can play!
L'Escalibar– 25 Rue Grande la Réal
Authentic hole in the wall wine bar, squeeze your way in around to the right for a seat at the red marble bar. A small range of excellent home made tapas, its where the locals start the evening. Jazz, Blues and occasional live music. An occasional local famous face. Take the phrase book and a smile and you'll be fine.
6pm – midnight
Sunday 1pm – 9pm
Wine per glass 3€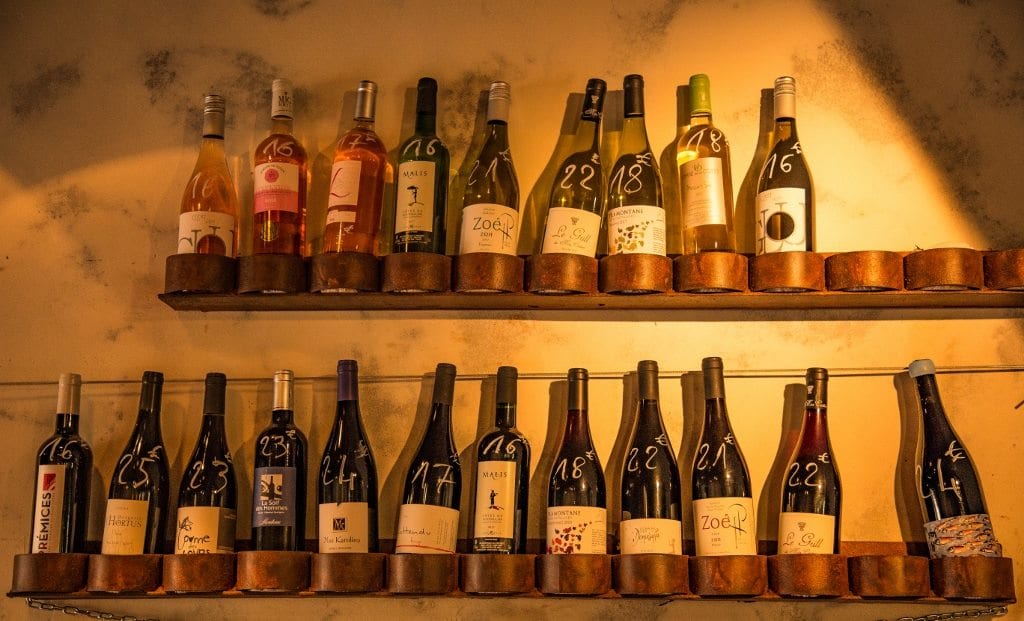 Tio Pepe– 15 rue de la Barre
Tucked between the smart shops of the columned arcade behind its modest entry is a cavernous space with room for everyone. Music, tapas, great range of ales. Cocktails. Doesn't really start to get cracking until later in the evening.
6.30pm – 2.30am
Wine per glass 3€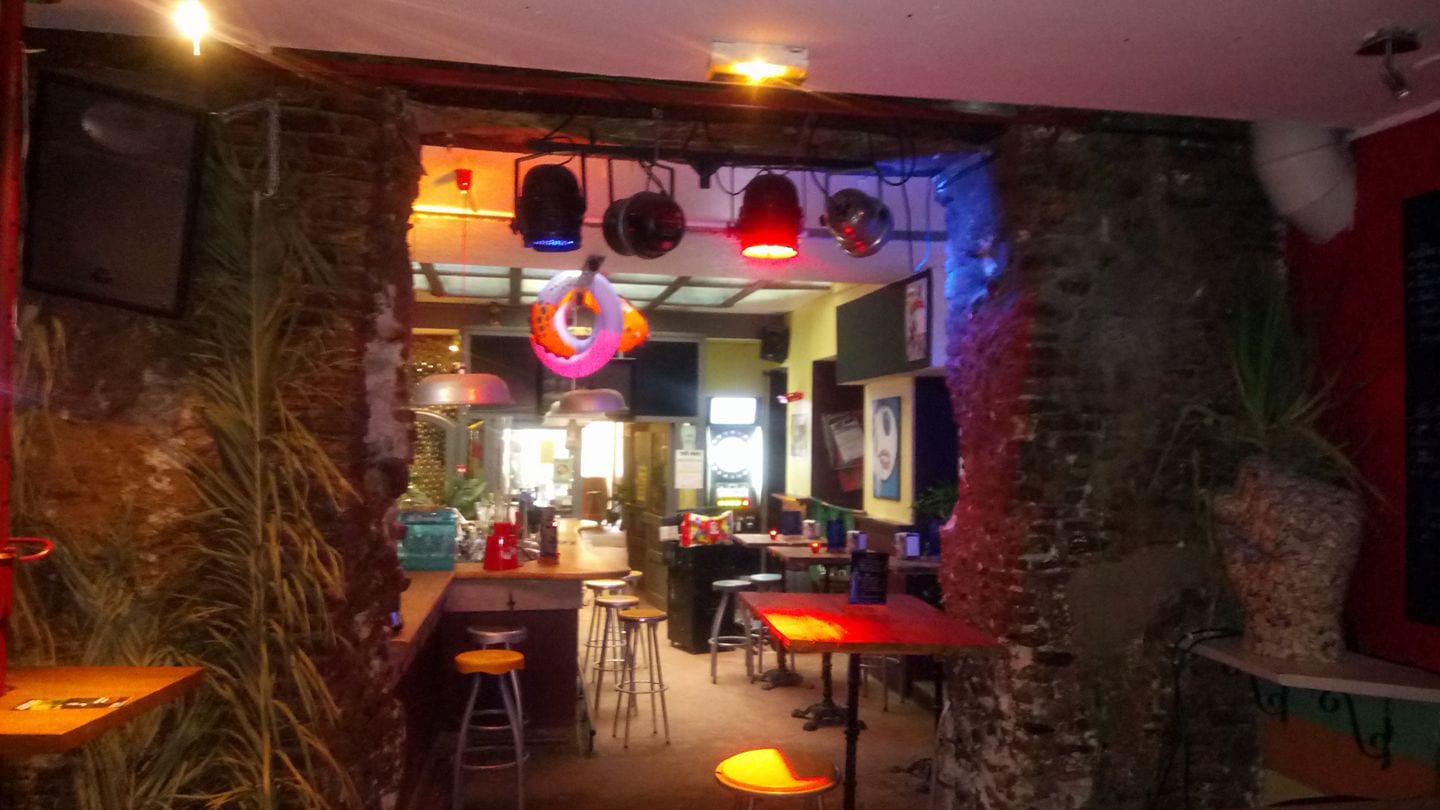 Managed by the same friendly team who recently started Aux 3 Minots in Place de la République. Good sized space populated with a mix of LBDs and families enjoying superb in tapas. Local artwork on the walls. Good playlist. Has a friendly vibe. Well worth a visit.
6pm – 2am
Wine per glass 3€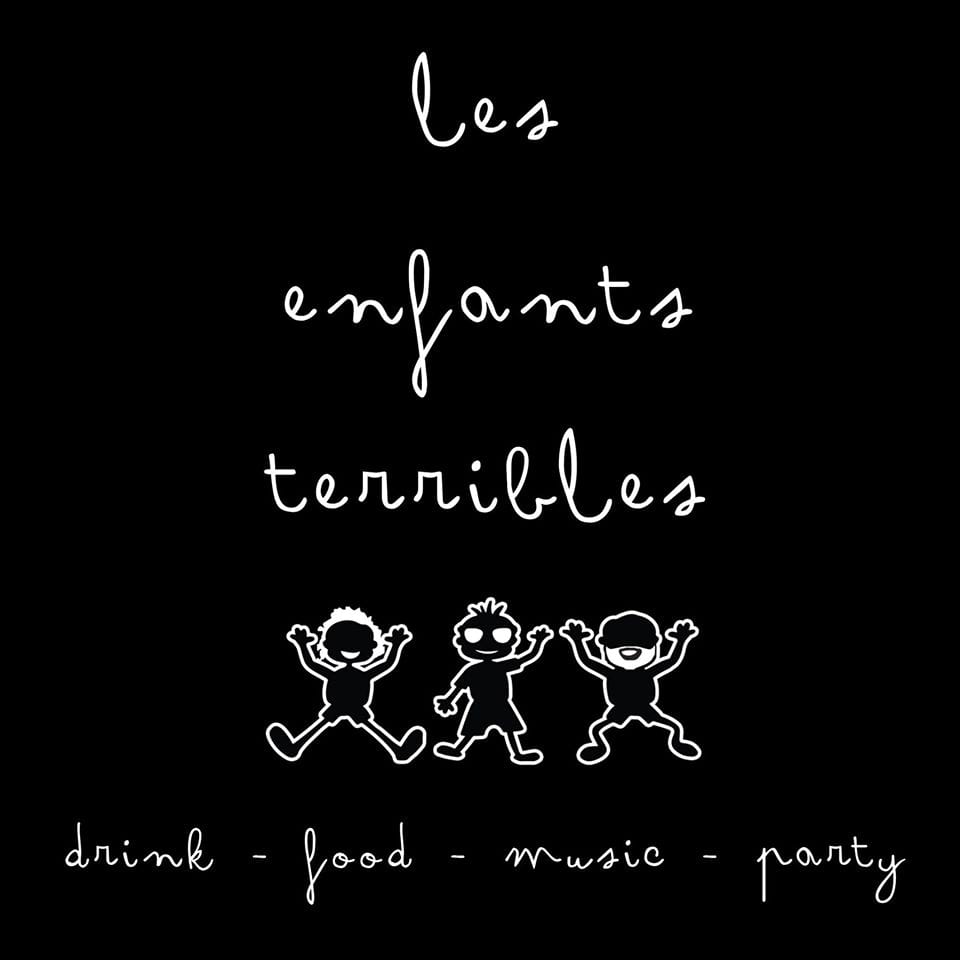 Le Mirabeau– Place de La Republique
A day time favourite which kicks on to midnight. An outside venue, wear your big coat. Decorated to match the seasons, open when others close. Room for all, bright and friendly. Tapas and more substantial snacks. Music is more Beyonce than Bachman – Turner Overdrive.
10am – 12pm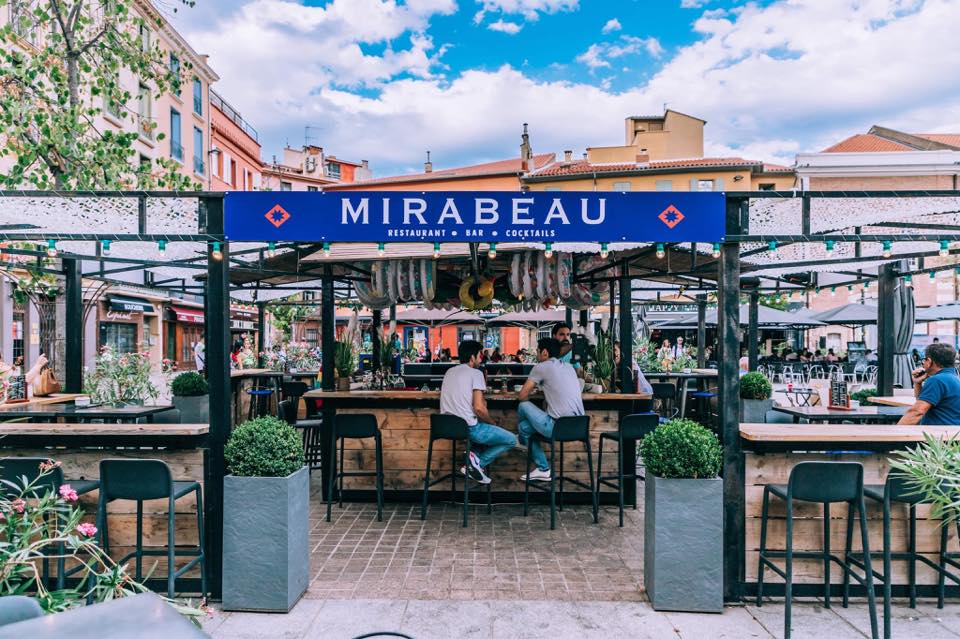 Another day time favourite. Surrounded by bespoke pizza, tapas, charcuterie and burger providers. A great place to gather and snack before venturing forth into the evening or stay undercover and enjoy a nice mix of the latest hits and classic rock playlist. Big screen sports when appropriate. House wines are first class.
Open seven days
Thurs & Fri 8am – 2am.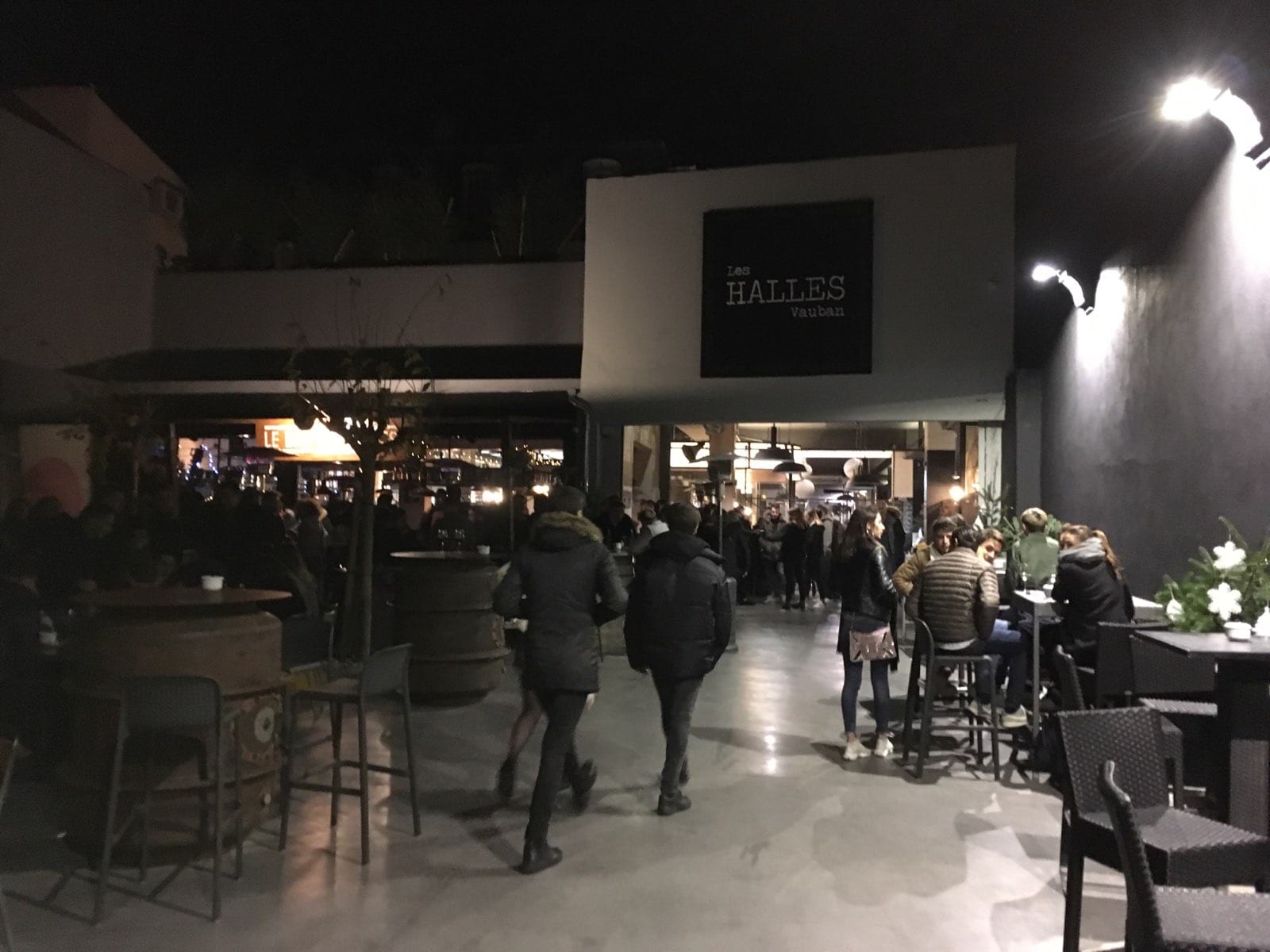 Le Kraken– cnr Rue de La Poissonnaire and Rue du Chevalet,
A local institution. beloved by students and the slightly more mature not quite ready to head home. Bright and friendly. Local art work on the walls. Blues, interesting smooth rock playlist. Fantastic range of craft ales from around the world, interesting wine and of course a piratical range of rums. Friendly staff some English.
8pm – 2am (The party seems to start around 11pm).
Wine per glass 3€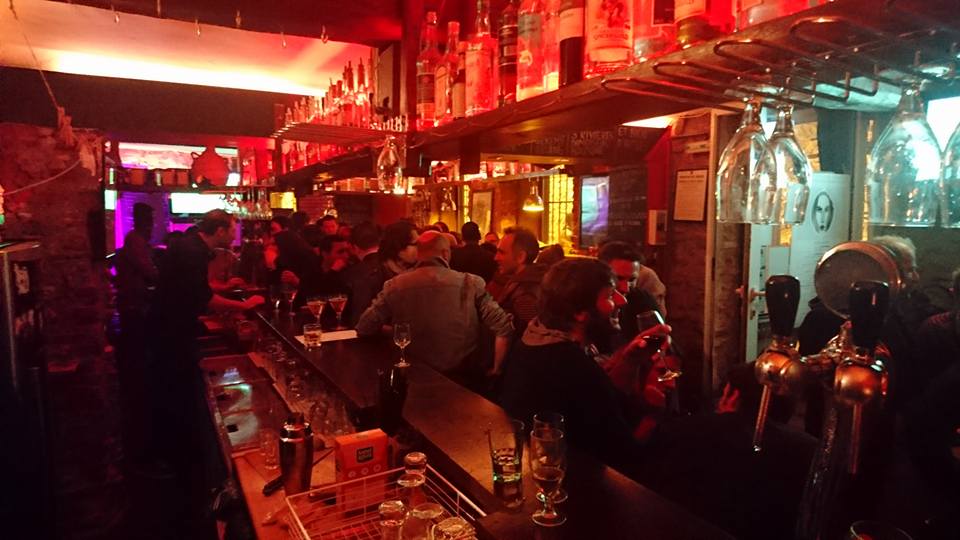 A Perpignan institution for the after 8 crowd. Easy to find, great place to gather. Fantastic Mojitos. Pica Pica sharing platters. Salsa music, salsa lessons.
6pm – 2am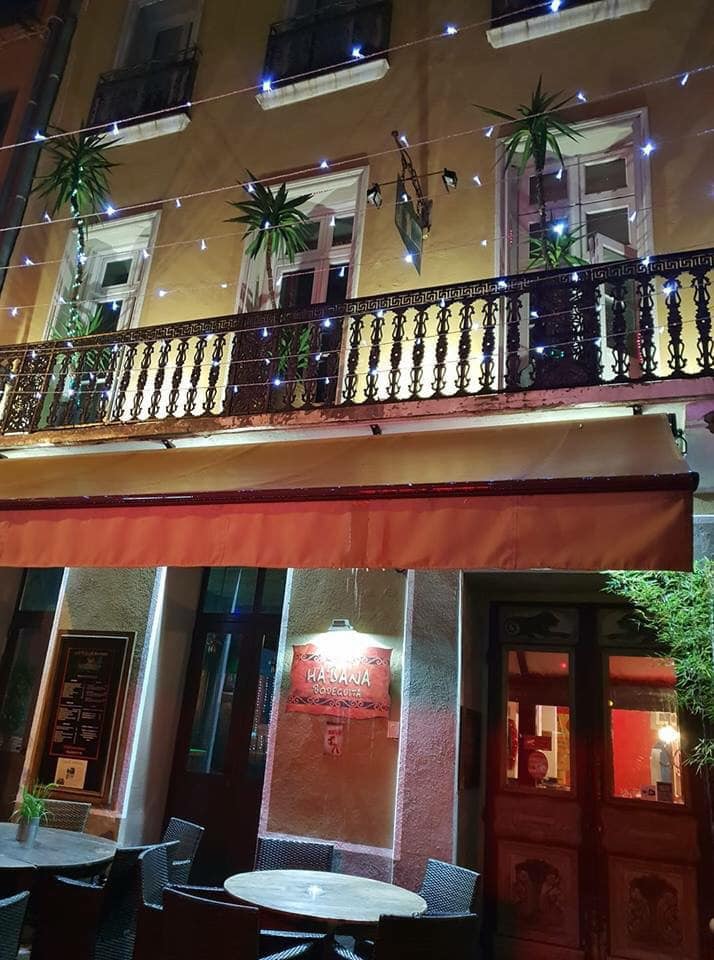 A very friendly café – bar. Nico and staff wife work hard to ensure your evening runs smoothly. View of the refurbished cathedral, Comfortable seating inside, tables under the olive trees out front. Tapas. Light meals. Very good selection of wine and ales. Oysters from their winter Chalet.
Generally open 9am – 2pm (check the website for precise details)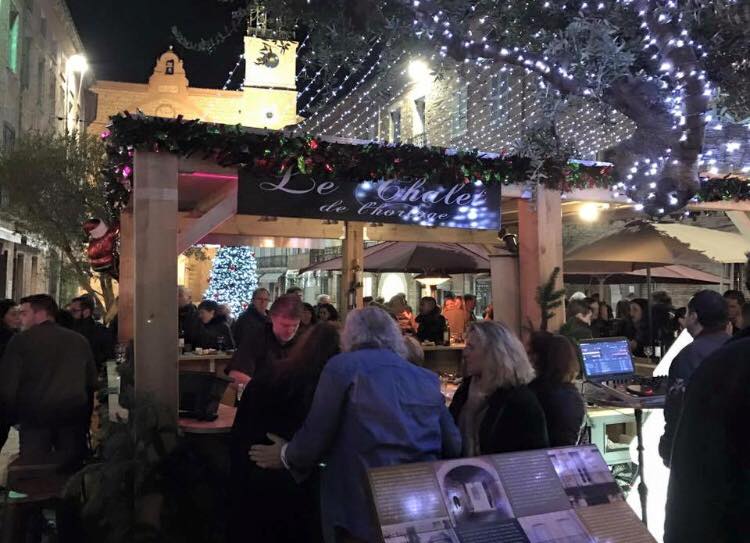 Le Zinc 8 Rue Grande des Fabriqués
Stylish. A touch of NYC or perhaps Berlin. The place where well known locals gather for a late night digestive. A time out zone for grown ups. Cool jazz, blues. Plush seating, quiet cosy corners. Friendly staff. Absolutely on point well crafted cocktails. Fantastic range of rare rums, single malts, artisanal gins. Tapas.
Tues – Sat
6pm – 3am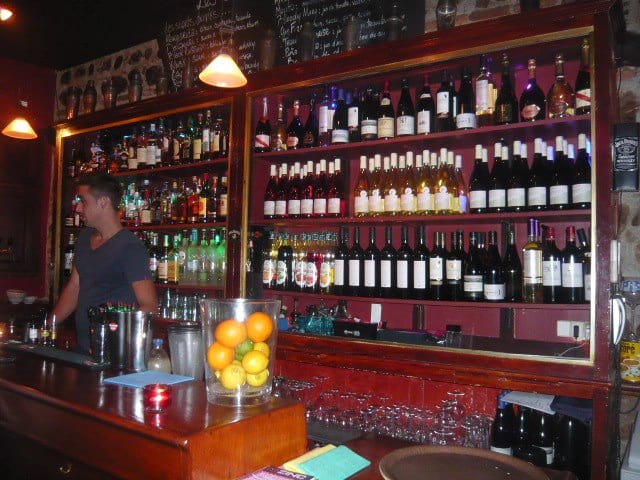 Café de la Source cnr Rue de Grande Monnie and Rue Marechal Foch
Perpignan's Parisen style café & bar. Comfortable, big screen sports. Great range of beers and wine. A pleasant spot to chill out and enjoy a midnight coffee maybe.
Check the website for hours.