Out and about with Tony Goodman
What a cracking summer, plenty of sun to sit in, plenty of restaurants to eat in and plenty of silky soft Mediterranean to swim in. Mountains full of fresh green air, wild flowers and views to forever. Long seafood lunches with friends under palm trees and superb local wines. While the first late summer storms are rising behind the hills, there will be a few more summer days to enjoy before we are forced to gather beside the fire.
It was smiles all around when a family member arrived on Thursday morning. London based yet despite being so close, we had not seen him, nor any other family member for close to three years. Needless to say they were fully vaccinated and had all the correct paperwork. Armed with these, we were able to introduce them to our fantastic restaurants, cafes and beach clubs. Lunch under the palm trees of Place Arago never tasted better.
Musée Rigaud
We love our bespoke museum. During the week, we ambled over to renew our annual pass and remind ourselves how pleasant it is. The magnificent temporary exhibits were absorbing, it's very rare anywhere to be able to get up close to such large works of art. It was also a delight to remind ourselves of the quality and complexity of the permanent exhibits and how well the museum takes advantage of the space it inhabits.
Find out more here.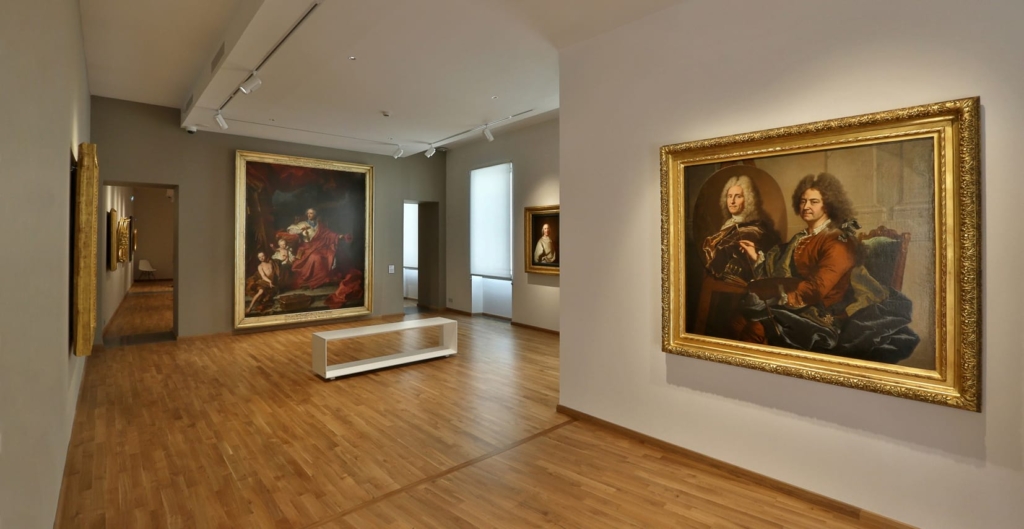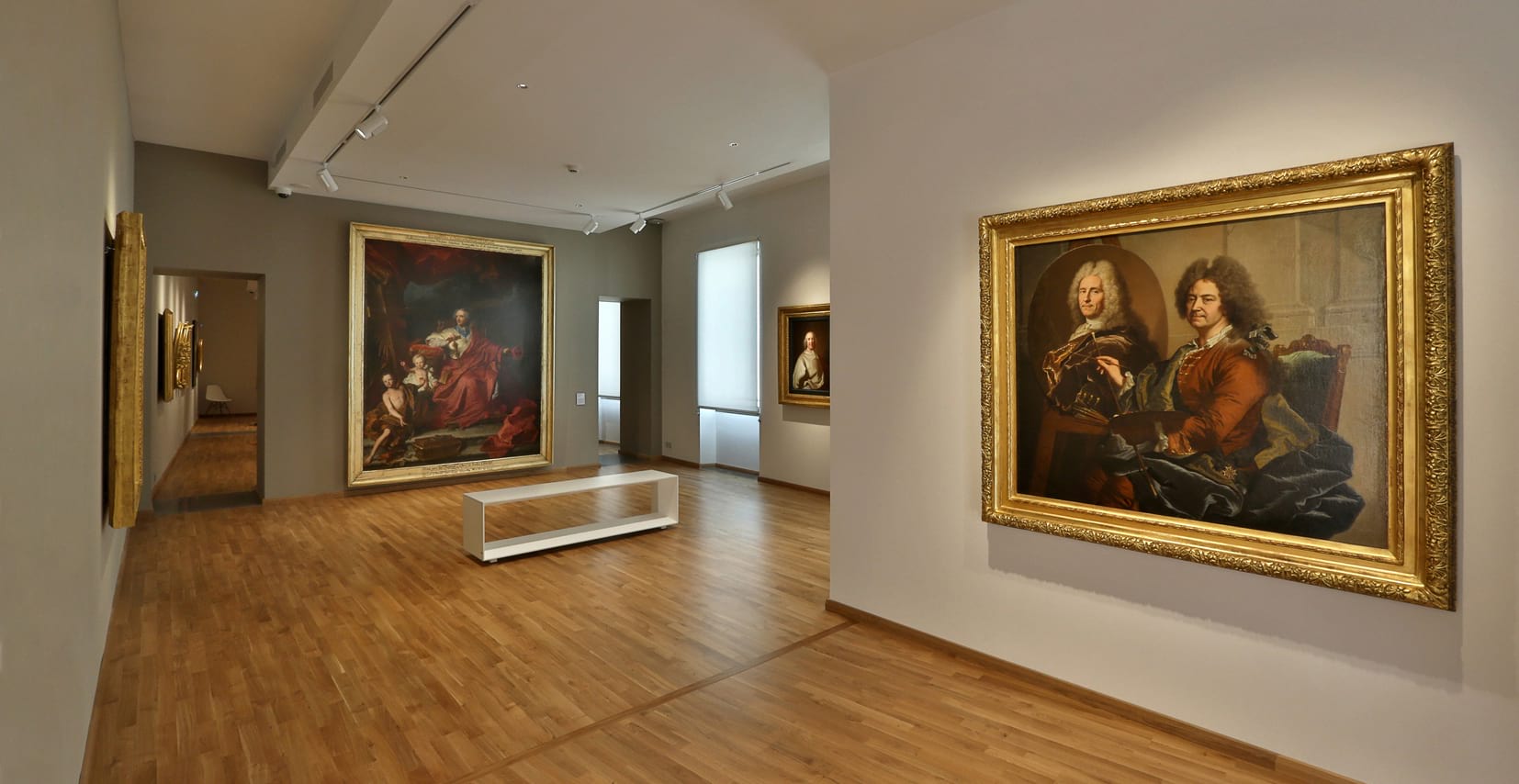 Music
There is an avalanche of music, a veritable tsunami throughout the region. It seems all our theatres and creative spaces are offering something. Following the Jazzèbre press conference, I had an opportunity to interview one of the many intriguing performers: Mr Rabih Abou-Khalil.
Question: When researching the Oud, it is an incredibly old instrument. There seems to be some uncertainty as to its origin. Where do you think he came from?
I admit that I do not have the answer to this question, I have always been taught that it actually came from the region of Mesopotamia but without too much explanation on the origin.
Question: To my western ears, the tone of the Oud is quite appealing, it demands that you listen to it. Why is that? Is it because of the setting?
I don't know if it's the sound itself that you're referring to or the notes and harmony, maybe both? Indeed the sound is particular since the strings, the violin and the shape of the instrument make it a rather atypical instrument. For example there are no frets, unlike guitars which are more common for western ears.
Then the way of playing is also unique: we pluck the strings rather than strum them. And finally the tension of the strings is different from more western stringed instruments. The strings are less tight, which gives this different sound feel.
Question: While listening to your albums, I had a hard time choosing a favorite. They are all excellent, but maybe Blue Camel would be my choice if I had to choose. What album should people listen to before coming to your concert?
All ! (laughs) I'm not sure, yes Blue Camel might be the one people know best, I don't have a preference. Perhaps the best is to listen to the last album, which will be the closest to the sound of the band at the concert!
Question: If you couldn't play the Oud, which instrument would you choose?
Percussion I think
Mr Rabih Abou-Khalil will be performing Friday 8th October at Perpignan's Municipal Theatre.
Find out more here.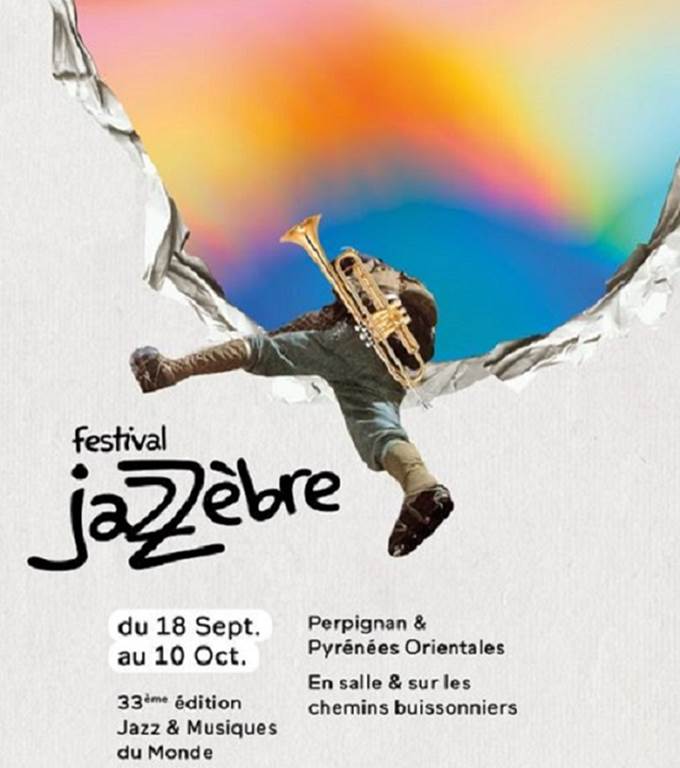 30/30
In August we visited quite a few beach clubs and restaurants. Lunching beside the sea with a view forever is always a delight. During one long lunch on a brilliant clear day we noted we could see down the coast to Cape Bear. Chatting further we discovered it was around 30 kilometres from Sainte Marie Plage to Cape Bear if you followed the beach and there were thirty days in September. In an inspired moment I declared that I had set my self the challenge of swimming to Cape Bear, or at least the equivalent distance of around 30 kilometres in September. How hard could it be I said.
I started out fine, the weather and water were warm, the sea flat. My strategy was simple. I'd swim straight out as far as possible, note my location using the port flag poles then use basic trigonometry to determine the distance back to the beach. However quite quickly my plans came adrift
Sainte Marie has a small port, a small busy port. After a few warm up laps one morning quite early, I set out in a steadfast manner. After only a few moments I found myself swimming past some yellow buoys which I assumed were markers for the sailboat hire concern. I ignored them.
Navigating by swimming into the rising sun I paddled on. The water was gin clear with plenty of sea life to entertain me and I drifted off so to speak. After some time I heard a noise, an annoying high pitched whine which disturbed my reverie. Stopping, I cast around for the source of the noise to find two young lads in a rubber boat heading my way waving vigorously. It seems I'd inadvertently swum into the local shipping lane and indeed, between me and the shore I could see there was a parade of various crafts emerging from the port. There was nothing for it, I waited patiently for a break in traffic before swimming back to the beach and breakfast at our usual café.
Lesson learned? Don't ignore the yellow buoys unless you're a French commando… which is another adventure.