Tentatively out and about with Tony Goodman
Market birthday
Music, fine speeches and local dignities flooded our local market to enjoy some live music and mark the market's 7th birthday. Great fun. Held twice a week over the winter lockdown it provided a welcomed dash of social interaction as well as fresh produce.
Now the weather is warming plenty of special events are planned including everyone's favourite, a film night.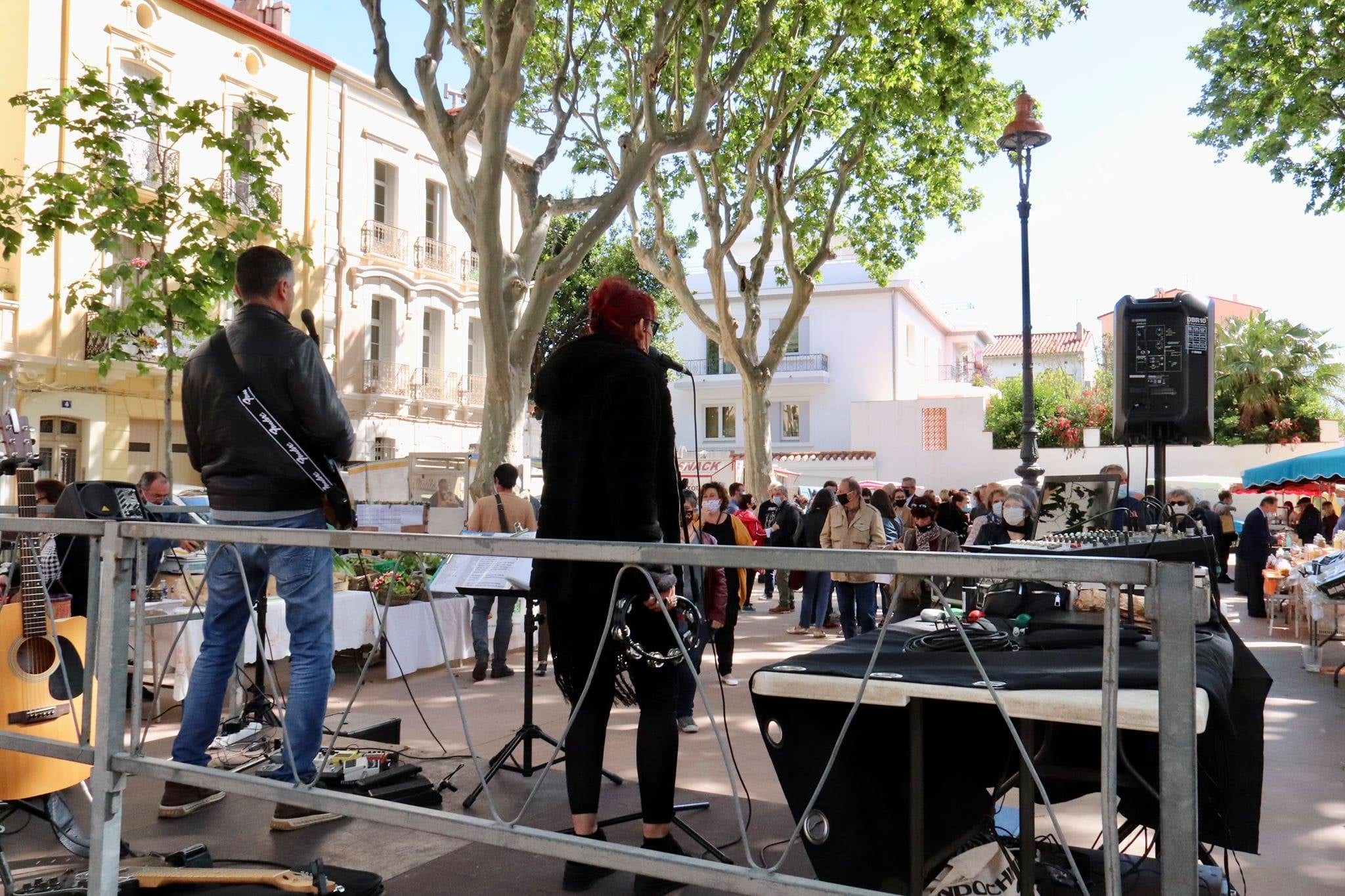 Music
Cecil L and The Gumbo
The first of six concerts for Printemps de l'Aspres was a delight. After 12 months of oppressive silence live music was back in our lives. Plenty of swing, blues, jazz and a dash of country. St James Infirmary, Limehouse Blues. Their Jambalaya was great fun, got toes tapping.
Unknown to the performers, the audience held a large number of members from Perpignan's Le Choeur de Chamber, at the end of the set the band finished with the usual call and response number to exit on. However instead of dying out the response was taken up by the audience for around three solid minutes, in perfect time and pitch with a few additional melody lines. It was quite extraordinary, so much so the band came back out with their phones and took videos of the audience before grabbing their instruments and giving an encore.
The concert was held under strict conditions which gave the feel of a private concert. Plenty more concerts to come, we've season passes.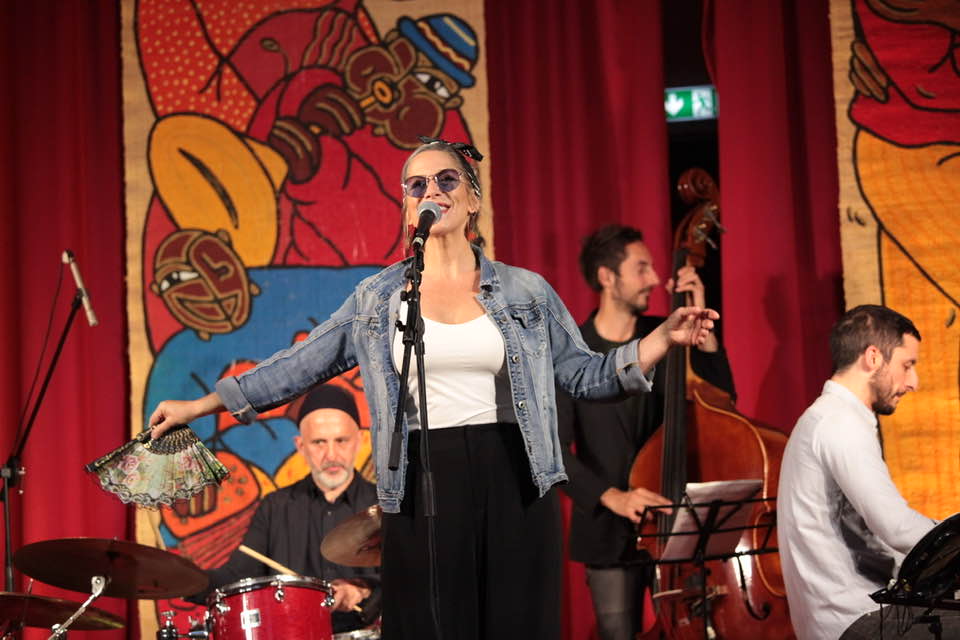 Kaila Sisters
The second concert for the weekend was held at Clos St Georges Winery. A mix of blues, jazz and swing all with a good dash of Hawaiian steel guitar and ukulele music. There really is no substitute of a hard driven uke in my book. Their Rollin'n Tumbling was a thing of beauty. Marie Salvat's singing was precise, faultless. Loved Paolo Conti's Hawaiian guitar work. Next concert is at Monastir del Camp at Passa.
Sainte Marie la Mer
On the weekend we took a stroll around Sainte Marie and enjoyed a very pleasant celebration of reopening of the restaurant terraces. The terraces were full, small combos were scattered about playing a mix of summer music. St Marie's Mairie making sure we know they're open for business in style.
City break – Paris
Our long-planned trip to Paris on essential business finally arrived. Quite giddy with excitement, we climbed aboard the 10.45 TGV at Perpignan and settled into our seats more than 12 months after our last voyage. The TGV was sparkling clean, the staff ensured masks were in place and passengers complied with the request not to move around.
Paris was a delight. It is a special place. The metro was spotless, and the streets and footpaths flushed and clear of hazards. Untroubled with huge visitor numbers, it was a joy to stroll around.
While it was a business trip, we took time out for a few excursions. We walked the length of l'Ile aux Cygnes and visited the small Statue of Liberty. We walked around the St Germain district, which we consider our neighbourhood, and window shopped along the Boulevard Saint-Michel.
We caught the metro to see the scaffolding-shrouded Notre Dame Cathedral. On our last day we saw the cafe's opened slowly though the weather did not encourage al fresco dining. Despite that it was smiles all around for the waiters.
It was great break in a lovely city but as the TGV rolled out of Gare de Lyon and the sun appeared, we did feel a sense of excitement to be headed home. There is something quite satisfying to be able to sit back, listen as the driver puts his foot down and watch as the train flashes past cars on the motorway as we headed south.