Art in Saint Cyprien Village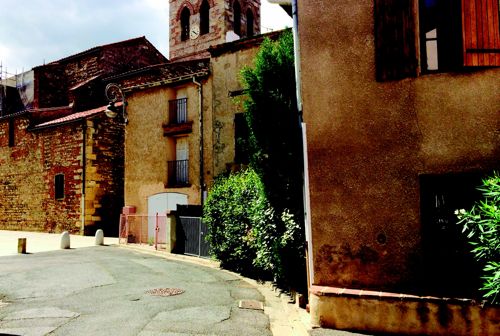 As avid historians and Dan Browne fans know, the Knights Templar had an enormous influence in the Languedoc Roussillon from the 12th Century until their fall from grace. St Cyprien was one of many marshland areas in the P-O that they drained, made habitable, and named after one of their own, Arnaud de St Cyprien.
Whilst much of the summer action tends to take place around Saint Cyprien beach and port, don't dismiss the village, a 10 minute drive from the lively beach resort. It's not ancient ('tho it has an attractive church with 17th Century bell tower and interesting 'rentables') or particularly beautiful – but it has some good restaurants and shops and a very original museum, which is absolutely worth a visit.
On his death in 1972, artist Francois Desnoyer left much of his collection of paintings and archives to the 'Fondation Desnoyer' in Saint-Cyprien, which in 2005 became the 'Collection Desnoyer' in memory of the artist and his paintings, housing this important donation of pieces from the artist's personal collection.
In 1994, a second museum, this time one of contemporary art, grew up just a short distance from the first. In 2003, both museums were restructured and given the name "Collections de Saint Cyprien". Since then, they have concentrated on daring, sometimes shocking exhibitions, mostly following a theme of "collections". With the addition of 700 m2 of extra space, numerous lenders agreed to contribute to the collections, bringing them international status.
New, up-and-coming artists regularly exhibit here also, and thanks to the legacy from François Desnoyer in 1972, the permanent collection is added to regularly.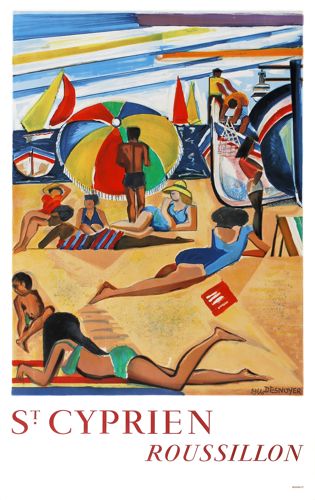 As well as the many works of Desnoyer, one will also find Albert Marquet, Utrillo, Suzanne Valadon, Salvador Dali, and many other major artists.
Don't miss their summer exhibition, a series of authentic tourism posters taking you on a journey through Catalonia. Starting in the 19th Century, they are fascinating in their changing styles and fashions over the decades, many the work of famous artists such as Commarmond, Steinlen, Cappiello, Champseix, Dalí or Desnoyer.
After a visit to the Collections de Saint Cyprien, why not pop into the FBI Beauty Institute in the place des Evadées, and investigate the relaxing AHAVA dead-sea treatment, makeovers, manicures, pedicures, epilation…..? The rest of the family don't need to sit around grumpily waiting when they can treat themselves to a drink and tapas or a superb lunch or dinner at the Côté Jardin – restaurant, tapas and wine bar with kiddies' game area – and bring the village visit to a tranquil end.