Autumn Restaurant Reviews
We love publishing your reviews. They're honest (of course) objective, (we hope) and cover a wide range of tastes, prices, and places. You might not always agree, the chef might be having a bad day, your standards might be higher….or lower – but they give you an idea of what's available and what to expect.
Of course, this year there hasn't been a whole lot open to review but they're slowly dripping in as restaurants open, and diners step out with more confidence. Several of our reviews in this issue are therefore pre-Covid. We've checked they are still open. Over to you now to see if the review still fits the restaurant.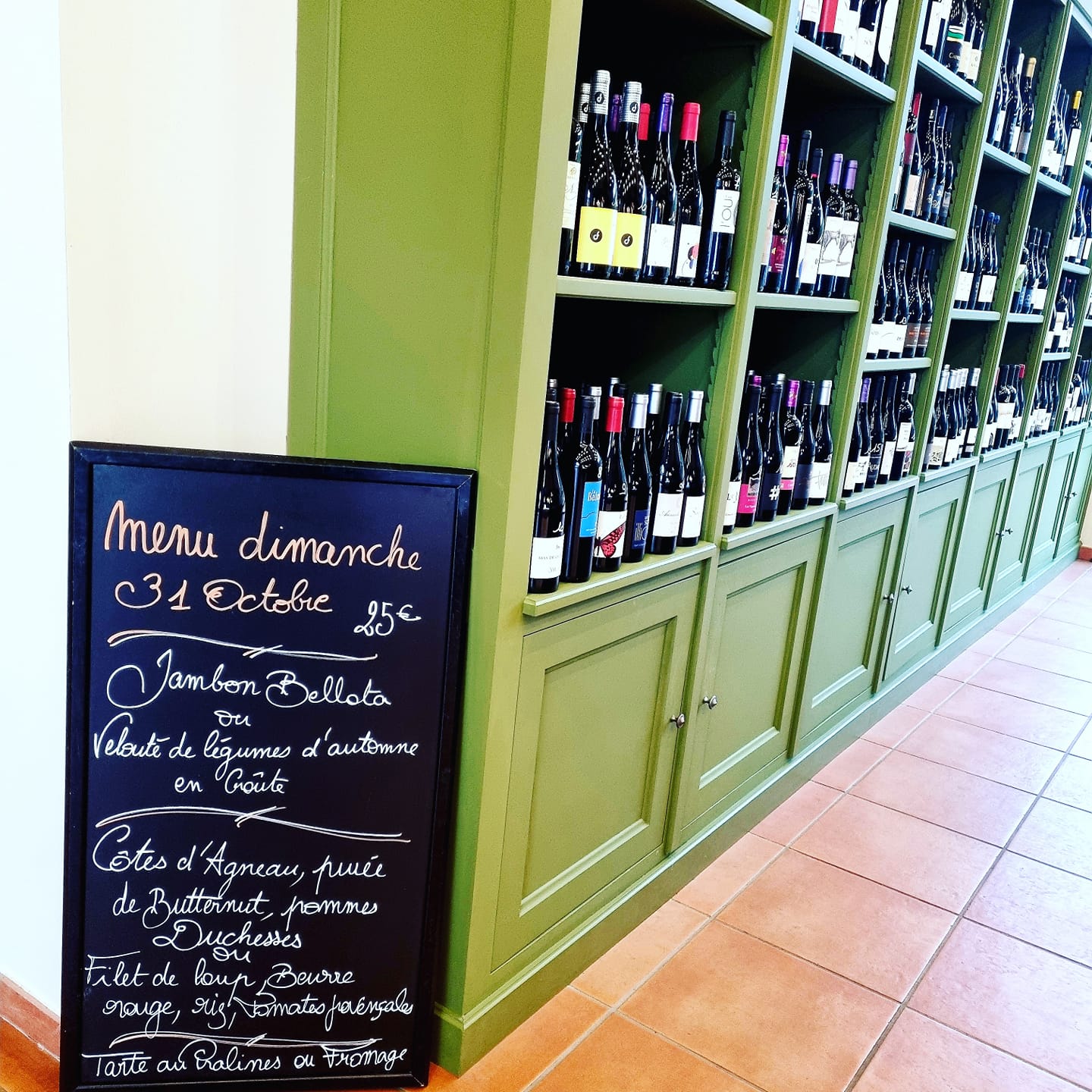 MAISON DE TERROIR, MAURY… with Ruth
After the recent refurbishment, we sat on the front terrace amidst mountains and vines. Good choice of aperitifs and local bio beer on barrel with many more to buy in the adjoining 'cave'. We shared tapas style dishes ranging between 5€- 10€. Decent portion sizes too. The Plat du Jour (15€) was chicken strips cooked in a creamy coconut sauce, (curry was mentioned but definitely none there) served with a healthy portion of home made chips. Good selection of meat, fish and salad dishes to, all in the 12€ – 25€ mark. Dessert was home made panacotta with strawberry coulis, all deserts looked delicious.
Choose your wine from the extensive range in the cave with 10€ corkage to drink on site. Staff were welcoming with all correct Covid sanitation measures. I highly recommend it for leisurely lunch after a good walk in the vines or a visit to Chateau Queribus beforehand.
2 Av. Jean Jaurès
66460 Maury
Tel: 04 68 68 92 54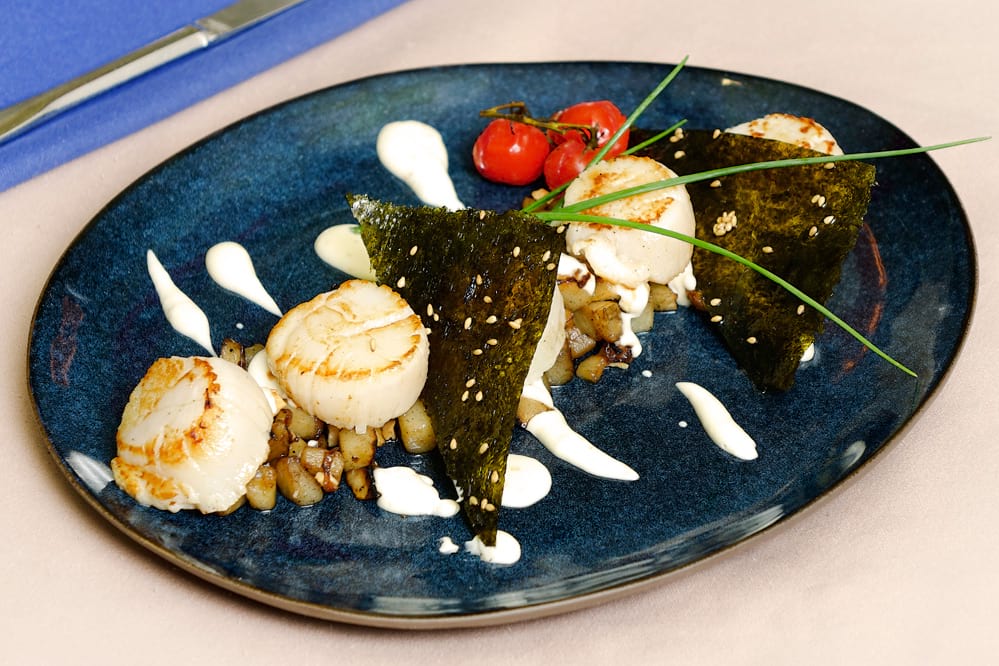 LA DULCINE, REYNÈS… with Penny
I have a new favourite restaurant in the PO (closely followed by Cote Saisons in Laroque). La Dulcine in Reynès (previously Le Chat Qui Rit) serves a highly creative menu of food which combines French influences with those of Japan, South America and Asia. We had 3 courses for 34 Euros and each dish was truly stunning. The service was also really delightful. We sat out on the leafy terrace, but there's also lots of seating inside and outside. The wine menu has lots of local favourites at reasonable prices. It's obviously well known by the locals, it was quite busy on a Tuesday night, so worth booking in advance.
1 route de Céret
66110 Reynès
Tel: 04 68 87 02 22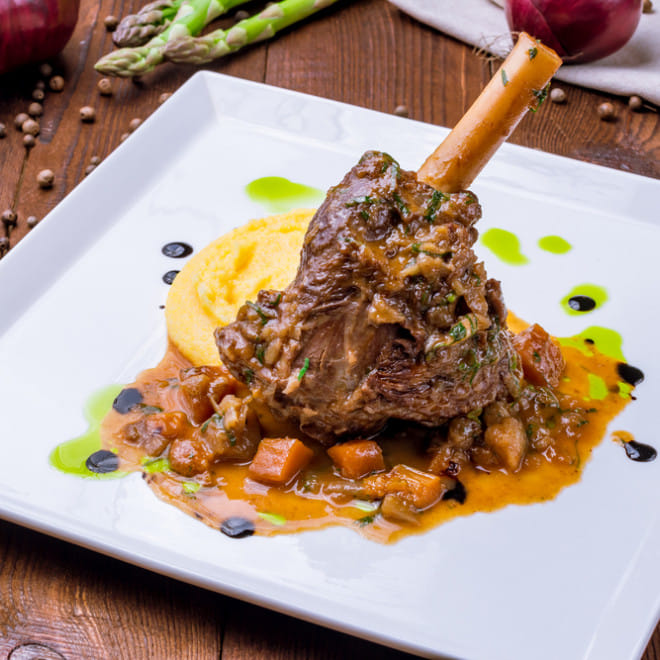 RELAIS DE L'ORME, OMS… with Lynn
A life-saver during confinement with delicious takeaways, this excellent village bistro, bar and épicerie is now the beating heart of Oms. Chef Romuald is a creative cook, and makes full use of local produce. Jean-Marc ensures a warm welcome front-of-house. Everything is home-made – save room for a dessert!
The plat de jour is great value at 10€, with menus from 17€50 – 25€. The A la carte changes with the seasons. Wine either by carafe or a choice of fine wines.
Dine inside or on the spacious terrace overlooking the village. Check for daily specials on www.lerelaisdelorme.fr
16 rue de l'Orme
66400 Oms
Tel: 09 52 55 29 12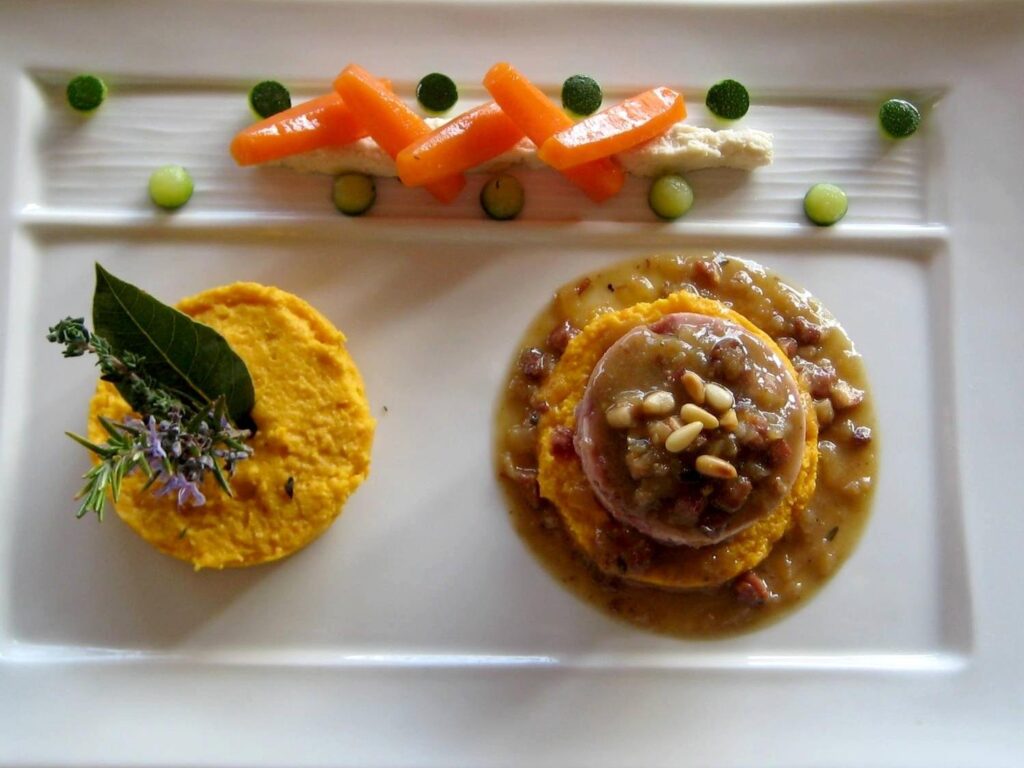 RESTAURANT BELLAVISTA, PRATS DE MOLLO… with Robyn
Had a delightful birthday celebration at this restaurant in Prats de Mollo. Michelin listed, Bib Gourmand, it has limited choice menu of beautifully presented local produce that changes with the seasons. Highly recommended. Catch the bus there for a day out in this pretty walled town and even book to stay overnight in the hotel.
Le Foiral
66230 Prats-de-Mollo-la-Preste
Tel: 04 68 39 72 48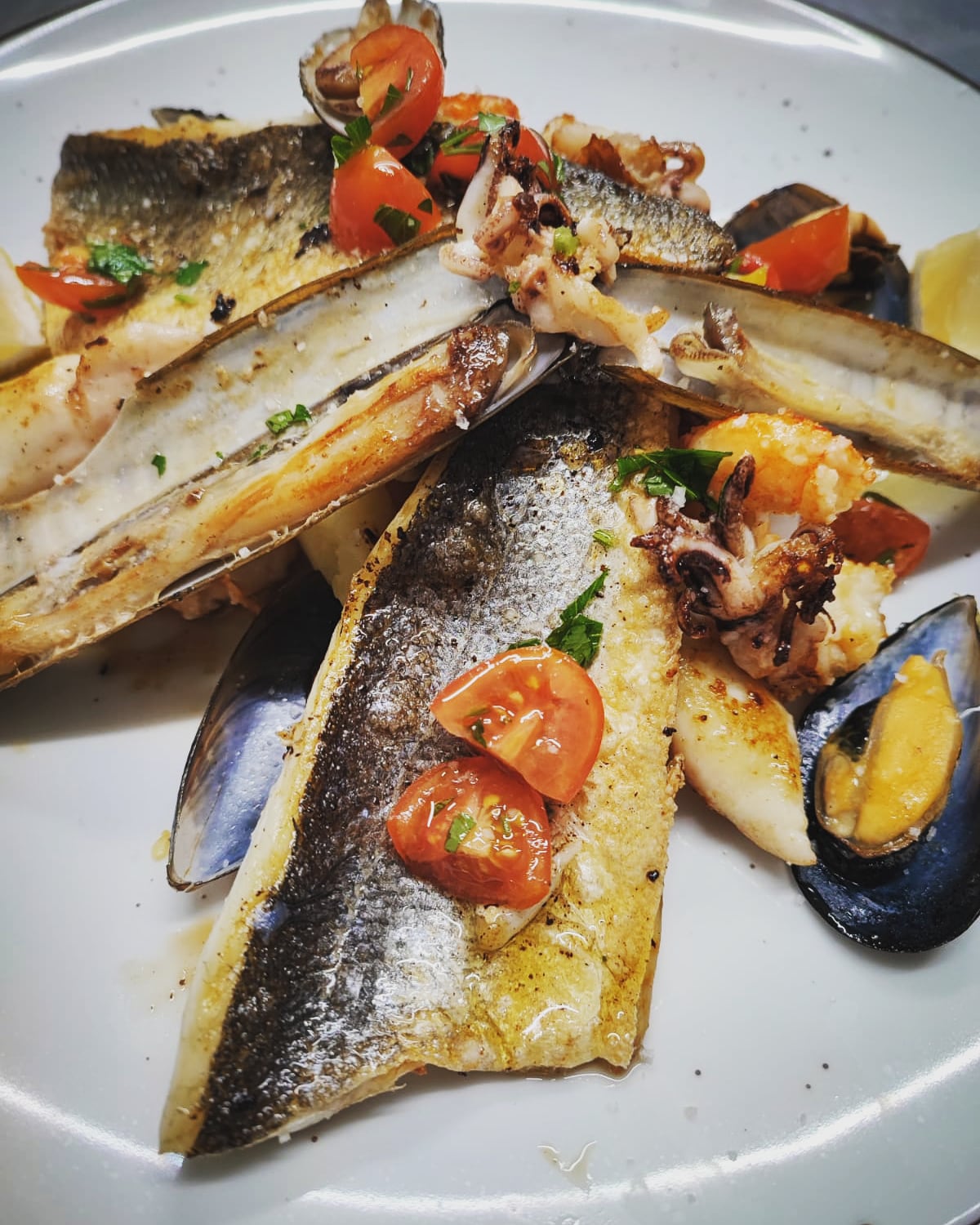 EL CELLER IBERIC… with Jan
Doesn't really look like a restaurant from the outside, more like an industrial estate but once you get in, this wine/tapas bar and restaurant is not what you expect, with a cool, stylish design, pleasant terrace and tasty food reasonably priced. Easy parking and a warm welcome from friendly new owner Sofi with husband Florent working in the kitchen – a great team! Definitely worth a visit!
Parcele 5, Parc d'Activites
66690 Saint-André
Tel: 04 68 61 92 93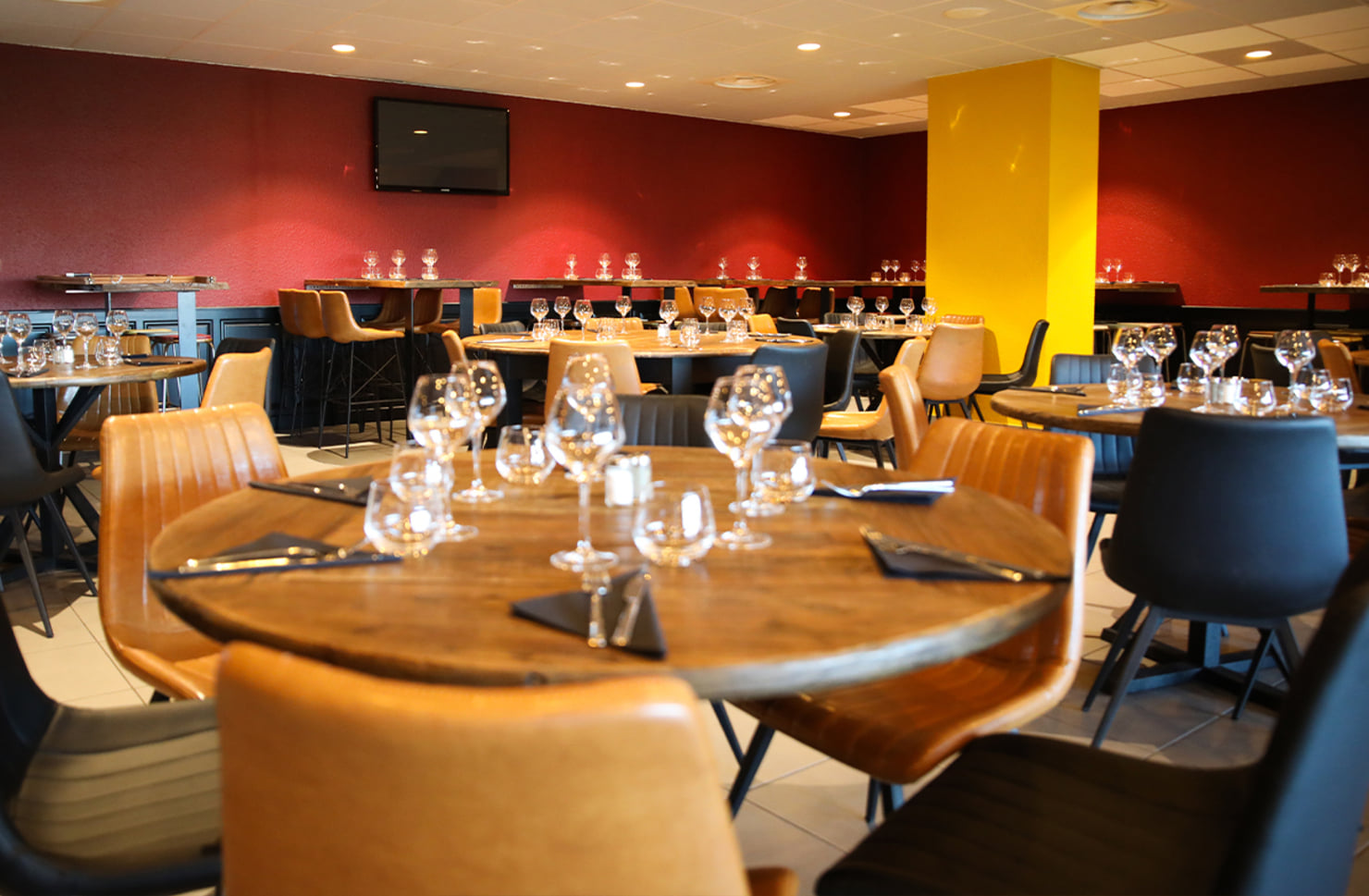 LA BRASSERIE, STADE GILBERT BRUTUS, PERPIGNON… with Paul
Can highly recommend "La brasserie" at Stade Gilbert Brutus, home of the Catalans dragons. Managed by the ex Dragons player, Julien Touxegas who previously had the excellent restaurant in Perpignan town centre, Le Patio de la Loge, the food is as excellent as ever with the weekly menu at only 18€ and the wine prices very reasonable. Very nicely appointed restaurant and all set against a agreeable backdrop of an iconic stadium. Can't recommend highly enough.
Avenue de l'Aérodrome
66000 Perpignan
Tel: 06 28 80 37 91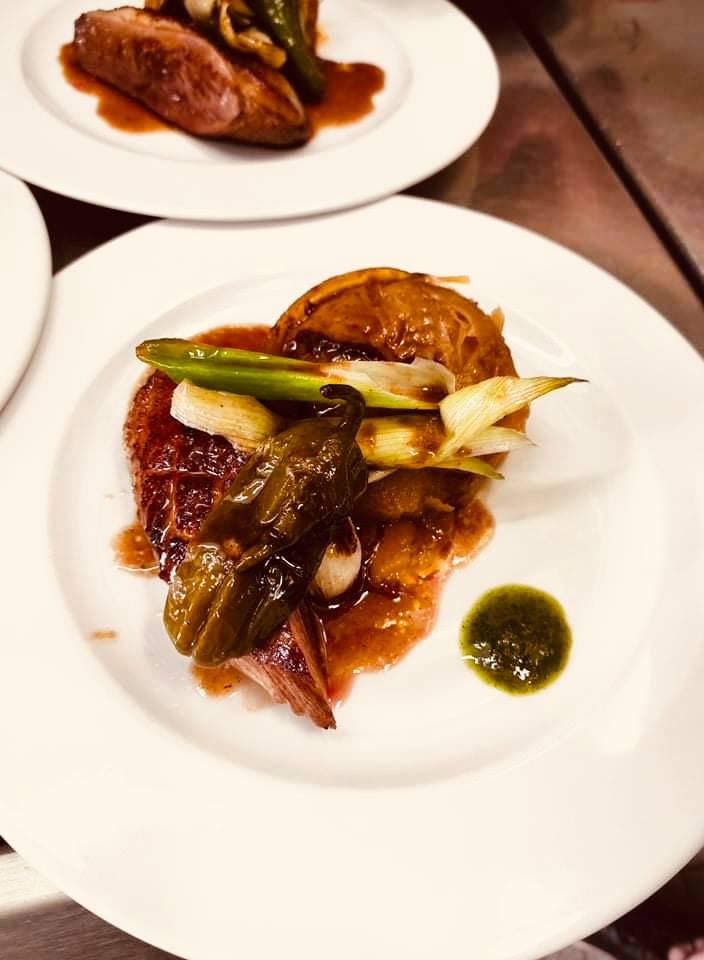 POINT D'ART, MONTBOLO… with Alison
Last ngiht we spent a really super evening here and thoroughly recommend a visit. Under new management since 1st July, we sat outside on their newly expanded terrace and enjoyed a superb dinner, full of fresh local ingredients, both delicious and beautifully presented. The charming hostess (who happily chats away in English is required) even offered us light blankets in case we felt a chill. A real hidden gem.
8 rue de l'Eglise
66110 Montbolo
Tel: 04 68 68 76 85
LA TABLE DE MAI LY, ILLE-SUR TÊT… with Lesley Anne
Hands down the best Vietnamese food that we have ever eaten here and we visited for over 20 years before moving here. Not a buffet, but a proper sit-and-enjoy-being-looked-after place. Delicious food, freshly made, so expect to wait, especially if it's busy. Nems au porc (best anywhere), rouleau aux printemps (again best we've eaten), the chicken curry with coconut milk and any of the rice dishes are all delicious. My top tip, before or after lunch, is to drive out of Ille up the mountain road where you'll get a spectacular view of Les Orgues, continue to the high point then take the back way down to Lake Vinca. You won't be disappointed.
129 Avenue Pasteur
66130 Ille-sur-Têt
Tel: 06 25 35 09 50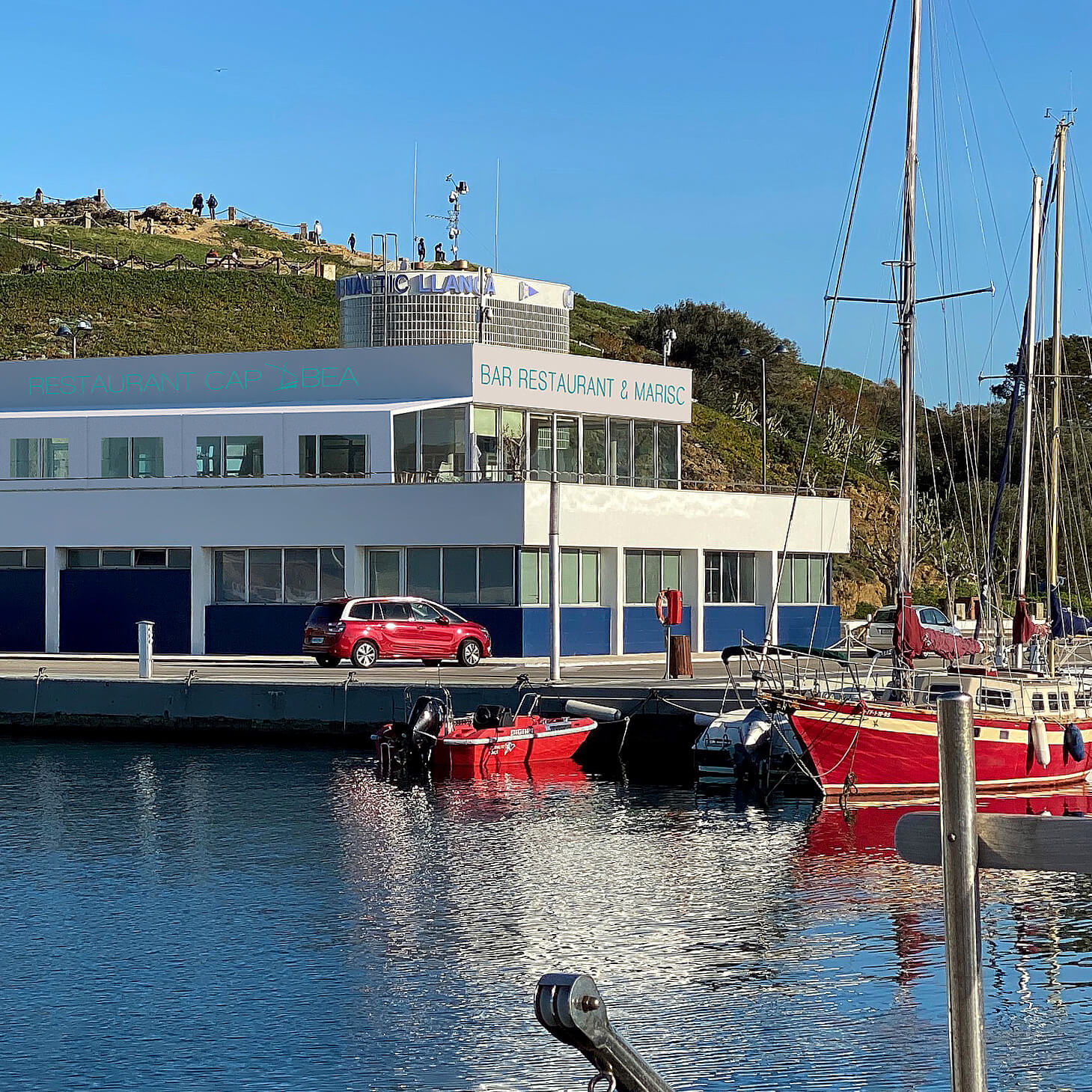 CAP BEAR, LLANCA… with Kate and Olivier
You don't need to be an old sea dog to eat on the port at the Capitainerie in Spain. The one in Llanca is contemporary, bright and roomy, has panoramic views across the port from its wrap-round terrace, and as you would expect from its position next to the fish market, specialises in seafood and fish. Olivier had Prawn Tartar which he raved about, I had a perfect moules frites and there are loads of other exciting sounding fishy dishes, all reasonably priced for what they are. Not feeling fishy? Hailing from Toulouse, their signature non-fishy-dishy is Cassoulet. If not, a cote de boeuf should do the trick. Vegetarians can try a Seasonal vegetable Wok and fresh herbs and there might be other veggie options – I can't quite remember because the mojitos were excellent and rather strong….I recommend this restaurant, their lovely, friendly staff and Llanca itself as a great day out.
Moll Jordi Canal
17490 Llançà
Tel: +34 972 380 517
As featured in P-O Life n° 71 (autumn 2021)