Not new, but just a reminder that your bank will NEVER ask you to click on a link as requested below. It will only ever ask you to visit the site, using your own login and passport.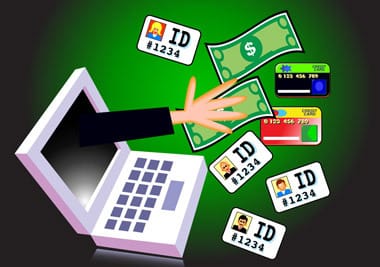 Bonjour
Le département technique procède à une mise à jour 2022 du logiciel, programmée de façon à améliorer la qualité de nos services.
Nous vous demandons avec la bienveillance de procéder à la mise à jour en cliquant sur le lien ci dessous et de sécuriser votre PassCyberPlus:
Nous vous remercions de votre confiance
NB ; Ce message vous est adresse automatiquement.
Merci de ne pas y répondre.
Cordialement.
Direction des relations clients : François Pérol
Merci d'avoir examiner cette information et nous aider à maintenir la confidentialité
---
In reality, the link takes you to a website that looks similar to the Banque Populaire site, but is actually a fraudulent site, set up to obtain bank and credit card information (ID cards, passport, driving license, residence permit …) and home details (electricity bill, gas, telephone …).
Attention! This is an online scam called phishing. In no circumstances should you answer it!
DO NOT REPLY. DO DELETE THE EMAIL.
If you have already submitted your bank details, contact your bank immediately. The assurance maladie reminds you that it would NEVER ask for these kind of details on line.
---
Phishing and Pharming
'Phishing' is the sending of a fraudulent email falsely claiming to be an established business, in order to obtain personal details (bank accounts, passwords), which are then used for identity theft.
Pharming is slightly different. Instead of relying upon the victim accepting a "bait" message, it re-directs them to a bogus Web site even though they have typed the correct address of the site they are trying to access. (Don't ask me how they do it!)
You can check whether a site is fraudulent by double-clicking on the padlock at the bottom of your screen, which will bring up details of the site certificate.
NO GENUINE BANK, BUILDING SOCIETY OR PUBLIC SERVICE WILL EVER ASK YOU FOR PERSONAL DETAILS BY EMAIL OR TO CLICK ON AN EMAIL LINK.
For more information on this piracy and how to protect yourself, visit ANSSI (Agence nationale de la sécurité des systèmes d'information) for tips and info on computer security.