Jailhouse Rocks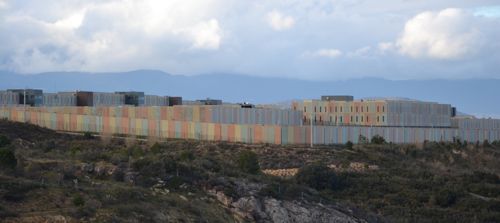 The 'Castell de Sant Ferran', built in Figueres, in the mid 18th century, is the largest castle in Europe. The walk around the perimeter of the castle is a flat 3km with superb views over the Empordà Plane out to the sea.
Look across from the castle to the pink, orange and yellow building on the other side of the motorway to Càrcel Puig de les Basses prison. This stripey building, clearly visible from the motorway on the way to Girona, was completed in 2011 but left empty due to high building and running costs.
Finally opened to inmates last year, it has been built to conform to the high standards required by the modern criminal of today. A pleasing visual interior, sports facilities, soccer field, pool, and tree lined walkway along independent units with showers, (known as cells in days gone by) with lounge and patio, hairdresser, shop and cafe, library……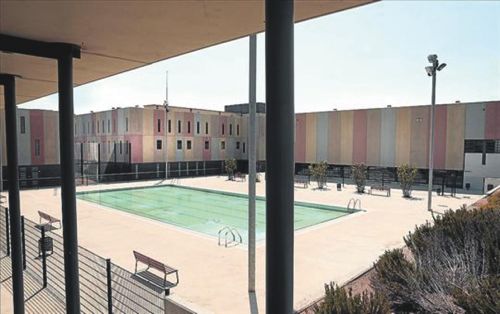 The philosophy in this prison is to rehabilitate prisoners according to personalised programmes and facilitate and assist their reintegration into society. On the negative side, prisoners are not allowed to use the pool unless a life guard is present.