Sometimes, in the height of summer, we just need a little cool. And where better to find it than underground?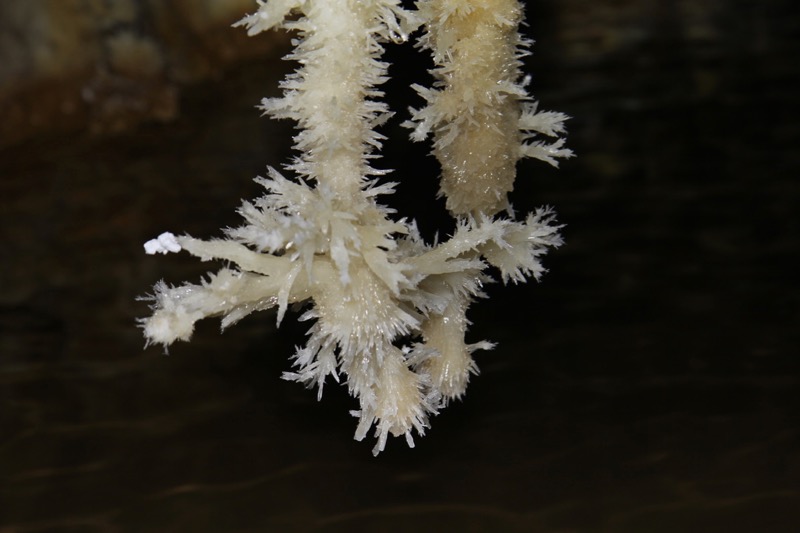 Just across the road from the medieval fortress town of Villefranche-de-Conflent, the network of spectacular caves of La Grotte des Canalettes leads visitors deep into the heart of the Massif du Canigou Mountain Range, following a qualified guide along specially adapted bridges and walkways amidst stalagmites, stalactites, coloured pillars of mineral rock. In July and August, don't miss the spellbinding sound and light display, highlighting the colours of the minerals, to the accompaniment of Strauss, Bach, Casals and Pavarotti.

Head a little further up into the mountains to Fontrabiouse, near Formiguères, impressive caves discovered in 1958 during the exploitation of the marble quarry that dominates the village. The Grotte de Fontrabiouse is set on two levels, a fascinating and perfectly preserved underground world with the instructive guided tour.
Underground lake, hundreds of stalagmites and stalactites in a spectacular array of colours – and perfect conditions for maturing wine, so you can even taste as you visit!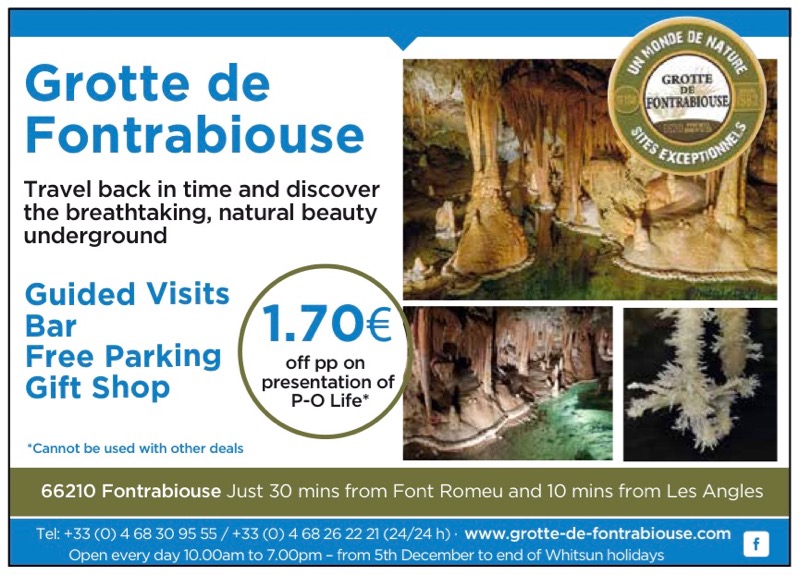 ---
As featured in P-O Life N° 70 (summer 2021)