Cool off in the High Vallespir.

When the coast gets too hot, too crowded or the sun takes some time off, a day out in the High Vallespir beckons.
Drive up the D915 and 6 km north of Arles sur Tech turn left on the D3. After 10km you will arrive in St Laurent de Cerdans.
Immediately, on the right, is the vibrantly colourful showroom shop of "les Toiles de Soleil" and a little higher up 'La Creation Catalane', hand made espadrilles.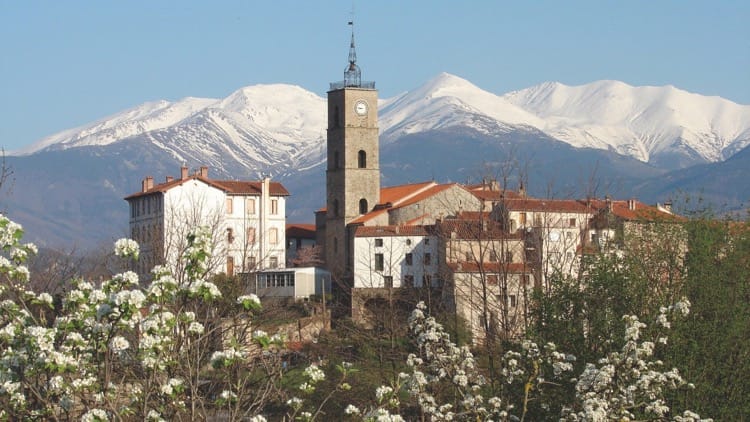 Woven in the somewhat Dickensian factory behind Les Toiles de Soleil, the striped fabrics emerging from the ancient machines glow with colours designed to brighten any day. At the Espadrille factory, similarly brilliant fabric is used to make traditional Catalan rope soled shoes. Visit both for a guided tour.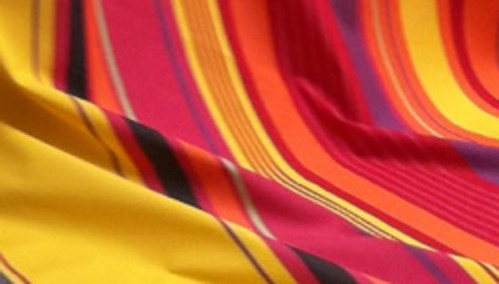 ---
Les Espadrilles
Did you know that each shoe of the pair is identical as espadrilles acknowledge no difference between left and right feet.
---
The Museum of Popular Arts and Traditions in an old cooperative workshop is also worth visiting. You can see how the espadrilles are made, and study the history of the Bear Festival which still takes place in St Laurent each February.
A fascinating photographic record of the Retirada is displayed on the wooden dormitory bunks in which some of the 70,000 refugees slept in St Laurent de Cerdans at the end of the Spanish Civil War. Yet another corner of the museum is dedicated to cinema history in the form of numerous old film posters, film equipment and machinery.
The town itself clings to the mountainside, old village houses wrapped around the church with its tall steeple.
All around the views are spectacular. If you continue up the D3, on top of the world, between France and Spain, you will find the tiny village of Coustouges with its XII century church and strangely named streets.
Alternatively, branch off right after 6 km after St Laurent on the road to Villerouge and the Domaine de Falgos and you will arrive at a Golf resort and Spa par excellence. Very close to the Spanish border, surrounded by stunning views and open all year round, anyone can play golf, learn to play golf, just sit and relax by the pool and Jacuzzi, or be pampered in the spa with massage and various relaxing and beautifying treatments.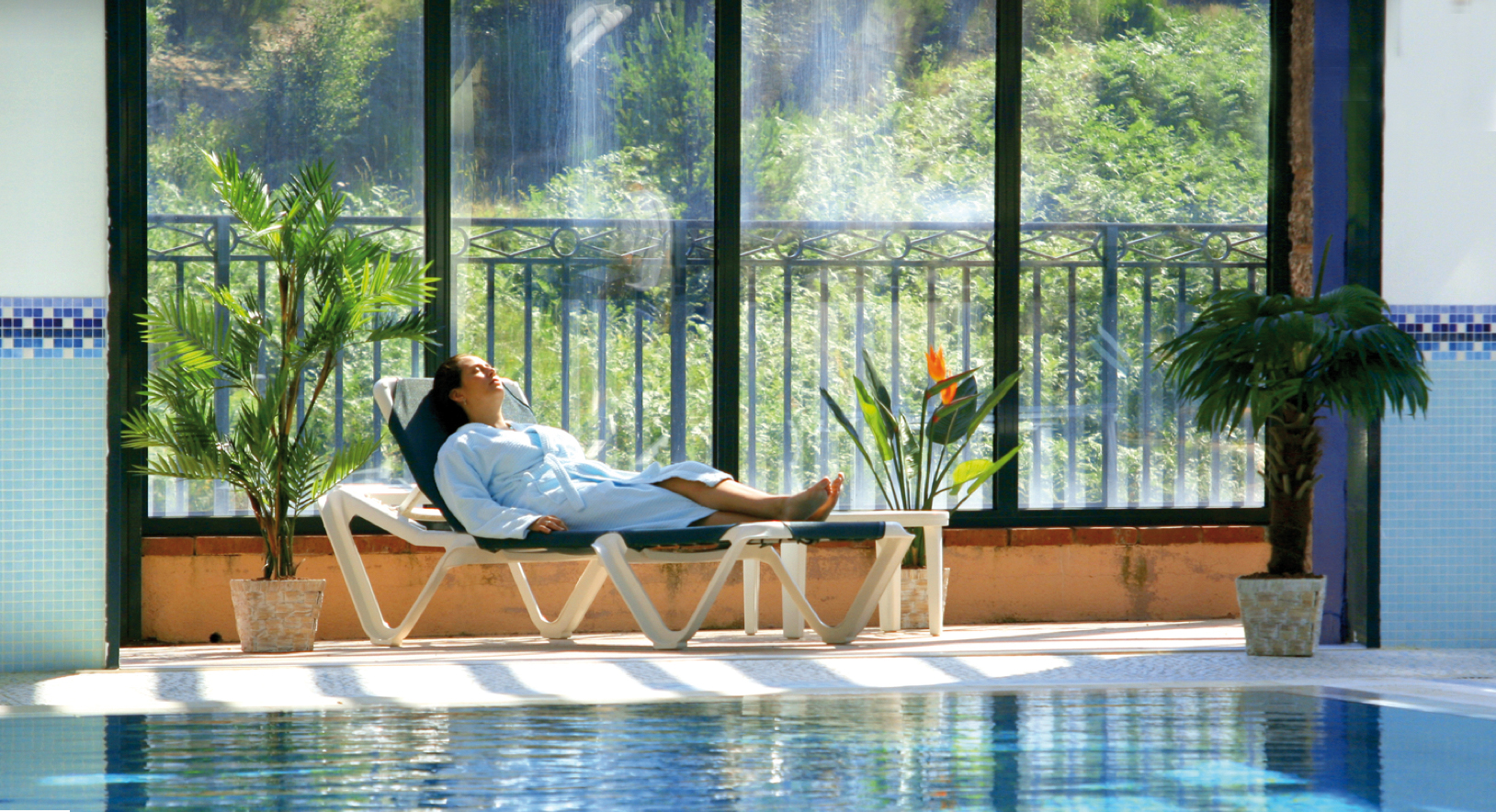 From Falgos there are endless walking possibilities. The Tours de Cabrens, for example, are a mere two and a half hours stroll away. Or a game of tennis could build up an appetite for lunch in their attractive restaurant…