by Charlotte Lomax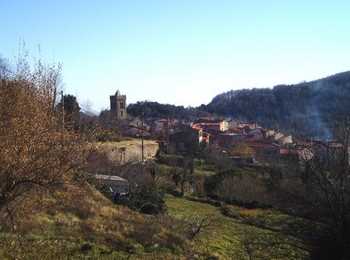 Coustouges is the epitome of the kind of sleepy, southern village that lies at the heart of every Francophile's perception of rural France; the land of men walking home from the village shop with their bread baguettes every morning; of heated 'Pétanque' tournaments and children playing in the park in the sunny hours of the afternoon, and the distant howling of hunting dogs into the dusk.
Oozing with charm, tradition and heritage, even the etymology of its name is a monument to Coustouges' ancient origins as a guard post from the year 936.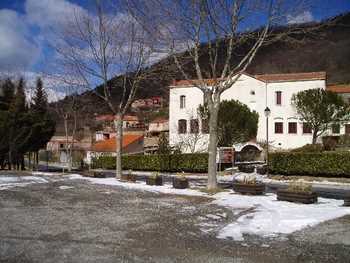 The difference with Coustouges is that unlike many of its contemporaries, this wealth of ancient history does not rest dead as text in a tour guide leaflet; rather, Coustouges is a living monument unto itself.
Take a walk around the village and you can see for yourself a graveyard dating back to 980AD, and one of the most elegant 12th Century Romanesque churches in Catalunya (with parts of the original Church building dating back to 370) still in fine fettle with regular services, untarnished by the dram and gaudiness of the tourism industry.
Delight in watching one of Coustouge's annual festivals celebrating Catalan culture in traditional song, dance and costume. Or, if you crave a breath of fresh, mountain air, Coustouges is by no means short of opportunities for you to whet your appetite with a rambling expedition.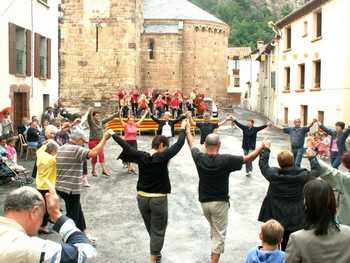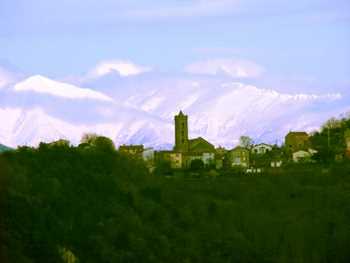 Nestling in the foothills of the Pyrenees, the picturesque medieval village of Coustouges is about as far south as the south of France gets, (Ed's note: apart from Lamanère) and with the recently improved road bridge into Figueras, Spain, it boasts breathtaking views.
From the Le Boulou motorway exit, follow the D115 through Céret, Amelie les Bains and Arles-sur-Tech, heading towards Prats-De-Mollo.
Take the left hand turn signed to Figueras onto the D3 just after Pas De Loup. If you can keep your eyes on the road, and not on the breath-taking scenery, you will come into Coustouges about 2Km past Saint Laurent de Cerdans.
There is also a twice daily bus service from Arles and links to Perpignan.