Cornella del Terri, Girona region
---
On Good Friday, the people of Cornella del Terri cut down a tall pine and carry it back to the village, where horns are attached to it.
The celebrations start on Good Friday when a group of men cut down the tallest poplar or aspen they can find in the area, trim, and carry to the square in the centre of the village.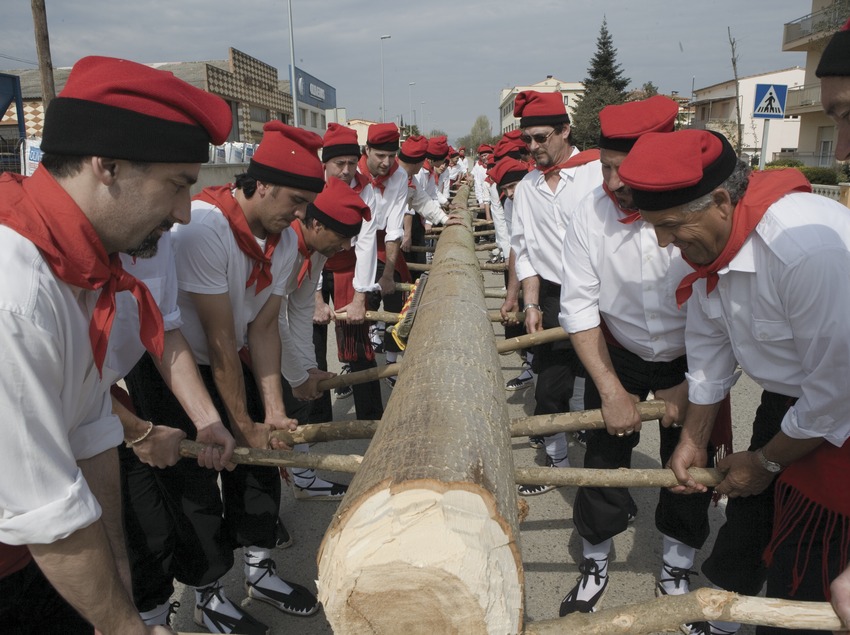 This tree or 'maig' is decorated with animal horns and antlers on Easter Monday a little like a maypole.
Couples dressed in Catalan costume dance around it until "El Cornut," the Horned Man, enters, dressed in red and wearing horns.
After a bit of horny dancing, he waltzes off hand in hand with one of the ladies. Quite bizarre, I was unable to find out its origins but imagine it to be a welcome to spring or a comment on fertility rites….