June 2011
Lazy Lunches and Super Suppers in Spain
Reviewed by John Fairclough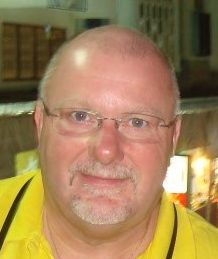 As summer beckons, the longer days tempt PO residents and visitors to nip over the border into Spain. Although the beaches and sea breezes of the Costas are tempting, their attendant crowds and traffic are not everyone's cup of tea, so this year, I've focussed on a few restaurants I've enjoyed, all within 30 mins of the French border, in non-coastal, but nevertheless, pleasant locations.
A few minutes right off the fast Figueres to Roses dual carriageway is the small farming village of Fortia. A pretty unremarkable place, but home, nonetheless, to two excellent eateries, practically opposite one another on the main road through the village.
The Reina Sibilla is the smaller of the two, with a compact atmospheric indoor dining area, or a shady patio. All the food is Catalan inspired. Menu del dia here is around 10€, but there is also a Special menu changing most months, and very good value at 16€, and a large à la carte.
Open every day except Weds . +34 972 534038 www.reinasibil-la.com

Also in Fortia is El Trull, a much bigger operation altogether, a vast stone barn like building, sympathetically restored. Menus range from 11 to 25€, with a small à la carte selection. The « all in « deals are remarkable value, including aperitif, 3 courses, wine and coffee for around 15€ . The food is more mainstream Spanish, but the grilled meats are especially good, as is the Paella .
No website, but phone +34 972 534236. Closed on a Monday.
Heading back to the fast road and crossing it (heading North) is the fascinating old town of Castello d'Empuries. In the historic centre, just along from the ancient cathedral (which is well worth a visit),and built into the old town walls overlooking the moat, is Portal de la Gallarda, atmospheric, with fantastic views over the old town and surrounding countryside. Seemingly more upmarket, with only à la carte offerings, though hardly overly-expensive for such creative cuisine, which draws on modern Catalan influences. Allow 35€ each including local wine.
Carrer Père Estany 12, +34 972 250152 . Closed on Tuesdays.
Heading back towards France on the main N11 road, just north of Figuères is the village of Pont de Molins. About 2km out of the village centre, on the road towards Boadella, can be found El Moli, an old watermill as the name implies. Once again, the restaurant is aimed slightly more upmarket, and you'd have to budget about 45€ per head here, as there is no Menu del Dia, but the quality is superb. Much of the salads and vegetables are sourced from their own garden, and this is reflected in a weekly seasonal «specials» addition to the standard menu.
Very popular so reservations are strongly recommended; tel +34 972 529271 www. hotelelmoli.es. Closing times are Tues evening and the whole of Weds.
Finally, in the centre of Pont de Molins village, is Amiel & Molins, a fairly new establishment, which is fast gaining a fine reputation amongst locals and visitors alike. A stone building that has been at various times a house, police station, prison and school, is now modernized in a striking style with liberal use of glass, with a choice of dining areas; either the cosy interior or the glazed veranda with spectacular views over the river. A very imaginative Menu is on offer at 18€, and the carte consists of both old favourites with some very cutting edge dishes in addition. The wine list here is especially interesting, and good value.
I'd again recommend booking, particularly at weekends. +34 972 529358 www.amielmolins.com .Closed Sun eves and all Mon.
As usual, I'd just point out that the Spanish tend to eat a little later than the French. For example, the Amiel & Molins above does not open its doors in the evenings until 20h30, so add at least one hour on to French opening and closing times.
Bon profit!