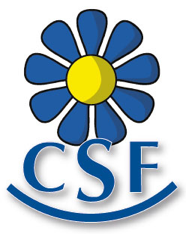 CSF Sud de France is a French registered charitable association which aims to provide support for English speaking people living in the Aude, Ariège, P-O, Tarn and Tarn et Garonne (east) and who are affected by cancer. This may be as a patient, a family member or carer.
We aim to:
♧ Offer support by being available on the telephone to listen;
♧ Offer support through visits at home or in hospital when possible;
♧ Offer translation assistance for more effective communication with doctors;
♧ Provide access to written information and other sources of advice about cancer and its treatment.
For the Local Helpline TEL: 04 68 69 01 37 (All calls are taken by answering machine with a personal response within 24 hours)
You could help us by:
♧ Telling your friends and contacts about us, as we need to reach people wanting support;
♧ Becoming a trained volunteer to support those with cancer and their carers;
♧ Helping us to raise funds to meet our expenses;
♧ Or simply join us as a member and be kept informed of our work and events (annual membership 10€)