CSF NEWSLETTER: SEPTEMBER 2022
---
1st September 2022

-

30th September 2022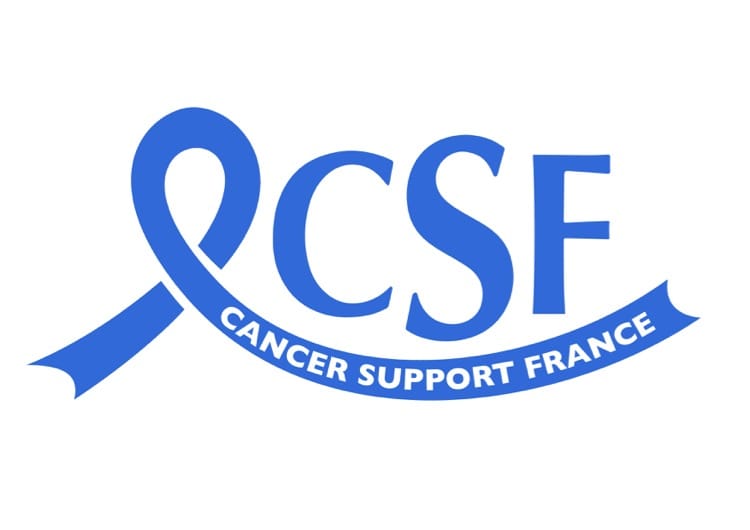 Hello Everyone
I like to think I'm an early bird when I hop on my bike around 8 am and make for the hills. Of course I'm not! Out of season I'm usually pipped to the post by mums delivering children to school or by the local walking group setting off up the Albères.
Now, with one more week to go and encouraged by a late spurt of good weather, even the holiday keep-fitters are out there before me! Cycling along the prom there are sweaty bodies who must have left their campsites while I was still having breakfast. Joggers, bikers and a yoga class greeted me this morning. Stretched out on the grass, in the shade, was a class of about 30 yogists who were lifting their legs and twisting their torsos practising the art of Zen.
I'll have to get up much earlier and join the bread queue before I can call myself an early bird.
Urgent! Two people needed to fill vacancies in the P-O
The Statutes of the Association state that someone can only serve 10 consecutive years on the Sud conseil no matter what. So we are now desperately looking for someone to replace Maggie Longworth as P-O Representative because her time runs out at the end of December!
In fact we are looking for two people to share the role which involves co-ordinating events and activities across the P-O and participating in the general organisation of CSF Sud.
Therefore can we ask you again to please give this some thought and if by any chance you know someone outside CSF, French or English, who might be interested in applying, perhaps you could let Maggie know. Give her ring or email her. Her number is 0680386596 or email sud-maggie@cancersupportfrance.org
Touchlines
Some of you who are members will have already received the July Touchlines. The Newsletter of Cancer Support France is available on the CSF website or you can click on the link here.
Drop Ins
No Drop In at Céret this month.
Monday 19 September, Café des Artistes – Laroque des Albères, 10.30
Do come along, browse the books and have a coffee. Meet friends and stay for lunch.
We have a great deal of books and we would still like you to bring more! But please, no hardbacks (even recent novels, they are too heavy and bulky to pack and carry) and no non-fiction. We have so many books that we have divided them into three. This means that each month we will bring a third of the books so you'll find a different selection of books each time you come!
By the way, we're happy to take French paperbacks and also children's fiction.
Wednesday 21 September Villa Lafabrègue, Prades, 10.15-12

This is a super venue. In case you need reminding, the address is 15 Avenue Louis Prat, 66500 Prades.
Come and join us for coffee or tea and browse the books. Why not pop into Prades for lunch. It's only 5 minutes walk to the centre of the town.
Other events
Thursday 8 September, Activity for Life, Maureillas las Illas
Our Walk for Life will be at La Farga again this year.
The 2022 Edition of our AFL wiIl be taking place on Thursday 8th September at Maureillas. This year is a celebration year! Cancer Support France National is celebrating its 20th Anniversary. Do come along and join us if you can!
Please contact Penny Parkinson for a Registration Form or if you need any further information (sud-penny@cancersupportfrance.org).
There will be a Tombola and we would be grateful for donations of bottles or goodies. Please let Penny know if you can help and she will arrange pick-up if necessary, or just bring them along on the day.
Looking ahead
Thursday 13 October, Sud P-O Open Meeting, 9.30am – 2pm
Every year we have an informal meeting when we meet up with members, supporters and friends and find out what has gone on in the year with CSF. This is followed by a talk from an invited speaker after which we have lunch.
We will be at the same hotel as before, now a Holiday Inn. Address: 840 Av d'Espagne, 66000. It's in the Porte d'Espagne area, on the roundabout opposite Darty.
We always invite an interesting speaker to come and talk to us and this year we have Gillie Steele-Bodger who is working with the Restaurants du Coeur. She will tell us why « Restos is so much more than a Food bank »
The official invitation has now been sent to you. Please let me know your menu choices before 7 October and remember that partners and friends are very welcome to join us.
Sunday 23 October, Afternoon tea & painting exhibition, near Céret, 2-4pm
We are delighted to invite you to join us for Afternoon Tea and to see the art work which Bridget Waterhouse, a well known local artist, has generously donated to CSF Sud. Bridget's work will be on sale with proceeds for CSF. Bridget has said she will be with us so do come along and meet her.
Rita has kindly offered to host this event (weather permitting) in her lovely garden on the outskirts of Céret.
You can see examples of Bridget's work on her website here.
And find out more about her in this interesting article.
For more information, please contact Penny on sud-penny@cancersupportfrance.org
Wednesday 16 November, Bien Etre Event, Villa Lafabrègue – Prades
Wellbeing is not just the absence of disease or illness. It's a complex combination of a person's physical, mental, emotional and social health factors.
We are very excited about out Bien-Etre event which will bring together practitioners in various fields of well-being who offer inspiring, innovative, exciting and practical tools for a balanced mind and a healthy body.
The Villa Lafabrègue is a house of great character and charm. Built in 1873, it's set in beautiful gardens with a magnificent view of Mt Canigou, a perfect venue for an event such as this.
There are more details to come but here's what we have so far:
– Speakers on Diet & Nutrition, Reiki and Psychotherapy
– A short presentation on health juice followed by a tasting.
– A speaker from La Maison Entre Parenthèses which is a wellbeing centre in Perpignan for women recovering from cancer.
– During the lunch break, for those who wish to try it, there will be a relaxing session of Indian head massage!
Tea and coffee will be free and for €10 you can have a light lunch.
Visitors will have a choice of four or five experts who will each present their speciality at specific times. Everyone is free to choose or just free to come and look round.
Please remember
that if anyone is struggling or needing help, the CSF telephone and email helplines are always open. We are there for everyone needing assistance at this time as well as for those affected by cancer. There is also lots of information on our website.
Diana Eastaff