Festival Voix des Femmes
---
Event Navigation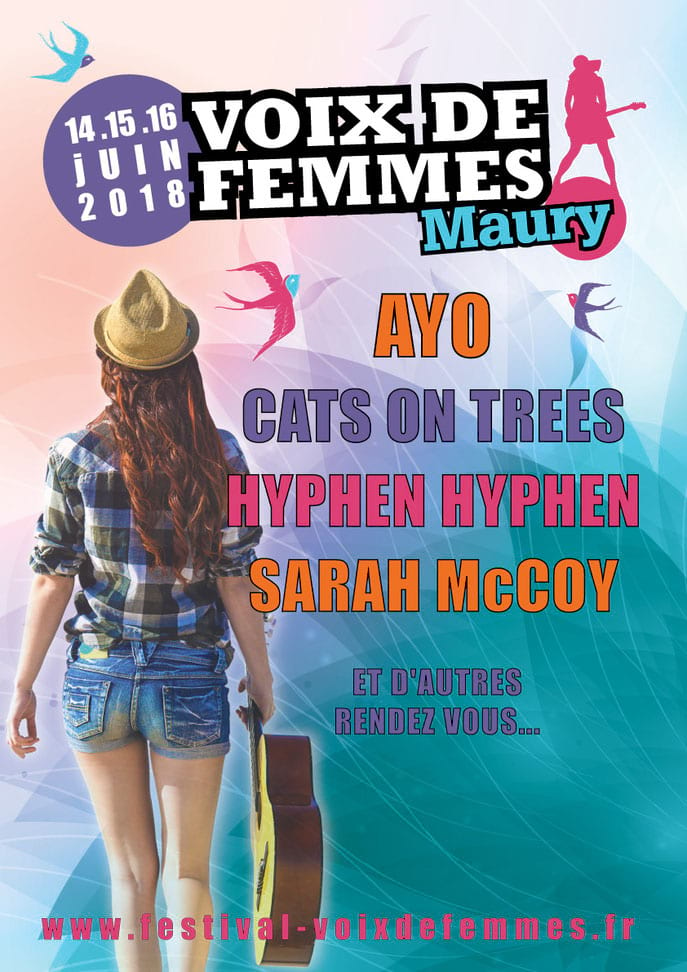 Voix des Femmes: a celebration of women's voices
This year, Maury hosts its annual celebration of female artists from the 14th to the 16th of June
35km from Perpignan, the town of Maury is best known for its sweet, fortified wine or as the gateway to the spectacular 10th century fortress, Quéribus. But each year, in June, music lovers descend on the picturesque little town for a weekend of the very best in female produced and performed music.
Now in its 18th edition, Voix des Femmes is a firm favourite on the festival circuit, kick-starting the summer season with a host of talented artists. The Maire of Maury, Charles Chivilo, explains the festival's ethos is about rejuvenation and reflection, new horizons and new perspectives.
On offer: pop, rock, soul, funk, house, blues, jazz, reggae… not to mention a wide variety of local, organic goodies to keep you dancing all night.