Family cooking competition
1ER CONCOURS DE CUISINE EN FAMILLE
Tots a la cuina !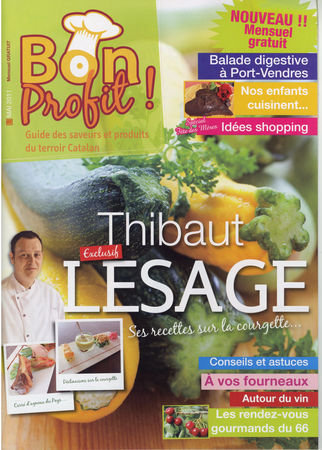 Cookery magasine Bon Profit is organising a family cooking competion in collaboration with the Restaurants at the four star Château de Riell and Café Casals in the Grand Hôtel at Molitg-les-Bains.
This free-to-enter competion is open to all and aims to promote regional cuisine.
Each family must prepare a complete menu (hors d'oeuvre, main course, dessert) which will be judged by a jury of experts.
The final will take place in the restaurant Café Casals du Grand Hôtel ★★★ at Molitg-les-Bains, on 23rd September 2012.
There will be a local produce market and tastings throughout the day in Molitg, along with live music, dance, sardanes…..
3,000 euros of prizes to be won
June 1st to July 13th
Registration and presentation of dossiers to Bon Profit magazine.
13th to 30th July
SELECTIONS: Jury selects four families. Bon Profit Magasine will present the 4 selected families in their August edition, along with their menus. (A British family would make an interesting addition)
20th and 21st August
SEMI-FINALS: Families, separated into 2 groups, will meet in the kitchens of the two restaurants Toques Blanches du Roussillon.
September 23rd
FINAL: The two finalists will meet families in the restaurant kitchens Casals Cafe at the Grand Hotel ★ ★ ★ Molitg-les-Bains. With the help of the chef and his crew, they will prepare a tasty lunch. The jury and 100 members of the public will vote for the winner.
LOOK OUT FOR THE FREE MAGASINE BON PROFIT, AND FIND OUT MORE (available at Auchan and many other shops and supermarkets around the region)