with Simon Bridges
The pretty little Spanish town of Torroella de Montgri is around a one-hour drive from the motorway péage at Le Boulou. It is also the nearest town to Gualta golf course.

If you are looking for a beautiful English golf club set in the dramatic Catalan countryside, then Gualta is definitely for you. It has a lovely clubhouse containing a bar, restaurant, and shop selling everything a golfer could possibly want. The staff are wonderfully helpful and fluent in Spanish, French, Catalan and English.
You don't have to be a golfer, or even a golfing enthusiast, to be made very welcome at Gualta pitch and putt. Golfing "Other halves" are looked after very well indeed during the couple of hours it takes for the one with the clubs to play the course. If retail therapy is a preferred option there are also several opportunities to get the credit card out at nearby La Bisbal or Palafrugell, which are only very short drives away.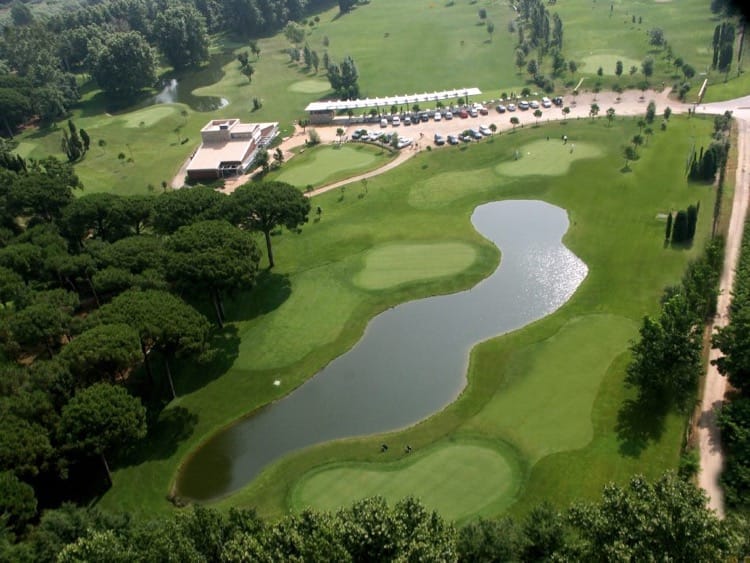 One of the great attractions of Gualta is the presence of a very fine golf school – The Jackson Golf Academy. Richard Jackson is British by birth but has travelled widely and is proficient in several languages including Danish, French, Spanish and Catalan. Outright beginners and experienced experts alike have found that their game has benefitted enormously from time spent with Richard. He uses the Trackman system to record exactly what you are doing and then plays it back to you in slow motion so you can see precisely what your body is doing during your golf swing. If you feel your golf could do with a "Tweak" you could do a lot worse that arranging a lesson. More information can be found on the website www.jacksongolfacademy.com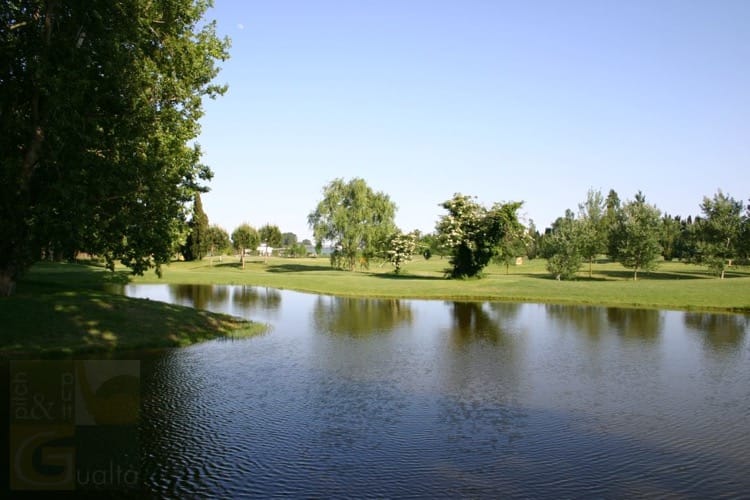 The peripherals of any golf complex are important but the heart of the place is the course itself. The course at Gualta has two sets of teeing off positions, one for those playing the Catalan Pitch and Putt game and one for those adhering to the more traditional par three.
It is not like England where the greens are "given a rest" during the winter months…the courses are played every day of the year and, despite this, they are in excellent condition.
The par 3 course is a modest 1,710 metres long but you shouldn't be deceived into thinking it is a pushover, for it most certainly isn't. The avenues of trees, the lakes and the bunkers are all there to ensure that the challenge is reasonably strict. The course is ideal for beginners in that they can play after just a few lessons, whereas experienced golfers will most certainly find the challenge they seek. They will also discover that playing a par three will sharpen up their short game, and the difference will be immediately noticeable when they return to full-sized course play. Handicaps are not obligatory to play this course but a basic level of competence is expected.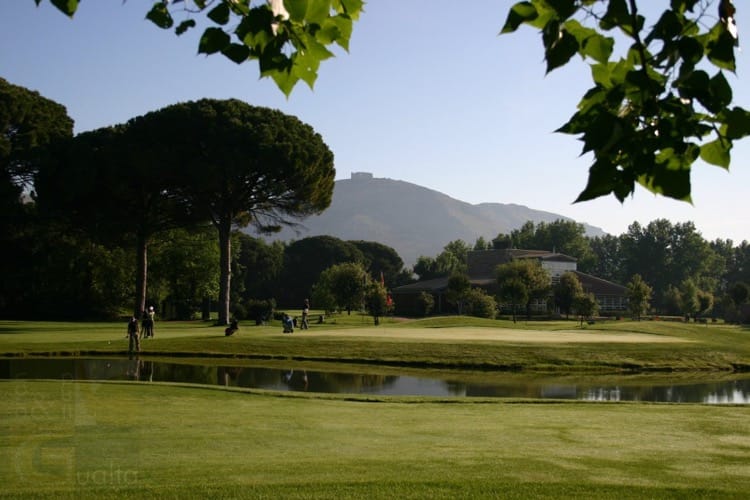 Gualta has all the facilities that any golfer would expect to be present at a course. The driving range is very useful for practising your tee shots, as well as the practice green and chipping area.