Meet Simon Newman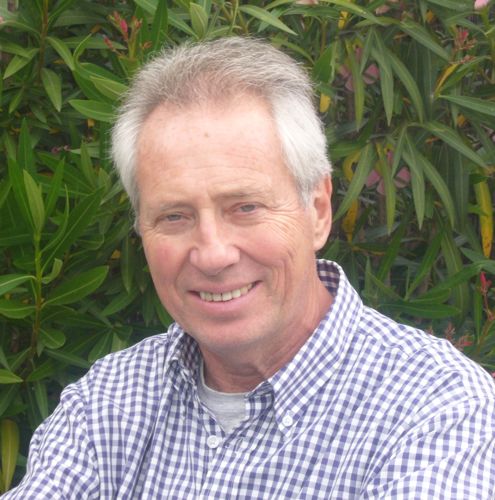 I passed Simon Newman hitch hiking in Pollestres a few months ago. Le 'usband, Olivier, suggested we should pick him up as he looked perfectly clean. I thought not, knowing that cleanliness is not necessarily close to Godliness and aware that the face was familiar and I might have to pretend that I knew where on earth I had met him, enquire about family that he probably didn't have. As I am the loudest and the bossiest, I won with no resistance whatsoever, and we sailed on by.
When I actually met him a few months later, I realised that he lived in the same village as me, walked past my house on a regular basis, and, most importantly, is a talented and exciting writer. Before he would work out what had hit him, I press-ganged him into accepting his own column on the P-O Life website.
Look out for Simon's fabulously Unreliable Accounts, short stories, articles and features in the very near future – you wont be disappointed!
Writer's bio
I've lived full-time in Maureillas with my lovely language-teacher wife Pauline for nearly 10 years. To be honest it took a while, but I really like it here now and I'd say that I'm as happy in this part of the world as I've been anywhere. Talk about damned by faint commitment! But no, really, the Med, the mountains, the radar cameras – what's not to like?
I've had a bit of writing published in my time here, mostly regional magazines (several in Spain, the Barcelona Metropolitan, Costa Brava Resident, Amigos, the Barcelona Ink,) some UK boating mags, plus a few internet travel journals such as the American Compass and the gloriously-titled Australian site, WebWombat.
Plus some fiction, two novels (not in yet print, but hope springs etc.) and a collection of shorts, Bermudas, baggies, boxers, some of which just might get an airing in a future PO Life.
In the meantime I hope you enjoy my work which will include musings, articles on the region and some short stories too.
You can contact me on simon.newman@wanadoo.fr