Every morning we come to life, our sleepy heads can take a few seconds to fill in the blanks. Dragged out of foggy dreams, we start up and then it hits us. We are in a pandemic. We won't be going far today. Nothing else to do but dilly-dally and whistle a happy tune if we can, from wherever we are, locked a whole month more – what in the world can we do with that?
In our 'coin', balconies have lately become box seats at the theatre.
Romeo and Juliet offer a wave and exchange pleasantries with each other.
Cinderella grips onto her broom and dashes about. She sweeps herself merrily back off-stage to watch her daytime TV shows and she won't put a dainty toe outside that kingdom until late afternoon.
The Lazy Prince, residing next door, makes a cameo appearance. Draped in sartorial splendour, a lightening blue robe wrapped around his torso, he rests his arms on the ledge. Puffs of peaceful smoke sail skyward from his first cigarette of the day. In a stately pose, his chin bows to his chest. Doubtless, he is contemplating a serious matter. He is French: he is wondering what he will eat for lunch.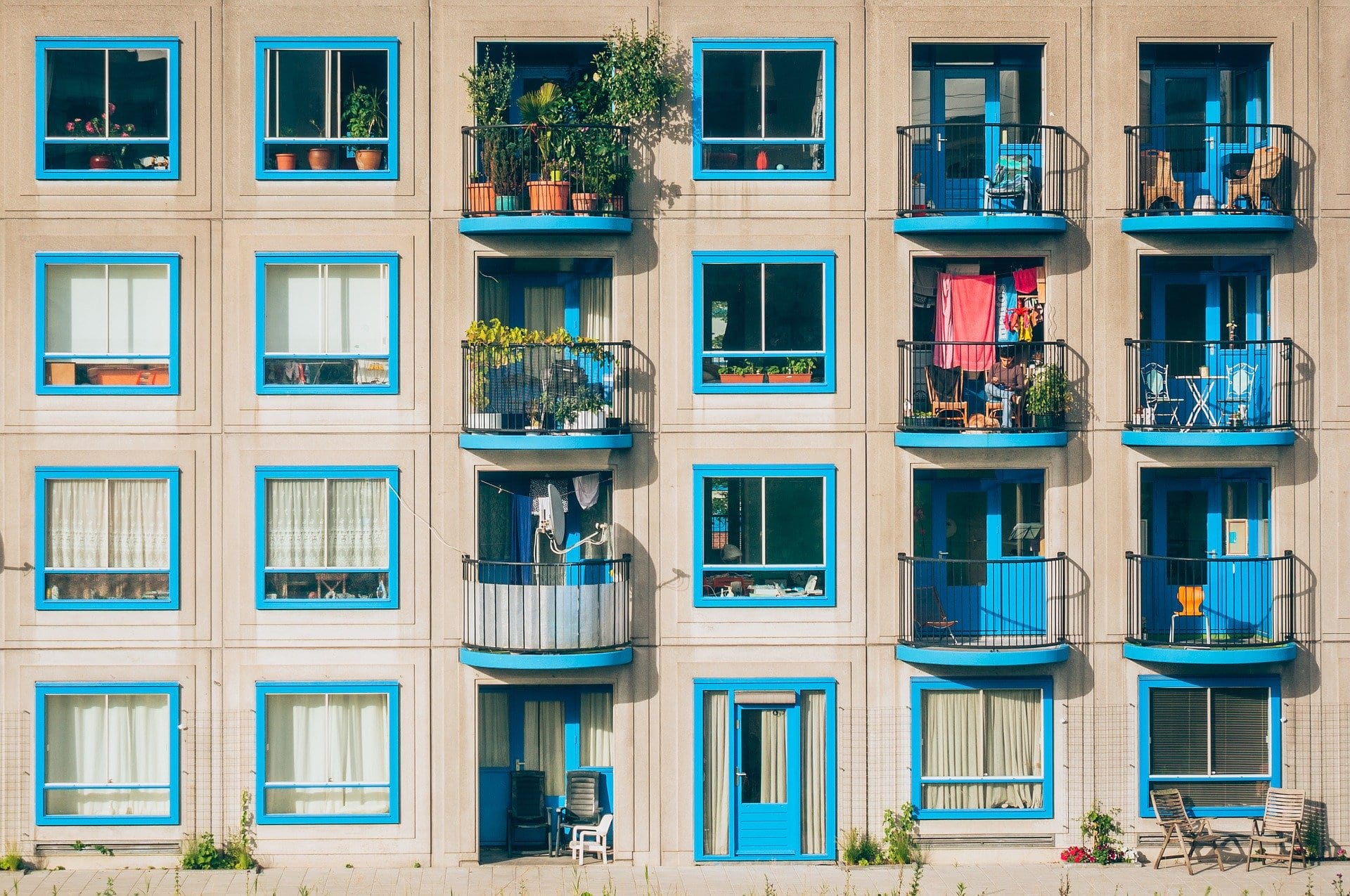 Doves and pigeons scurry hither and thither away from giant steps that approach from the paved path below. Fee fi fo fum, halting and from behind a masked face, the bald Giant hollers up and offers to fetch me a baguette. Rapunzel now, I lean over the balcony to decline his offer. Racing through the news, he notes that confinement has brought with it some inexplicable mysteries here in St. Cyprien.
We have both witnessed a few lonesome cars hiding mysteriously behind ditches. We gossip about where we saw them. Mine was on forgotten byways where trees arch over like long-necked giraffes and whisper to each other. He jokes about how difficult it is now for scoundrels and mistresses. I want to tell him shenanigans go on everywhere, but what on earth is the word for shenanigans in French? Liaisons dangereuses doesn't quite cut the mustard.
From one scandal to another, he complains about the state of the world and builds a case for relaxing the rules. The confusion about the question of the use of bicycles is brandied about again. We can't decide. I mention that I have already adjusted to police presence in my life. I can't say I like it. I would not be suited to a life of crime.
He blurts out a tirade about what it means to be a French citizen and their necessity for liberty. He rounds it up by concluding that we are not in a dictatorship. Giant was, doubtless, a punk-rocker, back in the day. His mood suddenly changes when he glances towards the sea. He looks like a child who has lost his bucket and spade:
"La mer me manqué," ("I miss the sea,") he says, slouching away, bidding adieu to the world for today.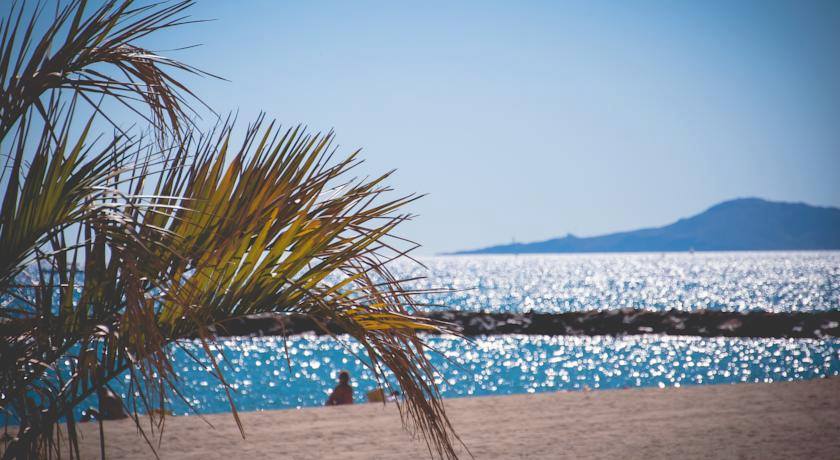 A neighbour shouts something about being ordered to stay in bed. She is referring to the President and, as fantastical as it sounds, he has indeed commanded us to roll over in our beds. I look down to where her body is slumped on a deck chair. One might think she is scanning for UFOs, but in fact, she is looking for a break in the clouds. She conducts a full appraisal of how her tan is progressing since we last spoke, but the sun must go to her head, for she doesn't seem to recollect that. Once again, she shows off her tan-lines.
Another neighbour appears holding a case of Heineken tucked under his arm. A neighbour's cat raises her eyebrows. Doves tut-tut. What hour is this to be buying beer? The birds have hardly finished their morning song. The sun has barely left the horizon.
My neighbour's shoulders shrug, a gesture of guilty agreement with us.
"C'est obligé," he says, hoisting the beer up with a smile.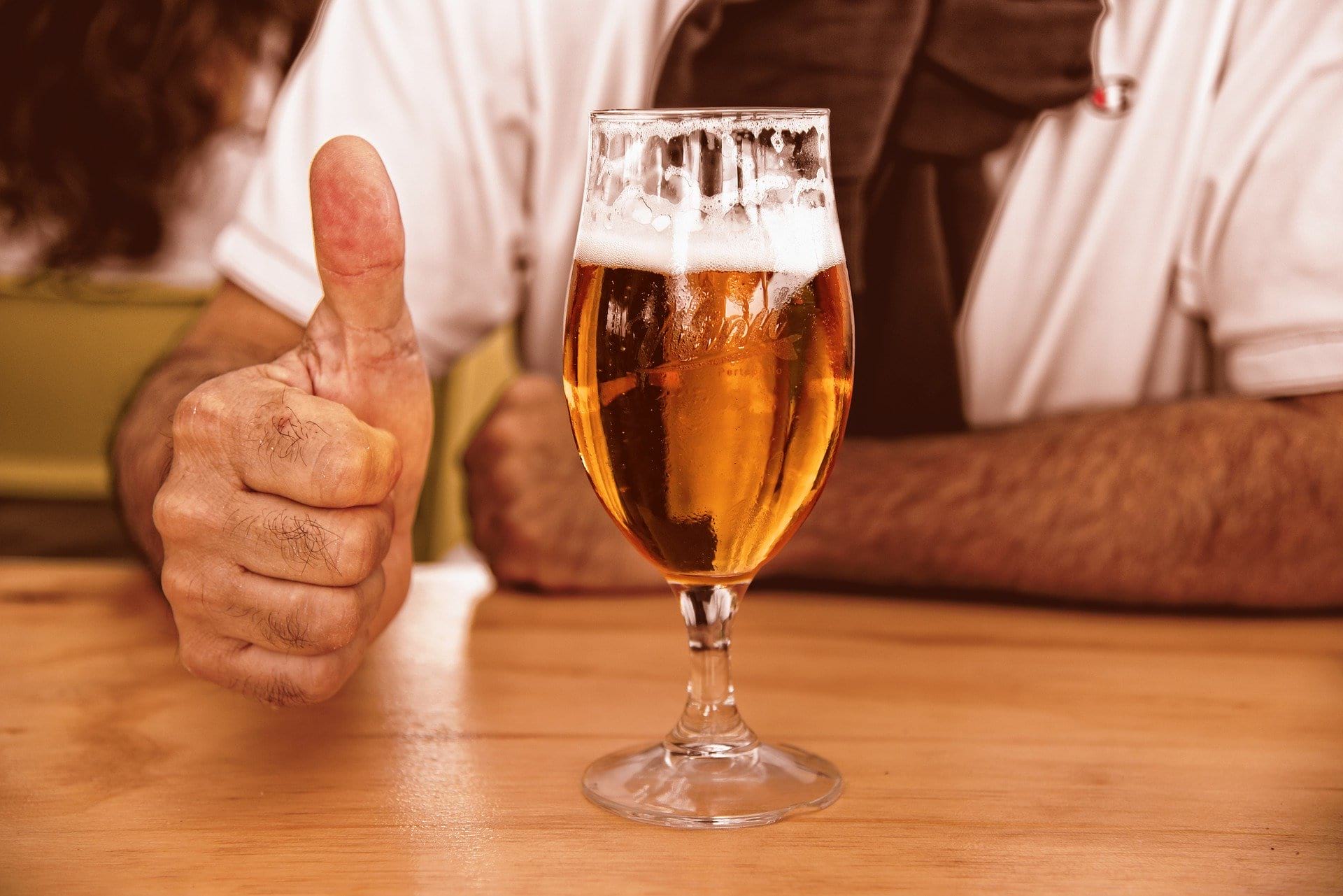 When a body is quarantined this is how it is: we are as familiar as family.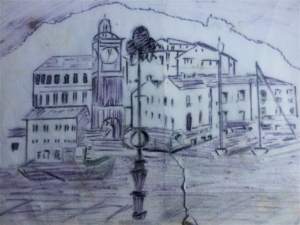 When shutdown started, I thought it a rather obvious, albeit romantic plan, to jump aboard a boat. We could dock at nearby ports like Banyuls sur Mer, or heading further down to flirt with the Spanish coast until it's all over.
I don't own a boat, but in a pandemic, it isn't as useful as one might expect. All castaways have been ordered to stay ashore. Boats line up like carcasses in the harbour.
The ban doesn't deter my neighbours, the fishermen- Asterix and Oblesik-who are aptly named, as one is big-bellied and the other, a little slither of a thing sidles up alongside him. They fritter away their days fishing and drinking beer from their boat that is anchored in the marina. They don't eat fish, I am informed, but that doesn't bother them in the slightest.
With a portable TV and coffee machine, they camp out on the boat for days without end. I often grumble along with them about how ridiculous it is that we are not allowed to sail out into the open sea. Again, it slips my mind that I do not own a boat.
But, I can't sit around all day. I will go crazy. I complete my form and enter the time, date and fill in the duty that I am to fulfil. The form summarises the options – I can go for a run, go to the pharmacy, or take a trip to the supermarket. Today is unlikely to register as the most exciting day in my life.
I could write to the Government and request them to add more categories to their list: an option for artists who like to go out and climb up a tree, or a book lover who want to lounge on a bench and read. What about for those people who want to be outside on the earth to ponder, or star-gaze? Do we not count at all?
I have my bicycle out today as I want to go to Latour-Bas-Elne. Almost as soon as I leave, I am accosted by a woman shouting:
"C'est interdit!"
Here we go. I explain that I don't have a car, but I need to go shopping. She tells me to walk. I tell her that I have some speciality goods to buy. She directs me to the nearby Carrefour City. Once again, I mention that the nearest shop doesn't sell the goods I am looking for. She warns me that I will be going outside the one-kilometre restriction, which I already know but jeez! People can drive wherever they like to do their shopping!
She tells me that she sees cyclists around with their dogs on leashes! I agree, thinking that this woman is not a policewoman! She lifts her hands and declares that she is not a member of the police, which I find typically French. She goes on to tell me that it is none of her business. I nod in agreement. She announces how ridiculous she thinks it is that cycling is a problem. Aren't they already distant and alone? I want to ask why we started this conversation, but, instead, we wave and part allies. Yet, I don't know what to expect. She has prepared me for the guillotine.
Cycling past the fields I see horses chew grass that is so neon green that I could almost be persuaded I was back in the green grass of Ireland. Flame-red poppies trickle along making flowerbeds along the kerbside. Recent rain has left its trace and made puddles of watery love-hearts in the pot-holes on the road.
Birds fly overhead and display an air-show of heart-shaped sequences. I wonder if I am delirious. But any sense of liberty quickly evaporates when I notice the police checkpoint ahead. Ignoring them, I hop off my bicycle and direct myself purposefully towards the shop, re-visiting my excuses. I stick my chin up, an action that never fails to muster up a bit of courage. I will gladly pay the 135€ penalty for catching a glimpse of snowy Mount Canigou with palm trees in the foreground, one of nature's contradictions here.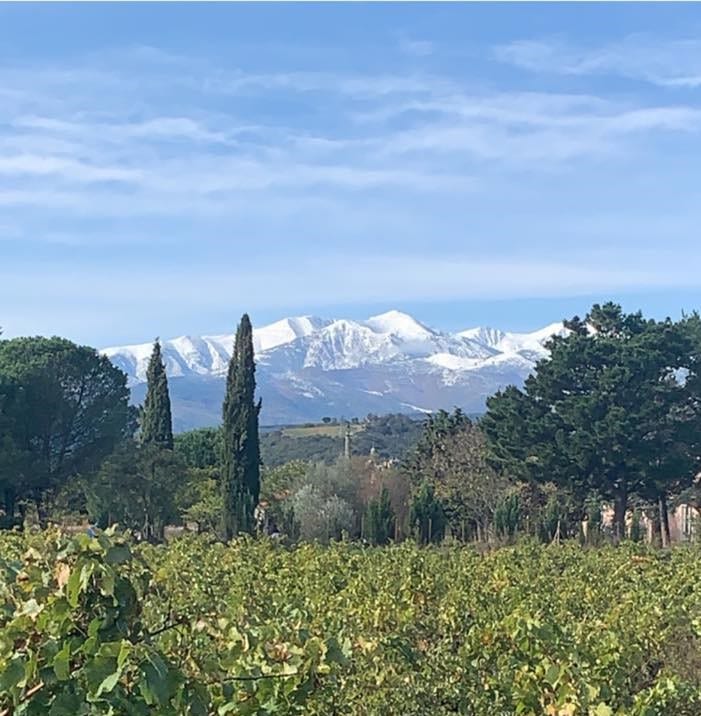 The police show no interest in my presence, which I attribute to my defiant chin which is still cocked high. This is great news, but still, I cycle a little quicker to get home without further obstruction.
There is a couple walking towards me. He shoots a hand up in the air, a command for me to stay away. The woman raises her scarf up over her mouth. I am on the other side of the road. I cycle past them. I can't help but feel offended. They are so hostile that I feel a bad mood coming on. And it's my one outing of the day! Such injustice! I feel like turning into a bull and charging at them.
Before I do that, I try to think about it from their point of view. Before the virus came near us, she may have been ill. If that is the case, her man putting his fist in the air, might be a sign of fierce love. He is a little overprotective, but, aren't we all a bit jittery?
I cycled to Latour-Bas-Elne because I wanted to buy Easter eggs. Certainly, the supermarket wasn't awash with them, but luxury goods are in scant supply. I hesitated when I went to put the eggs on my neighbours' balconies.
Am I being silly?
Perhaps they don't exchange Easter eggs in France?
What am I to do now?
I can't eat them all myself.
On second thoughts, I can manage that.
I remember the events of the past few months -that time when Asterix stuck his head under the bonnet of my car – another time when Felix loaned me his car. The Sun Goddess sacrificed the blazing sunshine to examine a leak in my kitchen. It appears that I have maintenance staff.
I have often been told how brave I am to relocate to a foreign land. People remark on how open-minded I am to live in another culture. My French neighbours exude far more of those qualities than I could ever hope for. As alien as I am, I have become a part of their world. They poke fun at me. We find each other hugely entertaining.
Easter Sunday came with a flurry of texts from grateful neighbours. Stuck indoors, it was nice to know that we all smiled, even for a minute, that day.
And in the meantime, we continue.
And when all this is over, we will have a great party, right here, in our little 'coin.'