Nightfall in St. Cyprien greets us gently. Pink clouds scatter a path through the sky inviting the evening in as the sun drifts away. Moonlight lingers here, long after late-night conversations, music and song. It can be hard to let go of the night and finally go to bed. But we must.
And then comes the day after and we don't want to get up! I toss and turn, battling with myself until reason comes to urge me out of my bed. Reason comes in the shape of a coffee cup and the thought of going for a run.
If my runners could talk! They would tell you that I have lately fallen in love, for there is a spring in my step! When I run along in the morning at St. Cyprien plage, rows of shimmering diamonds bask in the sunshine on the surface of the water: I think that the night-stars must have accidentally dropped onto the sea.
And life can't be taken too seriously when palm trees surround you. Their leaves look saggy and their heads droop: maybe they are a tad weary after the summer's rays, but a few shoots battle on and spring up to dance in the sky.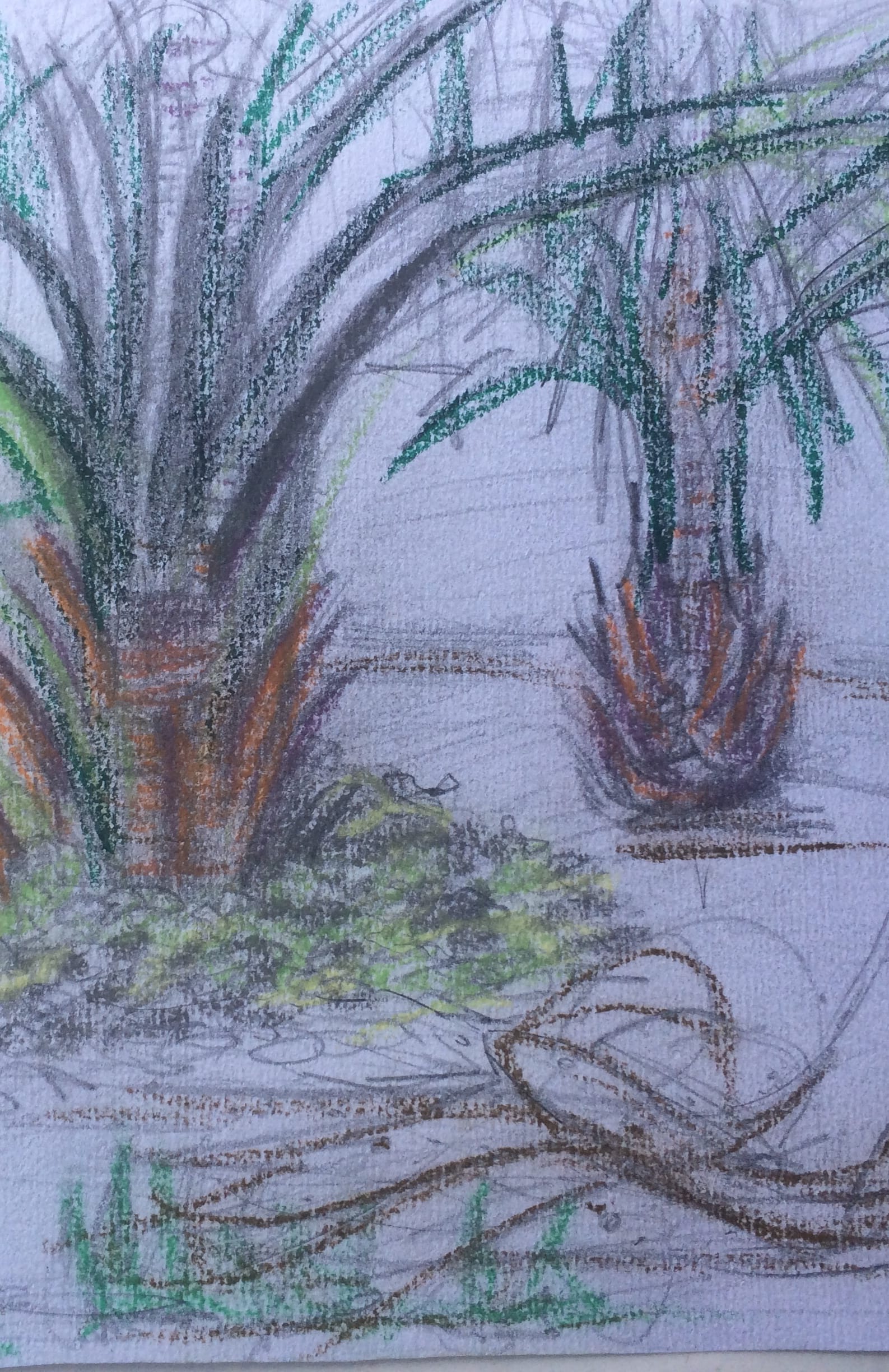 The other evening, I ran along the beach towards Argelès-sur-Mer. In front of me, the Alberès mountain range rose up from the mist. As it grew dark, the mountains took on a purplish hue and clusters of amber light came from houses that dot along the mountain stretch. I had reached a spot where a river had formed and blocked me from running any further and so, I was forced to turn back. A man struck up a conversation with me and he quickly asked to accompany me. I was tired running and so, we fell into an easy step following other people's footprints in the sand. We stepped around the patterns of the debris of autumn leaves and driftwood in the sand. Grey waves rolled in, their white froth kicking long sudsy paths over the pebbles and sand to almost tip our feet.
After a few minutes, I stretched out my hand to introduce myself to my new acquaintance. Dismissing my outstretched hand, he turned towards me:
"In France, we kiss" he said, planting a kiss on my cheeks.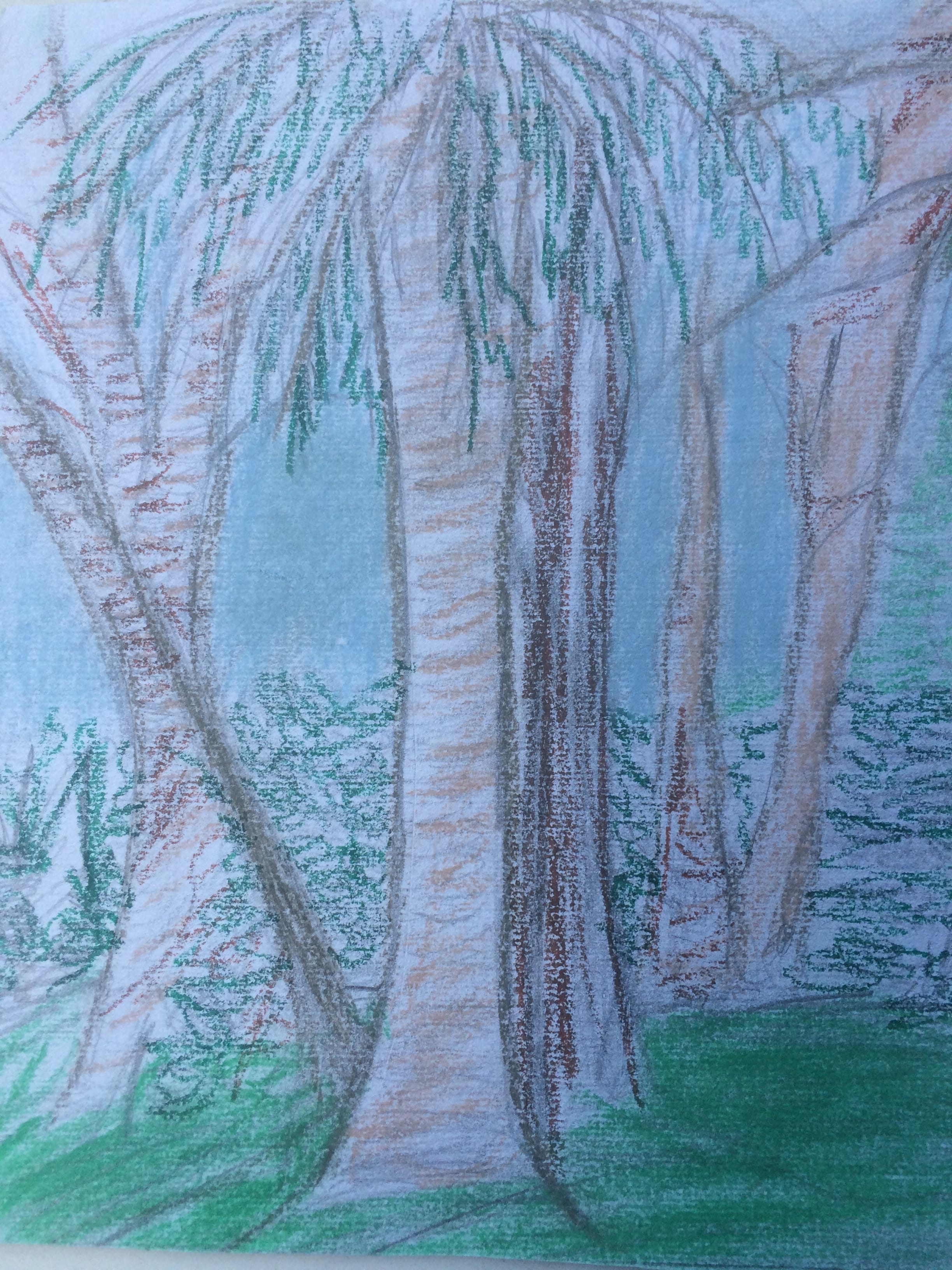 I couldn't help but smirk. Isn't part of the fun of being a foreigner those times when you are unsure whether someone's behaviour is considered to be normal, or not? Kisses were soon forgotten, as he continued chatting and we discovered that we were both musicians, both hoping to compose something memorable and both people in the process of re-planting ourselves in St. Cyprien. He told me that he was from the north of France.
"But, what brings you here, to this place?" I asked him.
"I came for health reasons" he replied, silencing us both. The conversation faltered but started up gently again until we reached his turn off. When we said our goodbyes, I wished him a speedy recovery.
I looked out at the waves bouncing and crashing rhythmically in the almost darkness now. I listened to the chatter of the sea, hearing it splash and run into shore. Here I am in this beautiful, tranquil place! I have to keep reminding myself that it is real.
And I thought about the man that I just met. And what kind of world do we live in that we have to wait until we are ill before we permit ourselves to have a peaceful life?
I started to run towards home in the dark, feeling lucky and grateful to be me.