East meets West to share the joy of superb music.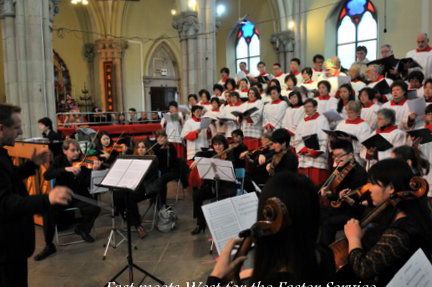 The quartet 'Mare Nostrum musicae' has recently returned from a concert tour in China. Frédéric Descargues (violin), Lidia Millet (violin), Fanny Kobus (viola), and François Ragot gave concerts in four cities, with the highlight being the Easter Sunday Mass in the cathedral of Shanghai. For the latter, the four professional musicians were joined by talented amateur musicians and a choir from the P.O., plus the Chinese members of the cathedral's regular choir.
Those who had the immense pleasure to experience this will never forget the rapture of over 2,000 Chinese who made up the congregation, nor the excitement after the Mass of the local choir members as they queued to have their photographs taken with our musicians.
The quartet played the other concerts in Hangzhou, Xian and Beijing to packed audiences in the conservatoires of those cities. Over 12 days this involved thousands of kilometres of travel by coach and overnight train, and also gave the group from Roussillon the chance to see contrasting parts of this enormous and fascinating country.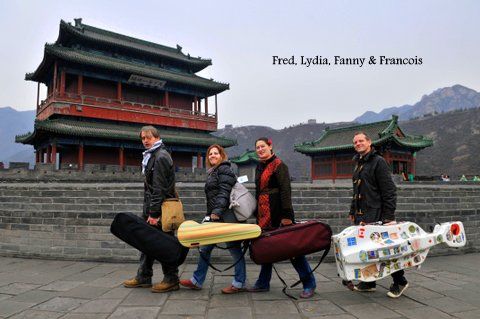 François Ragot and his musician friends have already been invited to make another concert tour of China in 2014 – next time to include Tibet.
But local fans need not worry as further concerts are already planned in the P.O. for the coming months, and October will, for the fourth year running, be enlivened by the festival 'Automne Musical en Vallespir'. See 'What's On' for more details or check the FCPC website: www.amuvall.org