Possessives Quiz
Possessive adjectives are used to show ownership of objects and relationships between people.
Please pass me my bag
Her French is excellent
As in English there are different forms for the different 'owners' but in French the tricky concept of masculine/feminine also comes in to play for the 'owned'.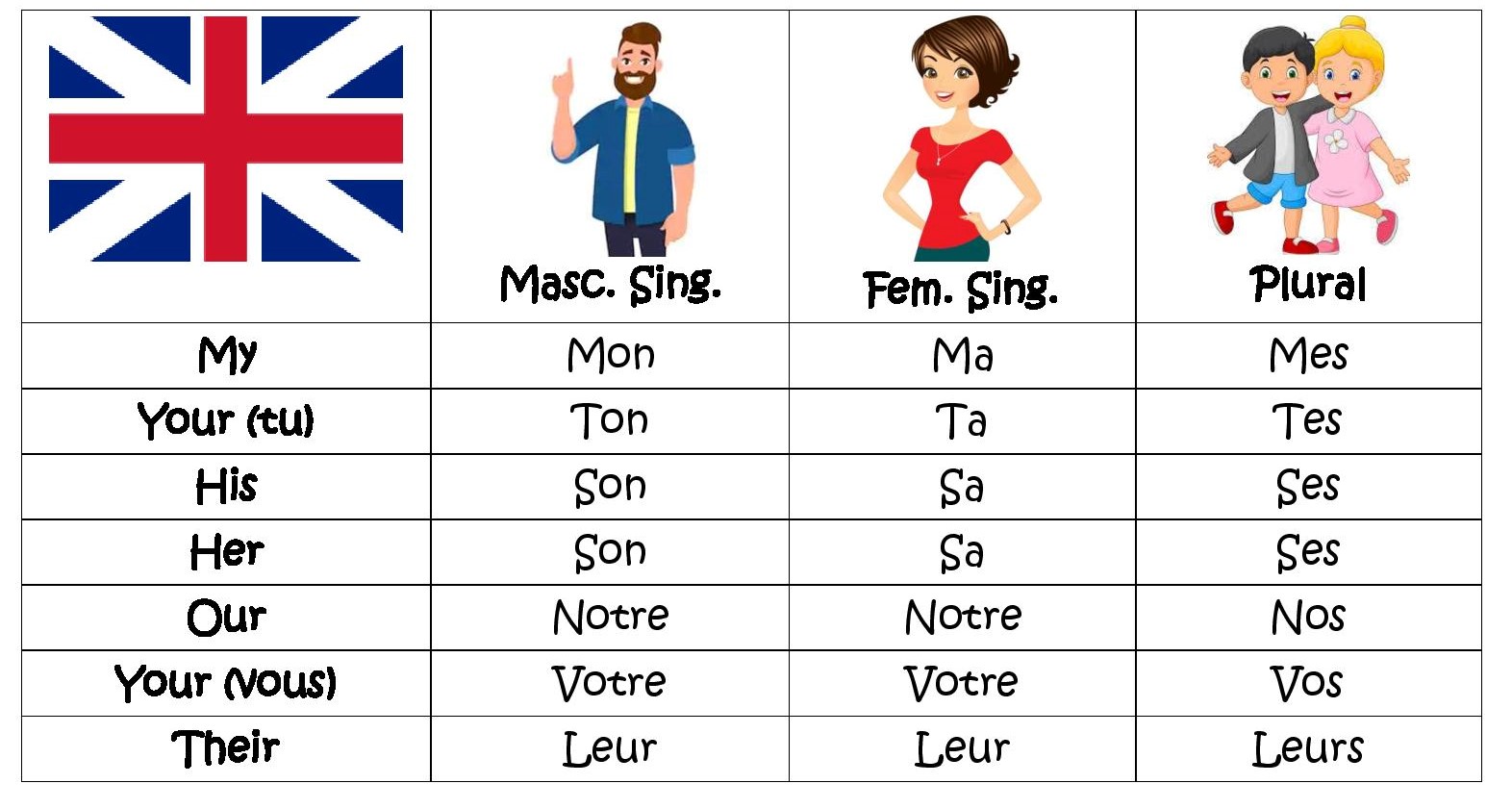 And if the 'owned' begins with a vowel or a silent h, in the singular form is will always take the masculine option (mon, ton, son), even if it's feminine!
Son

école est près de la poste (une école)
Ton opinion m'importe (une opinion)
Try
YOUR

hand at

OUR

possessives quiz
---
DON'T FORGET TO SHARE YOUR RESULTS ON FACEBOOK!