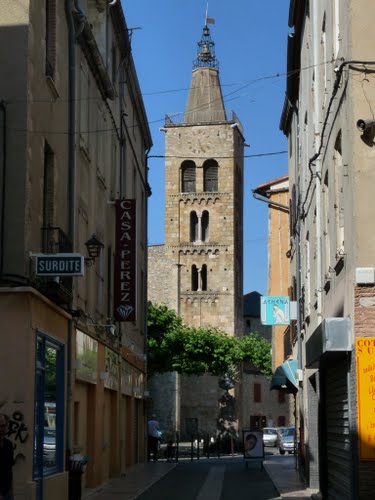 The town of Prades has a bustling and lively market atmosphere with a wide variety of colourful shops, restaurants and cafés, and an enviable position giving easy access to all that the P-O has to offer!
This sous-prefecture, at the foot of Mount Canigou, halfway between the Mediterranean Sea and the pyrenean ski-ing resorts, is perfectly placed as a base to enjoy the pleasures of both sea and mountain.
An hour's drive from Andorra and two hours away from Barcelona, Prades and its surroundings in the Conflent region, are the starting point for a variety of excursions and numerous sporting and leisure time activities such as rambling, canyoning, mountain biking, horse riding, potholing…….
Rich in culture and cultural events, the town is clustered round the large church of St Pierre, which boasts one of the most dramatic of Sunyer's altar pieces, claiming to be the largest baroque altar in France, with trumpeting angels, cherubs and gleaming gold leaf glinting on the tortured and twisted pillars surrounding a large statue of St Peter.
These settings were the inspiration for Pablo Casals who chose Prades as his second home. Every year, in summer, this famous composer is remembered during the Pablo Casals Chamber Music Festival.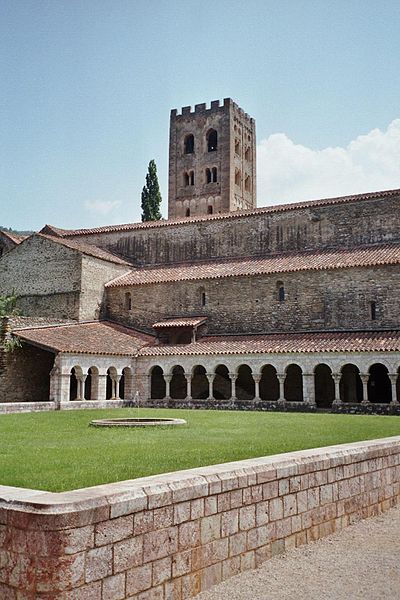 The first Chamber Music Festival was held in 1950 in Prades. The world famous cellist and conductor Pablo Casals had fled there during the Spanish Civil War, and, every summer, an inspiring series of concerts is played by some of the world's greatest musicians.
Pablo Casals himself participated up to the age of 90. In 1976, at the suggestion of the violinist, Fred Mucciolini, an Academy of Music was set up to welcome young musicians and give master classes in instruments of Chamber Music. The Student Concerts are held in the surrounding Conflent villages and small churches are packed full of gems of Baroque Art and proud parents.
On Tuesday mornings one of the busiest weekly markets in the P O fills the squares and wraps itself round the church.
St Michel de Cuxa's beautiful and peaceful Abbey is the main venue where local music lovers mingle with music lovers from all over the world in the graceful cloisters. 04 68 96 33 07 for reservations and enquiries.
The villages are, of course, well worth visiting in their own right. So many different ones, each surrounded by different countryside and offering different charms.