Prickly Pear Margarita
'Now when you pick a pawpaw Or a prickly pear And you prick a raw paw Next time beware'
"Have I given you a clue?"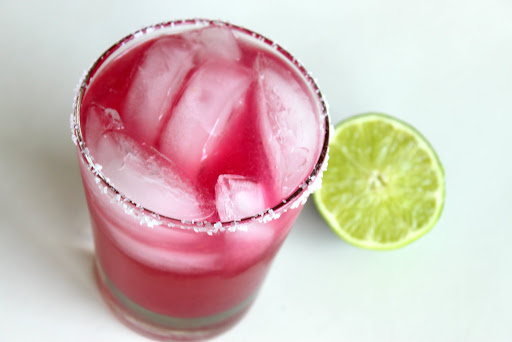 Good ol' Baloo certainly knew what he was talking about when he warned Bagheera about the prickly pear. Abundant here in the P-O, wear gloves or use tongs to pick these cactus fruits and avoid the prickles getting embedded in your hands or you could be picking 'splinters' out for many days!
To peel, stick a fork in one end and scrape away prickly skin with a knife, straight into a bin, without touching!
By the time you've gone through all that, you will deserve every last sip of this delicious prickly pear Margarita!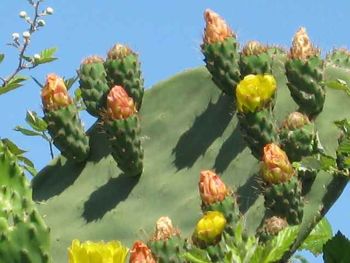 INGREDIENTS
☼ 3 prickly-pear fruit peeled
☼ 2 cups tequila
☼ 1/2 cup freshly squeezed lime juice
☼ 1/2 cup orange-flavour liqueur
☼ 1/2 cup crushed ice
☼ Lime wedges for garnish
☼ Place prickly pears in a container, pour over tequila, and leave in fridge at least 24 hours. Pour into blender and puree. Strain to extract seeds but keep pulp.
☼ Blend puree well with lime juice, liqueur and ice. Add some honey if not sweet enough. This fruit adds a rich pink color to your normal margarita and a touch of sweetness, so taste before adding any sweetening agent.
☼ Serve immediately in Margarita Glasses with coarse salt around the rims of the glasses and a lime slice,
Cheers, (hic!)
NOTE: To create a salt-rimmed glass, take a lemon or lime wedge and rub the drinking surface of the glass so it is barely moist, before dipping the edge of the glass into coarse salt.