Wrecked Racou revival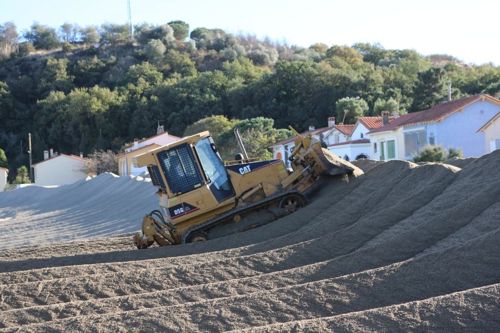 Homes in the Racou beach area in Argeles, seriously affected by the violent storms of 5 and 6 March, are to be protected by adding more sand to the beach in an effort to prevent future problems.
The beach houses of this popular beach in between Argles and Collioure suffer every time the weather is extreme, and so far, no other practical solution has been found to remedy this.
Whilst waiting for the new sand to arrive, a sandy ridge will be built on the dune at around 15 metres from the most exposed houses. Work started on the 12th November and should carry on for the next three weeks.