Did you know?……..Dodgy Roger!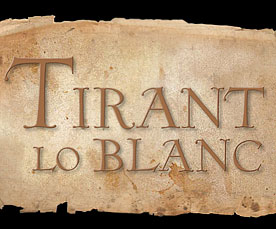 Roger de Flor was a Sicilian-born adventurer, mercenary, and Knight Templar, a bit of a villain, and a ladies man, who led a force of 'almogávares' (Spanish mercenaries) known as the Grand Catalan Company.
One of the best known medieval works of literature in Catalan, Tirant lo Blanc, was written by Valencian knight Joanot Martorell.
Based around de Flor's life. It is believed to have influenced the work of Miguel de Cervantes, author of Don Quixote, and consequently to have played an important role in the evolution of the novel around Europe.