USAP 17 – MUNSTER 18
With Mike Thomas, Sorède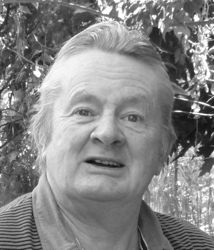 This match was by no means a classic but it was ferocious and exciting right up to the final whistle. After it appeared that Benvenuti had scored a good try for the Catalans to win the match in the last minute of full time, the Munster-men responded with a breakaway in injury time to win a tumultuous and sometimes niggly contest.
In fairnesss, Munster just about deserved to win, primarily because they never allowed themselves to be intimidated in the bear pit that is the Aime' Giral.
The Bronca were in full cry but the Irish team spearheaded by the heroic Paul O'Connell did not take a step backwards and look certain to move into the quarter final stage of the European Cup. Sadly USAP are out of the competition.
For USAP, Perez and Strokosch were competitive and despite missing some straightforward kicks at goal young Tommy Allen again showed his massive potential. This has been rewarded with a two year extension to his contract.
Next weekend USAP are away to Castres in what will undoubtedly be another tough encounter.