Soul partners
Boy meets girl in cool jazz club

and, well, the rest is history……
.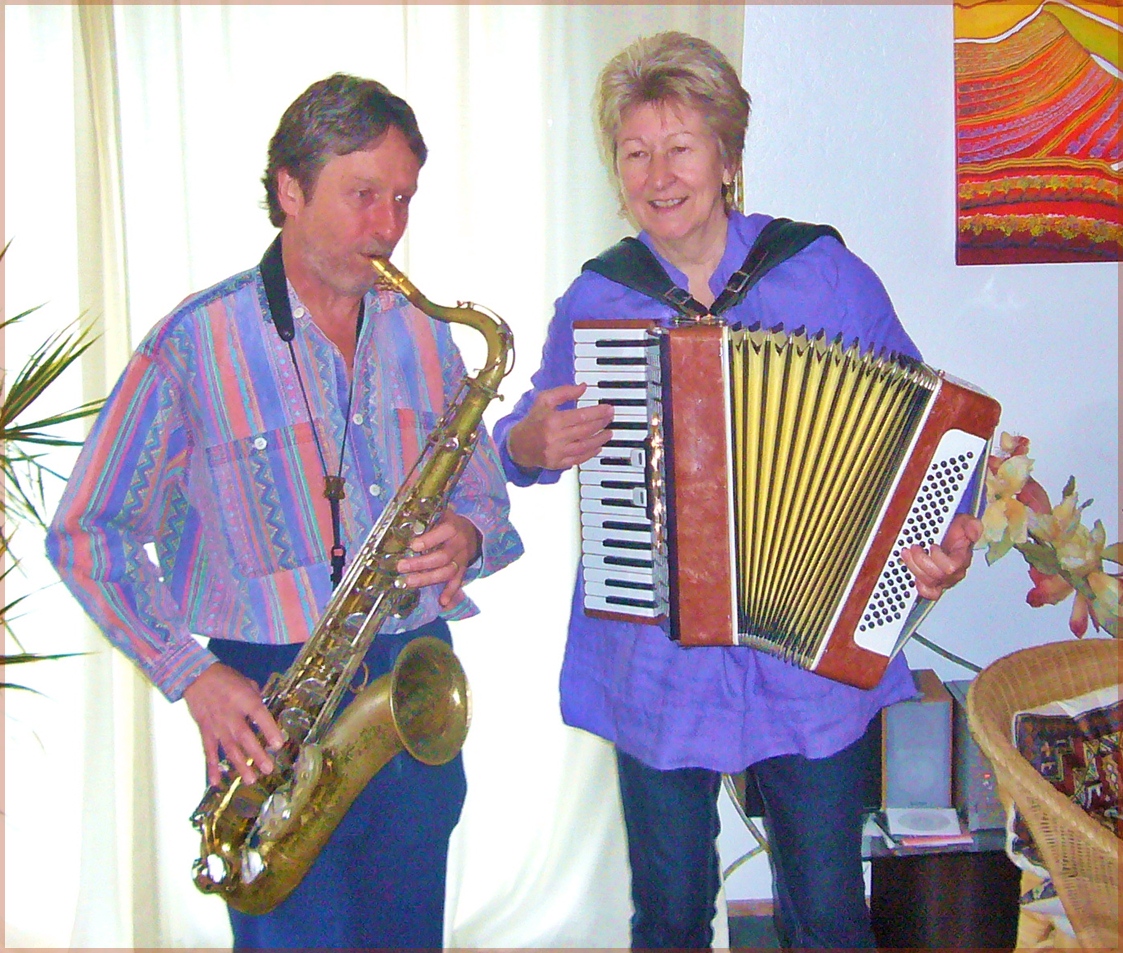 If you live anywhere around the Maureillas/Ceret/St Jean/Le Boulou triangle (okay, so it's a triangle of four sides – but hey, this is show business) the chances are you'll at some point have come across an energetic couple called Rosie and Maurice putting on a musical happening.
Music is what these two do. It's what they live, breathe and yes, it really was how they met – in a cool, smoky jazz club in mid-nineties New Orleans. Or was it Buenos Aires, or Budapest? Er, actually it was Chester, but that doesn't matter – the point is that a soul partnership was born, a meeting of hearts and minds fuelled by a shared passion for that mellifluous food of love.
Now, though it was jazz playing at the time they met, the rhythms of South America were their musical inspiration back then. Rosie played the quena, a bamboo flute originating from Bolivia/Peru, for an Andean music group called Los Cestrianos and Maurice was leading a Latin/fusion combo, The Mambos, on sax and vocals (no, not simultaneously, though wouldn't that be some trick?)
A word here on Maurice. He plays just about every instrument you can name and sings convincingly in anything from a Joe Cocker Bourbon 'n Malboros gravel to a celestial Gregorian chant. Oh, did I mention he also composes? Lyrics often in French too, taking an affectionate swipe at life in la 5ème Republique, not to mention being a conductor and impresario. And yes, he's an affable, likeable bloke into the bargain who, despite his congenital musicality, consistently fails to blow his own trumpet. There is no justice.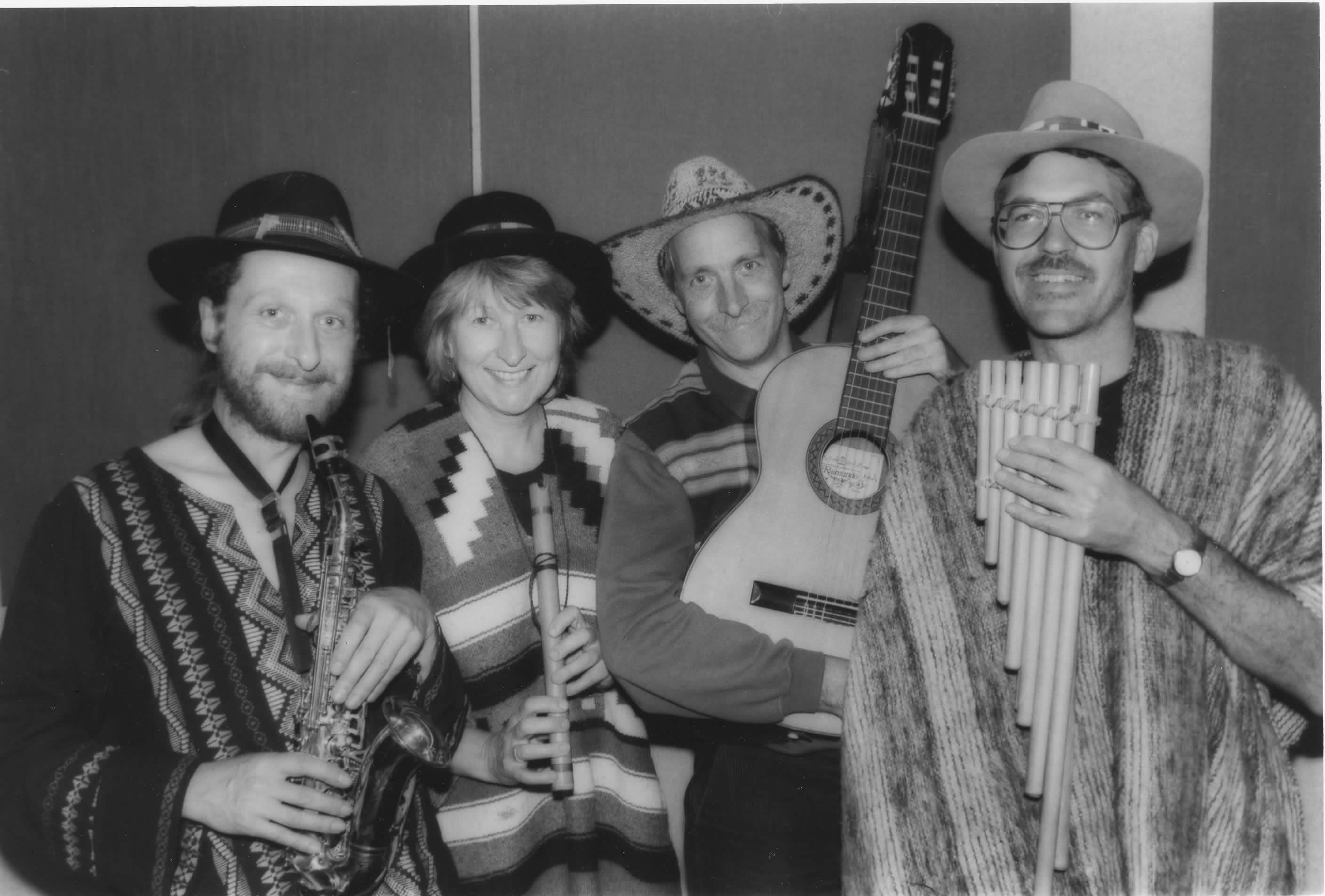 And Rosie's no slouch on the musical polymath front either. Flute, keyboards, accordion, to name but a few instruments, as well as being one of the vocalists in the locally renowned Maurice Sisters – none of whom, interestingly, have any sororal affinity among themselves, nor even to their namesake, and this being France there's almost certainly a legal contravention there somewhere but mum's the word.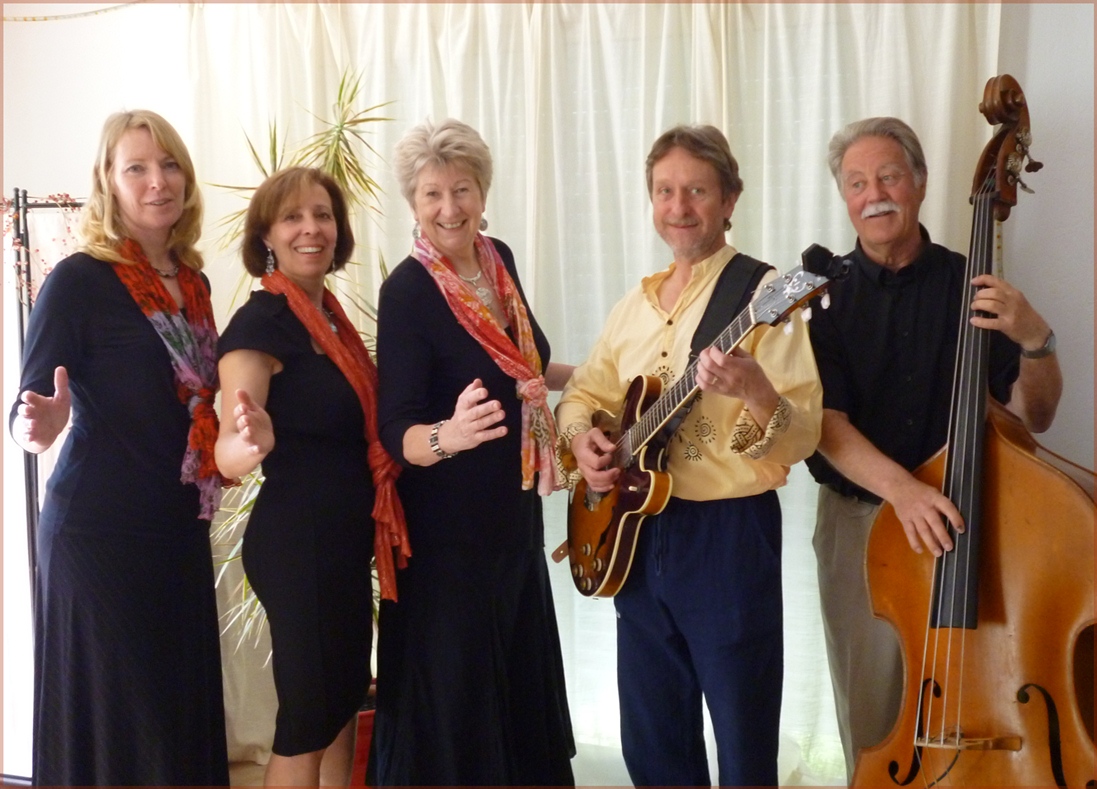 The couple had been playing locally for some years before deciding to form Musiques à Maureillas, encouraging local players and singers to "come out of the woodwork" as Maurice puts it, and then inspiring them to perform. They've been successfully putting on concerts (always free entry) regularly ever since and attract support from La Mairie in Maureillas as well as several local businesses – "our partners in music" as they describe them. And the notion of partnership here isn't some tired cliché – it really means something. The community, the municipality, small enterprises, working together to encourage all ages to take part in what is surely the most worthwhile and rewarding of all cultural endeavours – performing live music.
As for the future, well Maurice has a dream project – to form his very own "Ecole de Boeuf" (believe it or not the French equivalent of a jam session) where locals can come along to a bar and just play for the sheer joy of it. Though it's an informal affair, Maurice knows that some structure is necessary for such spontaneous performances to work well – not to mention provide the audience with an experience that compliments the main proceedings, in this case, drinking.
And Rosie is currently in the middle of forming Les Chantelles, a multi-national group of around 20 female singers who intend to perform in care institutions around the region (rehab/re-education clinics, maisons de retraite and the like) bringing a ray of light to those for whom a lift in spirits might just be what the doctor ordered.
It's really great to hear of initiatives such as Musiques à Maureillas that have captured the imagination and are so clearly of their time. Together with many other helping hands, Rosie and Maurice are putting their heart and soul into ensuring that it continues to strike a chord in their community. Chapeau, mes braves.
—-ooOoo—-