If you're a fan of thrills and spills, (and we wish you more of the first and less of the second bien sûr!), you won't be able to resist a visit to this 'téléski' in Port Barcarès, to try out, practice or perfect your water-ski and boarding skills. Wakeboard, waterskiing and kneeboard await – maybe with a few 'Air Tricks' once you've become a bit of a pro.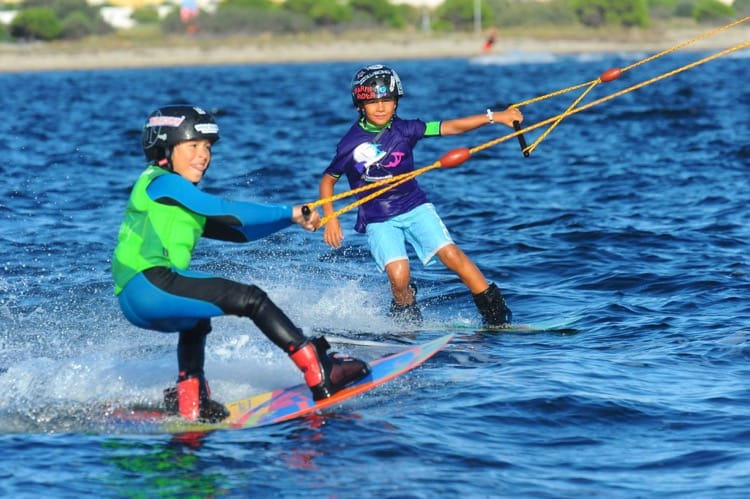 The Board of Happiness
Did you know that the wakeboard was originally dubbed the 'board of happiness' as so many become addicted to the great sensation of lightness, similar to snowboarding – and it's easy to get the hang of?
Towed along the water by overhead cables attached to pylons, the 900m run is suited to everybody, from 8 to 80, from absolute beginners (who can quickly progress), to the more experienced.
More of a Landlubber?
And don't panic if you're more of a landlubber. There is a sunny panoramic terrace and snack bar overlooking the action, the perfect spot for a cold drink, salad, burger, pizza…or a new relaxation area if you want to lie back and catch a few rays.
Sun, fun, water, sport, friendly and welcoming team to show you the ropes and pick you up when you fall…what's not to like?