Everybody has heard of the deadly and hated Gestapo, the secret police of Nazi Germany, and the terror and atrocities they inflicted during WW2 – but not everybody knows about the Carlingue, who terrorised their own people!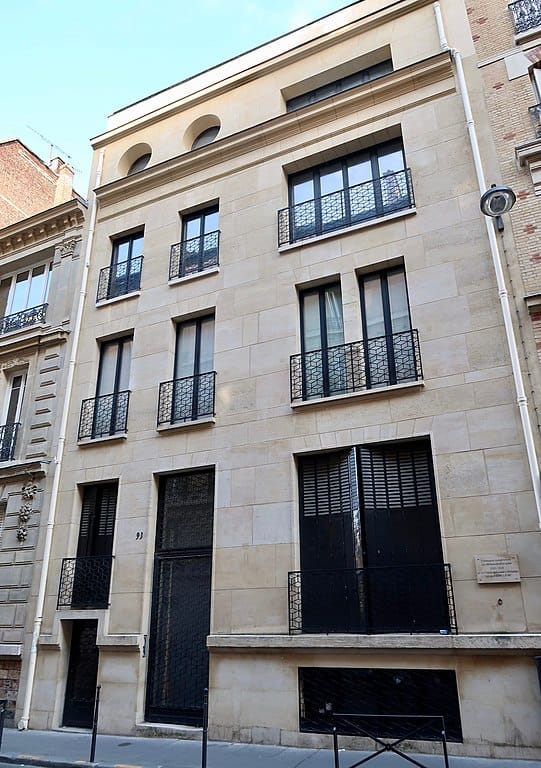 Unsurprisingly, it's not a subject of national pride!
In fact, two of the most feared French collaboration groups were La Carlingue and La Milice, pro-Nazi French militia set up by the Vichy Government under Petain to fight 'terrorists', otherwise known as the Resistance.
The milice were an extreme fascist police group, answerable to Prime Minister Pierre Laval! They were even more feared than the Gestapo, their mission to round up Jews and résistants for deportation, torturing and murdering their way throughout France. Often local men, their knowledge of the local area was invaluable to the Nazis, making them a particularly dangerous opponent to the French Resistance.
LA CARLINGUE
Known also as the French Gestapo, the Carlingue worked in collaboration with the German Gestapo during the occupation.
Based at 93 rue Lauriston in the 16th arrondissement of Paris, this group of thugs, gangsters and professional criminals was founded by corrupt ex-policeman Pierre Bonny. They were often known as the Bonny-Lafont group, after their two most prominent members, Bonny and former small time criminal, Henri Lafont.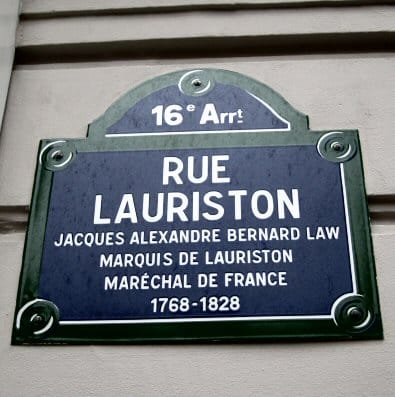 The Germans officially referred to them as Active Group Hesse after the SS officer who directed them.
Sadly, collaboration was more widespread than romantic accounts of French resistance would have us believe. When the Germans launched a recruitment drive for 2,000 auxiliary policeman in their service, they apparently received no fewer than 6,000 candidates.
Many of the Carlingue were recruited from prisons and the underworld of French society.
The name carlingue, meaning body of an aircraft, was chosen to indicate a strong group with a solid structure.
Under the occupation, equipped with a German IDs, they were untouchable, engaging in racketeering, the black market and prostitution, as well as their 'official' duties of rounding up Jews, providing intelligence and conducting operations against the Maquis, the French resistance, who were more likely to share information with their own countrymen.
They are said to have worked closely with infamous French doctor and serial killer Marcel Petiot whose home was near Carlingue headquarters. He is believed to have helped them dispose of inconvenient bodies.
After la liberation in 1944, many were caught, tried and condemned to death. Others went into hiding and evaded capture.
A 2004 Telefilm '93, rue Lauriston' was loosely based on the Carlingue, featuring Lafont and Bonny. CLICK HERE TO BUY
LA MILICE
This extreme fascist police group was guilty of the murder and torture of thousands of men and women of the resistance, and responsible for the arrest, deportation and death of many thousands of Jews. Zealous, and deadly, the Gestapo also appealed to their greed by allowing them to keep large parts of valuables confiscated from their Jewish victims.
incentives for joining the Milice included employment, regular pay and rations, so it appealed to the unemployed as well as the far right. Milice volunteers were also exempt from transportation to Germany as forced labour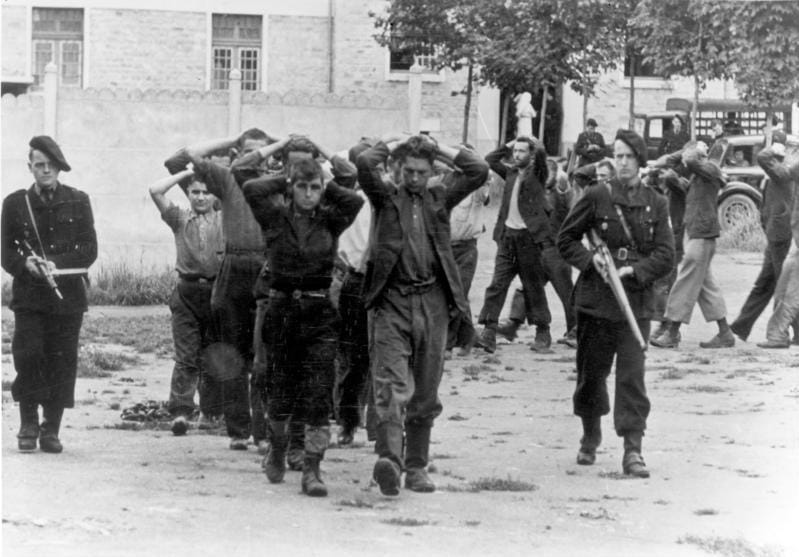 Paul Touvier, one of the most high-profile members of the Milice, escaped and was not brought to justice until 1989. He was the first Frenchman ever convicted of crimes against humanity,
The film 'The Statement' with Michael Caine, loosely based on Touvier's life, portrays Touvier, ( Pierre Brossard for the film), as an ageing, whiny and self-pitying man on the run. CLICK HERE TO BUY