USAP 31 – BORDEAUX/BEGLES 20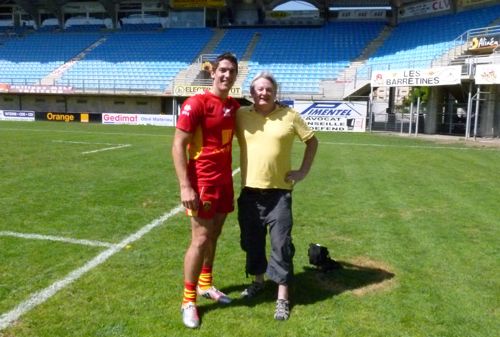 With Mike Thomas, Sorède
USAP climbed to third place in the Top Quatorze following this exciting victory against a spirited Bordeaux outfit that came to Perpignan to fight for every ball.
Right up to the final whistle they were hammering away at the USAP line in an attempt to gain a defensive bonus point. In some ways they could be considered to be a trifle unlucky, particularly as they won the try count by three to one. Goal-kicking was their weakness whereas for the Catalans, Hook was majestic with 9 successful kicks out of 10.
Hooky celebrated his return to the Welsh Squad for the Autumn Internationals, with 26 points out of 31, banging them over from all parts of the ground and rightly won the ''Man of the Match Award'' The only other scorer for USAP was the mercurial Guitone who followed up a deft kick from scrum half Durand for a decisive try in the 55th minute. For Bordeaux, Talebula screed two tries, Rey one, Bernard converted one of the tries and Sanchez kicked a penalty. The difference between the teams was definitely the goal kicking.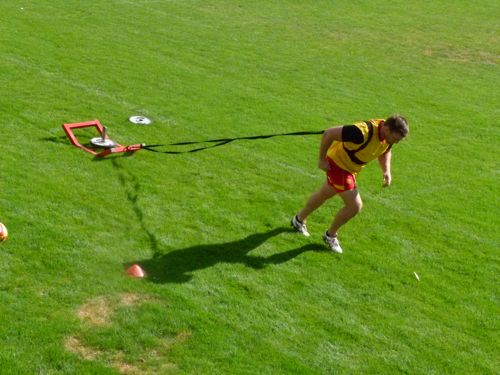 For USAP the impressive Strokosch and Perez were always in the thick of the action and Hooker Terrain (photographed in training) and prop Taumalolo ever present in the loose. The main worry for USAP was a creaking scrummage and there is no doubt that Bordeaux had the upper hand in this department.
This Saturday the boys travel to the little town of Oyonnax in the South of Grenoble for an 18.30 kick-off. Oyonnax is a town of only 23,000 people and it is an extraordinary achievement for them to reach the giddy heights of the Top Quatorze. If USAP can clinch an away win they will be in an excellent position in the League with just over one third of the season completed.