MUNSTER 36 – USAP 8.
With Mike Thomas, Sorède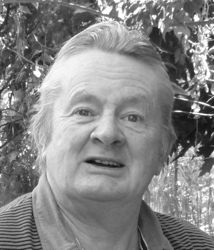 On a damp, dark, December day USAP were "lucky to come second" at Thomond Park, Limerick, the home of Irish Province Munster.
This was not a good performance and frankly the majority of the Catalan team looked as if they would rather be in Argeles or Canet in May, anywhere but Limerick in December.
Only Charteris, Votu and Perez put in creditable performances and one bit of magic from James Hook conjured up a late consolation try for Michel. At least they have the opportunity of revenge at the Aime' Giral next weekend.
The Munster menn tore into the opposition from the outset, a little like their fellow countrymen Lenister who destroyedNorthamptonn on Saturday night. With only a couple of minutes into the match , man of the match Dougal dived over for a try after some half hearted tackling from our lads. Further tries before half time by Kilkoyne, and Earles and three successful kicks by Keatley put them firmly in the driving seat at 22 points to nil. Even Ali Strokosch was having an indifferent match. USAP did make a few incursions into the Munster half but poor finishing let them down.
With the wind in their favour and a good penalty from Hook early in the second half things looked a little more positive, but Munster took over again and a a penalty try and one from James Coughlan put the final nails in the USAP coffin. I must say I thought the penalty try a little harsh and Pulus yellow card equally so for collapsing a maul. USAP also had a try disallowed by the Video Referee, which seemed a 50/50 call.
I am sure that the boys will produce a better performance next weekend in Perpignan, so get down there and give them some support.