MOUNTAIN MAMA IN LES ANGLES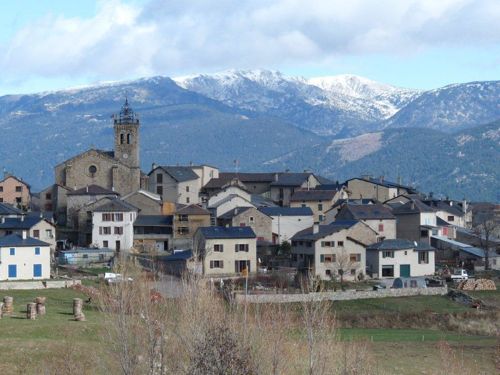 Happy Spring Guys.
Well; it's supposed to be Spring and warm and I have just been outside to do a bit of pottering in the garden and I have very quickly returned to my front room. It's cold and windy and not at all nice. It had fooled me through the window. But at my age I am easily fooled.
Now then, thinking about being fooled, you really do have to be on the ball when you get weird phone calls. Friday was an uber day for weird calls. The first was a lovely chap called "James" who politely called me Ma'am Oh yes , nice start I thought. He then proceeded to tell me I had a problem with my computer, my Microsoft something or other was faulty. I thanked him and said that I had no problems and Goodbye.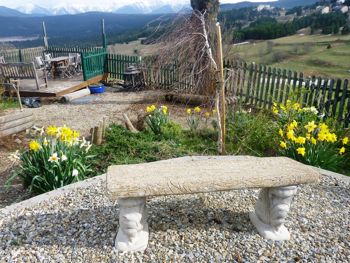 Two hours later he rang again." Hello Ma'am " I repeated that I had no problems and asked him not to phone again. The afternoon plodded along steadily, caught up on a bit of Spring cleaning, well I pulled everything out of a cupboard and had a good throw out. Feeling pleased with myself I sat down to have a cuppa. Of course feeling all soft and wooly and proud of myself with my cleaning I didn't think when the phone rang and omitted to check the number. "Hello, PyreneanTrails, Jenny speaking" " Hello Ma'am It's James here" How many times do you have to say that you are not interested, you don't want to buy anything, you hadn't asked for any service etc etc.
I do find it hard to be rude to someone on the phone or anywhere else for that matter but these people can just not take no for an answer.So anyone else who gets a call number starting with 0058 don't answer it. Because it will only be James telling you how to sort out your broken Microsoft.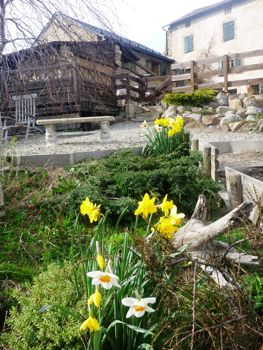 Last weekend the Station of Les Angles closed for the season. To be honest they should have closed a week earlier. The snow had turned a bit like Slush puppy and not very good. Now without the nightly grooming the snow has virtually vanished with just the odd patch of snow clinging to the ground in its last desperate attempt to be a piste.
Work around the village has begun. Repairs ,cleaning, brushing, planting etc. All the streets have been swept to remove the sand and salt, even the Christmas decorations have been taken down. Public talks have begun in the village hall on wild birds and wild mushrooms, and how not to poison yourself. Quite bizarre how the whole atmosphere changes within a few days.
The best thing about Spring is that my daffs have flowered for the first time before June. They are lovely and I am deeply proud of my family of little yellow and white heads bobbing in the breeze.
My thoughts today are for the people of Nepal and for the climbers and Sherpa's up in the mountains. Being married to an Everest climber . My heart and prayers are with everyone involved. I know from past experience how not getting direct information from your loved one is devastating beyond words.
And so onto Summer. Let's hope we have a lovely peaceful time and enjoy everyday we have given to us.
Til the next time
Jen
xx
Jenny's husband, Mike, is a qualified International Mountain Leader/Accompagnateur en Montagne and is one of the most experienced leaders in France, having walked and climbed in the Alps & Pyrénées for over 40 years.
Resident in Les Angles, Mike will give you a day to remember so don't forget your cameras!
For safety reasons the group size is limited, so book your place early
Contact Mike & Jenny Rhodes on 04 68 04 37 28 or email: mike.rhodes@free.fr
If you would like to visit Les Angles, Jenny and Mike offer comfortable accomodation in their delightful barn conversion apartments on the edge of the old village of Les Angles.