What to do, where to go....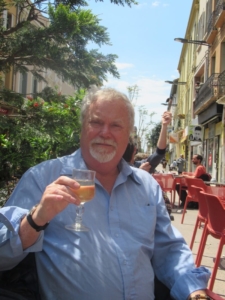 Fete de Voisins
All vital or urgent important notices for our Perpignan apartments are taped to the front door of the foyer at eye level. The very smart official notice board lurks unused, unnoticed and unloved in a dark corner.
Following the latest such notice we found ourselves in a corner of the courtyard attending a Fete de Voisins gathering.
What a fantastic idea! Great fun. People we had only ever exchanged a vague nod or a bonjour became names. Youngsters running around, babies and food platters passed around. Plenty of wine and local fizz. It's already in the diary for next year.
---
Its been a busy time lately, great fun. Exploring things to do, places to go and where to enjoy the occasional lunch. Pop back for more next week.