What to do, where to go....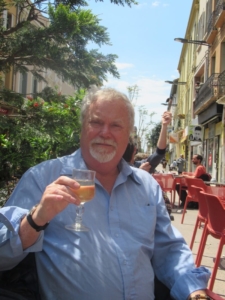 Over the years we have picked grapes on the steep muddy hills of Epernay, chipped mussels off cold Atlantic rocks and ice off our windscreen, visited Agincourt, Crecy and Normandy's battlegrounds and driven the Loire valley. We have explored the grey historic cities of northern France, paid our respects at dawn at the Menin Gate.
Eight years ago we purchased last minute tickets to Perpignan and fell in love with a different France, a France of sunshine, Grenache, warm Mediterranean water and Picasso blue skies.
Five years later we found ourselves on the Euroshuttle with a one way ticket and keys to a flat bought on line. Brexit had been announced, we took the hint and headed south….and we've been having so much fun ever since that we just wanted to share.
---
Its been a busy time lately, great fun. Exploring things to do, places to go and where to enjoy the occasional lunch. Pop back for more next week.