Blinded by the light: Rafael Tur Costa at Collioure
By Ellen Turner Hall
Rafael Tur Costa's exhibition La Lumiere du fragment (The light of the fragment) runs the spectrum of colour as well as Spanish history and politics.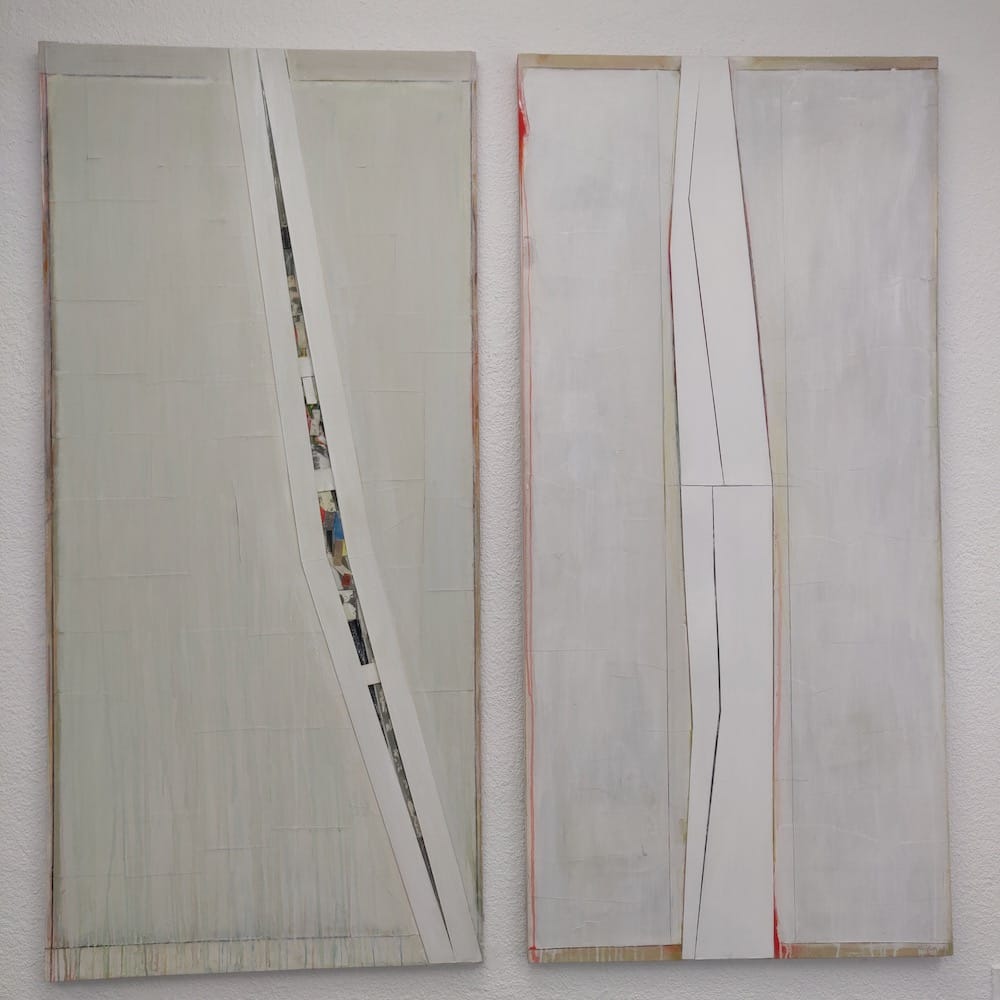 The first thing you see when you enter the courtyard of the museum of modern art is the artist's name on the middle of three canvases. The other two are blank, whiteness unblemished. What is going on here? Nothing less than the history of one man's love affair with light.
Rafael Tur Costa (1927-2020) spent his entire life in Ibiza. In marked contrast with the Fauves and other painters who celebrated the colours of Collioure, Tur Costa was struck by the how the sun intensified the white-washed walls of Ibiza.
Among the first works on display in Collioure are dark abstract shapes painted on a black background, perhaps a reflection of his memories of the Spanish Civil War. Gradually he experimented with bright colours, well-defined shapes and fragments of Spanish poems painted on a white canvas, then shapes reduced to lines.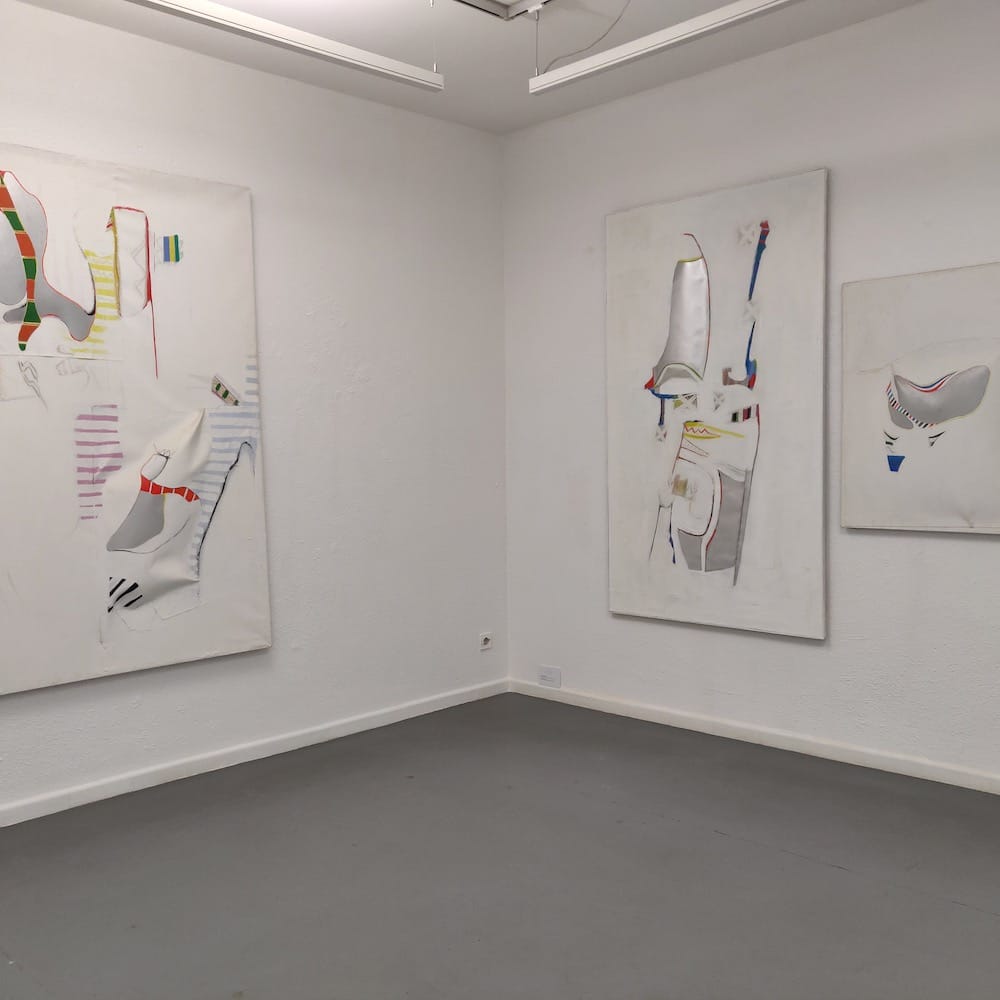 In the seventies Tur Costa worked in collage, with fragments torn from newspapers expressing his continued fascination with the written word, evolving into political messages against Franco's regime.
Rectangles dominate the canvases produced in the decade following Franco's fall. Covering his canvas with layers of paper, the artist then sliced into them to reveal fragments of prose and touches of colour concealed under the surface. In the examples of his work at beginning of the new century Tur Costa turned to architectural construction, building out from this white canvas with wood and cardboard. The result resembles floor plans for palaces of the mind where hidden memories can be retrieved and offered to the light.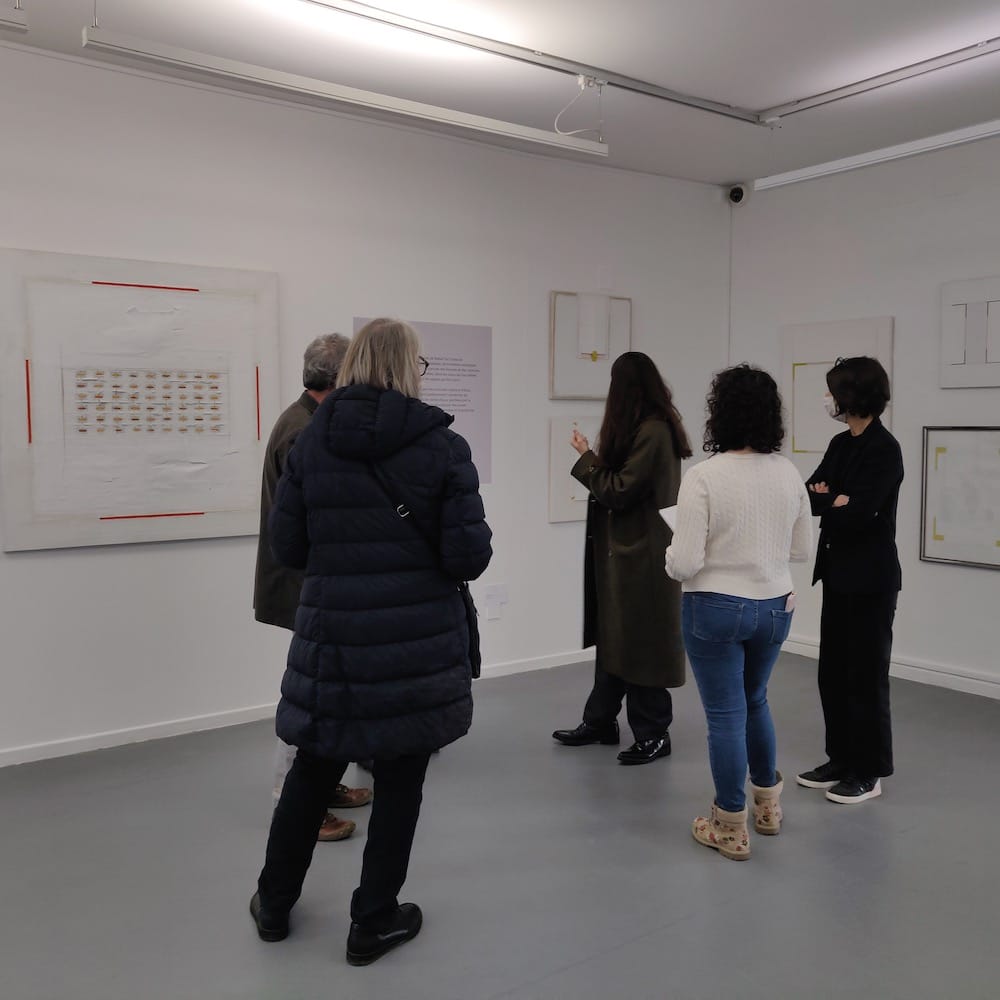 Contact
The exhibition runs from 5 February to 22 May 2022. Musée d'art Moderne, Villa Pams – Route de Port-Vendres 66190 Collioure. Tél : +33 04 30 44 05 46, Open from 10h to 12h and from 14h to 18h . Closed Tuesdays.
Email: contact@museecollioure.com
Wesbite: www.museecollioure.com
Follow them on Facebook