Awarded the Nobel Prize for Literature in 1907, the world-famous Rudyard Kipling visited Vernet-les-Bains with his wife, Carrie, in 1910, 1911 and 1914, to 'take the waters' for her rheumatism.

Of Vernet, Kipling wrote….
"Vernet is a lovely, cheerful place, surrounded by high mountains on which snow still lingers in March. The sun is Spanish and stabs through the gorges like a knife."
"There is a pleasant English Club, with all the papers. Our rooms are very comfortable."
"Carrie takes her sulphur baths, drinks her sulphur water and had a drastic course of massage sous l'eau that made her swear yet made her better. On the whole, she found great good out of her course of baths.".
In a letter to M. Georges Auriol of Perpignan, Rudyard Kipling wrote:
"I came here in search of nothing more than a little sunshine.
But I found Canigou, whom I discovered to be a magician among mountains, and I submitted myself to his power…
I watch him with wonder and delight.

Nothing that he could do or give birth to would now surprise me, whether I met Don Quixote himself riding in from the Spanish side, or all the chivalry of ancient France watering their horses at his streams, or saw (which each twilight seems quite possible) gnomes and kobbolds swarming out of the mines and tunnels of his flanks."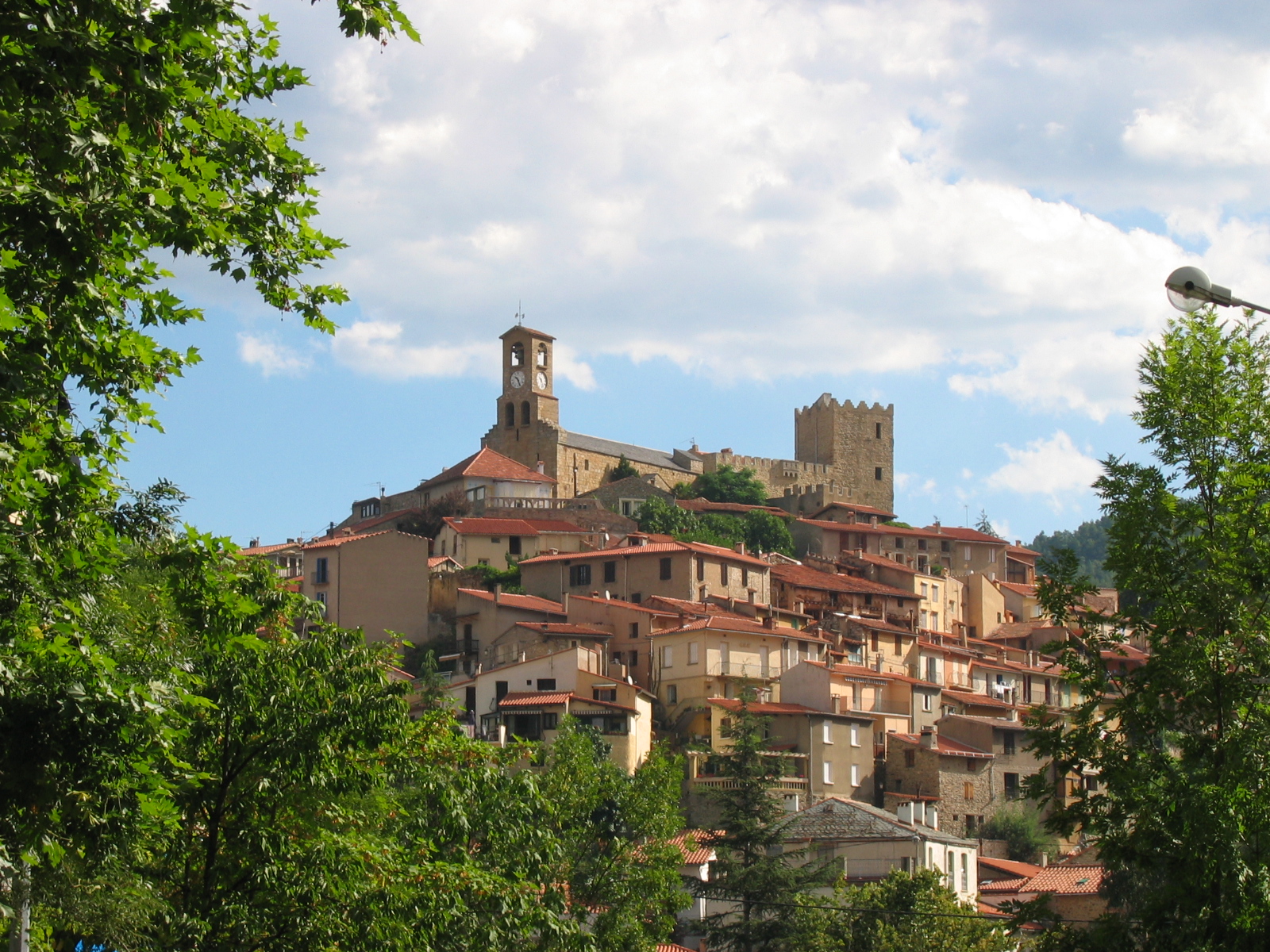 WHY SNOW FALLS IN VERNET-LES-BAINS