(2009 prices – to be reviewed!)
Drive up the D915 towards Arles sur Tech, and turn left on the D3 towards St Laurent de Cerdans. Branch off right after St Laurent on the road to Villerouge and the Domaine de Falgos, and you will arrive at a Golf resort and Spa par excellence.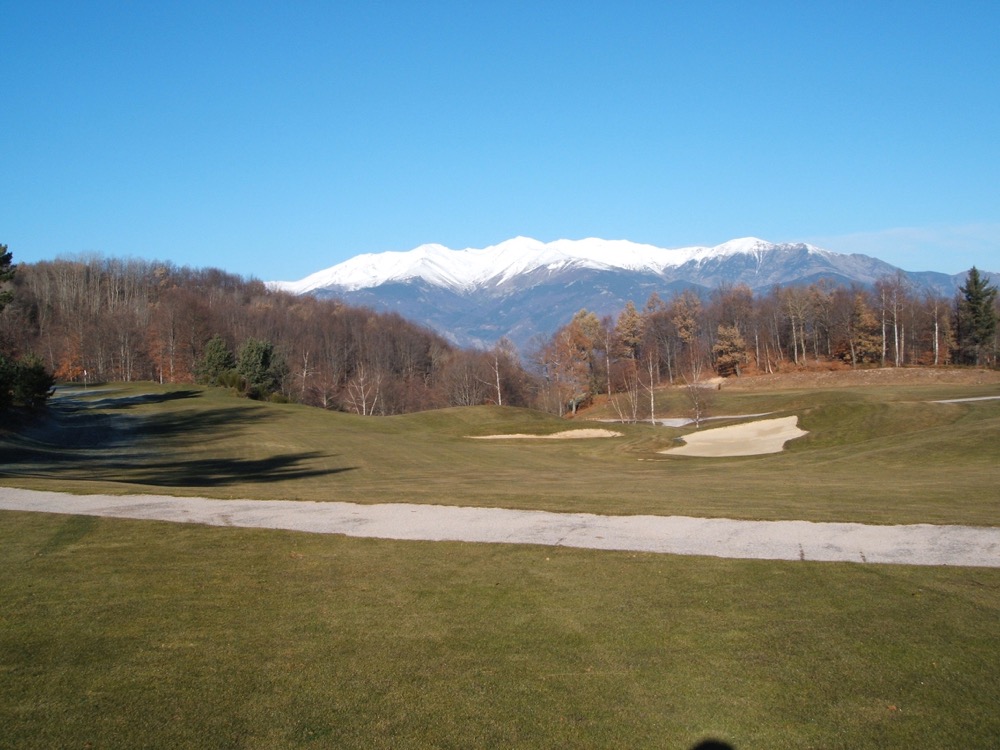 Very close to the Spanish border, with views forever, open all year round anyone can play golf, learn to play golf, relax and swim in the pool, be pampered in the spa.
From Falgos there are endless walking possibilities. The Tours de Cabrens, for example, are a mere two and a half hours stroll away. Or a game of tennis could build up an appetite for lunch in their attractive restaurant…
As soon as you enter the gates you are aware of having arrived in a beautifully
tended corner of paradise. Small but perfectly formed topiary golfers are practicing their swings in discreet corners.
A sweeping glance over the immaculate greens takes in both the Massif of Canigou and the Bay of Roses.
The welcome from the staff is warm and friendly.
Small children can be cared for while parents have a round of golf or a game of tennis. There is table tennis, you can practice your putting, there is a football and rugby pitch where top European teams come to brush up their skills.
The restaurant in the old "Bergerie" spilling out onto a terrace of dappled sunshine
serves high quality food at very reasonable prices. Salads, pasta dishes, grills and omelettes range from 8 to 18 euros or you could enjoy a tempting three course menu "decouverte terroir" for 29 euros. There is a three course children's menu for 9 euros. And the wines are good value too, mostly local, and costing 15 euros a
bottle upwards.
For a rather perfect and extremely relaxing day out all the year round in any weather the combined lunch and SPA day rate ranging from 25 euros in winter to 42 euros in high summer includes a three course meal with ¼ l of wine and coffee and unlimited use of the heated indoor pool, steam, sauna, jacuzzi and outdoor sun terrace. Probably less than you would pay at an average restaurant on the coast…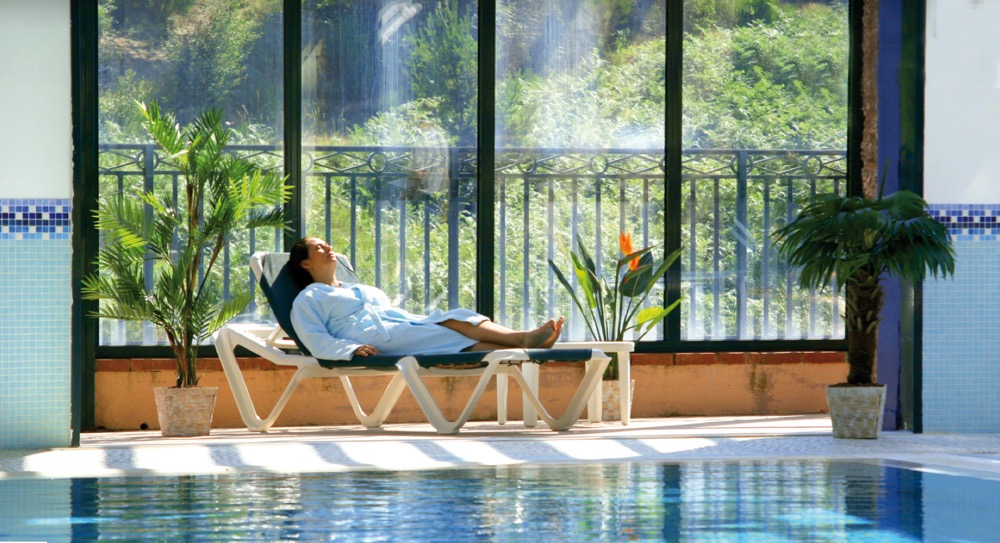 Add in a round of golf including caddy or chariot and the prices range from 47 to 94 euros.
All year round children under 4 go free and 4 – 12 year olds are 16 euros.
Check out the many treatments available at the SPA on www.falgos.com and book yourself a day of pampering and pleasure…