"Les rendements sont extrêmement faibles et il semble que cette terre nous donne plus de pierres que de raisins … mais c'est le prix à payer dans l'élaboration d'un vin de terroir."
Jean Boucabeille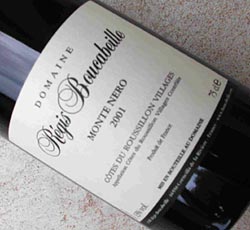 A recent autumn edition of P-O Life mag highlighted Força Réal, situated between Millas, Corneilla-la-Rivière and Montner. This stunning panoramic viewpoint looks out along the coastline from Port-Vendres to Leucate, across the Agly and Têt valleys, over the Albères, Canigo, Carlit… Delightful winter drive, magnificent views, a labyrinth of well signed walks for all levels for the more energetic……. but we saved the best for last – Domaine Boucabeille!
With 69 acres of terraced organic grapevines planted in the stony shale slopes of the Forca Real, the Domaine Boucabeille is surely one of the region's best kept secrets.
Fabulous walks and bike rides start from the domaine, amidst vines, great oaks and olive groves, past ancient stone shepherd huts, or 'orris' in Catalan. Try Les Orris' (50% Syrah, 25% Grenache Noir, 25% Mourvedre), named after these ancient shelters.
On land long abandoned as too work intensive, the Boucabeille family, father and son, took up the challenge of replanting the terraces with syrah, mourvèdre, Grenache noir and blanc, carignan and roussanne, to produce a high quality range of wines.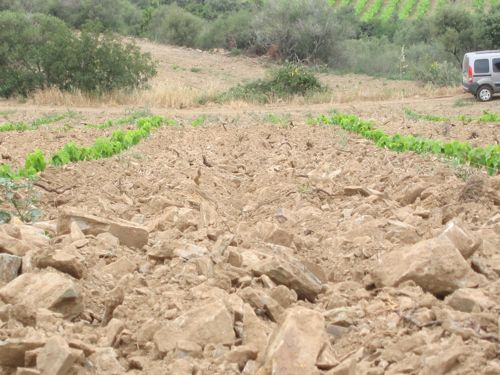 This 'vin biologique' is chemical free. Everything is done by hand, the planting, the year round maintenance, the harvesting. The use of machinery is impossible due to the steep slopes and the stony, reluctant land. Patience and passion over 30 years have established the vines, given them the vital elements they need to flourish in a previously unwelcoming terrain.
The 'énergie positive' wine cellar with solar roof and rainwater recovery system is a further testimonial to the domain's total esteem and respect for its environment.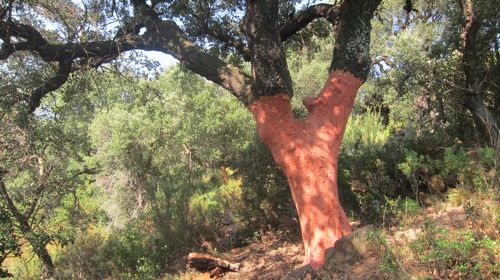 Of international renown, you won't find these wines in the supermarkets. Whilst there is no doubt that the prices reflect the tremendous amount of work and the high quality of the wine, it is well worth ringing or emailing to arrange a free 'dégustation' visit. Then you'll understand what all the fuss is about!